The early bird catches the fish—welcome to the former site of Tokyo's iconic seafood market
From 1935 to late 2018, Tsukiji was home to the most famous fish market in the world. The inner section has since relocated to nearby Toyosu, but the outer market is still in place and as intriguing as it ever was. The Tsukiji area, on Tokyo Bay and walkable from Ginza, is a must-see for visitors. You can feast on the freshest sushi for breakfast at the surrounding restaurants or pick up some unique souvenirs, from seaweed to sushi knives and handmade ceramics.
How to Get There
The area can be easily accessed from Tsukiji Station on the Tokyo Metro Hibiya Line and Tsukishijo Station on the Toei Oedo Line. Alternatively, from Higashi-ginza Station on the Hibiya and Asakusa Lines. The market is a ten minute walk from Ginza and Shiodome.
From Haneda Airport: 35 minutes on the Limousine Bus to Ginza, followed by a ten minute walk or 45 minutes by train.
From Narita Airport: Two hours on the Limousine Bus to Ginza, followed by a ten minute walk or 90 minutes by train.
From Shinjuku: 21 minutes on the Toei Oedo Line to Tsukijishijo Station.
From Tokyo: Take the JR Yamanote Line to Yurakucho and transfer to the Tokyo Metro Hibiya Line to Tsukiji Station. Travel time: around 22 minutes.
An early start
The inner market may have relocated, but the outer market still bustles with life each day. If you get there early, the ideal breakfast is Tokyo's freshest sushi. If you're not a fish fan, there are plenty of cafes offering hearty breakfasts in the surrounding streets.
There are hundreds of shops, too, selling everything you can imagine, from roe and shellfish to professional kitchenware and utensils.
A sense of calm and wonder
Near the lively market streets, find serenity in sprawling parks and an unusual temple. Hama-rikyu Gardens is perfect for quiet strolling, rich with wildlife, seasonal flowers, tidal ponds and an elegant tea house. You can also take a ferry to Asakusa or Odaiba from the landing. For a taste of India in Tokyo, visit Tsukiji Honganji. This unusual Buddhist temple was built in the 1930s in the style of Hindu temple architecture. Inside, the gilded interior features art deco lighting and a German pipe organ.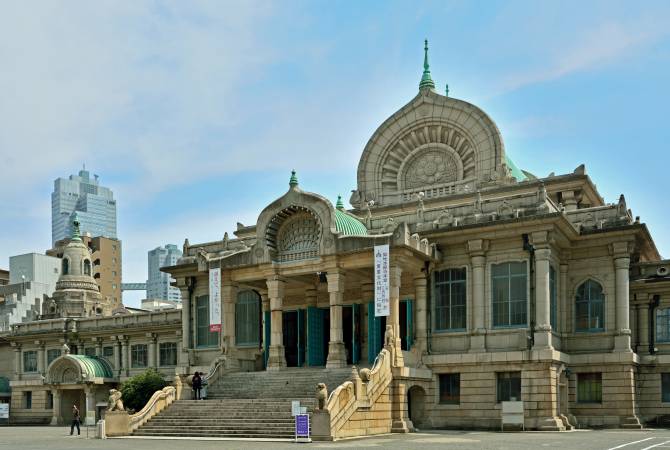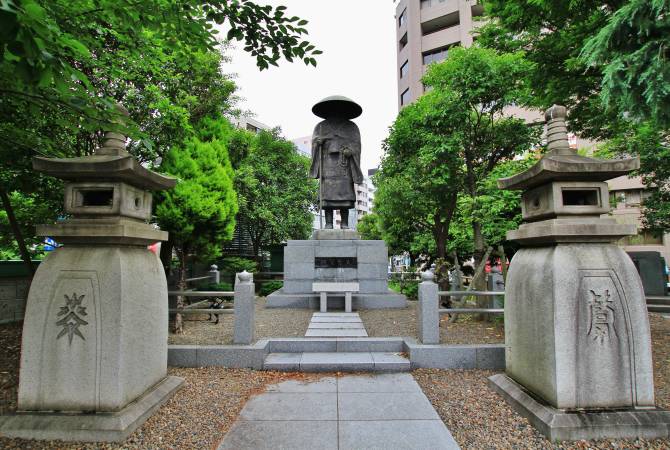 Retro charm and downtown delights
There's more to the area than seafood; the outer market streets are dotted with nostalgic cafes that have been serving strong brews and thick toasted sandwiches to the market's workers for generations. Just across Kachidoki Bridge on the Sumida River, the island of Tsukishima is a charming older neighborhood dedicated to Tokyo's soul food, monjayaki. Along Nishinaka Street, there are dozens of restaurants offering up this slightly runny but delicious savory pancake that you cook yourself.