Mild weather and sunny days, spring is one of the best times to visit Tokyo
With temperatures and moods thawing, spring sees Tokyo at its prettiest. Cherry blossoms are the obvious draw, but the season's other flowers, festivals, foodstuffs and events are equally compelling reasons to start planning your Tokyo trip.
Tips
Book and organize your accommodation way in advance: spring is the most popular time of year to visit Japan
The price of travel and accommodation can skyrocket during the Golden Week holiday period in late April/early May
Many big-name Tokyo events such as the spring sumo tournament and Roppongi Art Night take place in spring
While the weather is generally mild, be prepared for the occasional rainy day, or mini heatwave
In the pink
Come spring and Tokyo is swathed in shades of pink due to the short-lived arrival of sakura, or cherry blossoms. The fleeting window of when they bloom has elicited it's own special pastime, hanami or flower-viewing. Stroll under canopies of flowers at Chidori-ga-fuchi Moat, have a family picnic at Shinjuku Gyoen National Garden, or join in rowdier parties at Yoyogi and Inokashira parks to forge your own celebration of sakura and their ephemerality.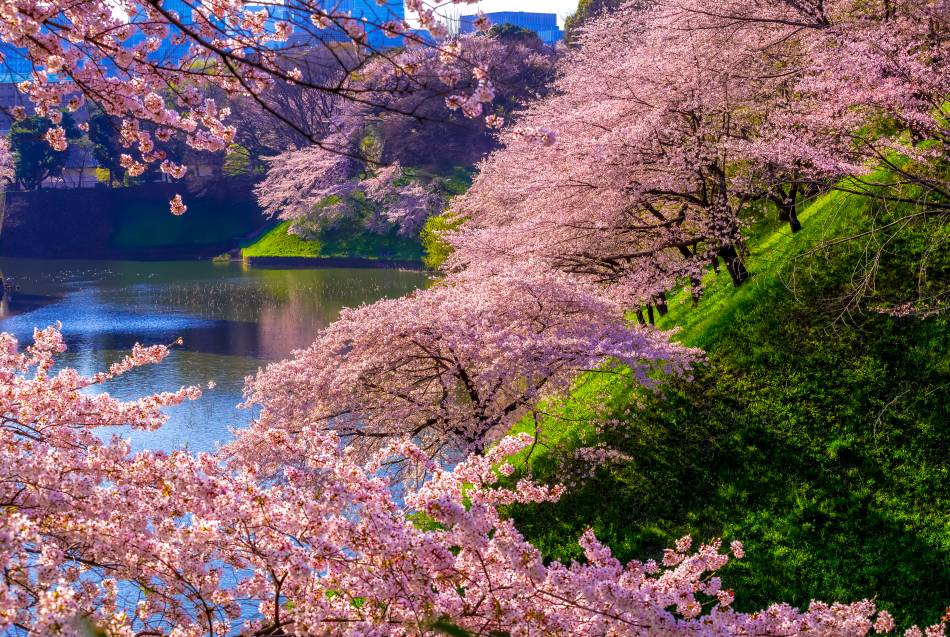 Petal Power
Japan's cherry blossoms may take center stage and command their own drinking parties, but no less marvellous are the other blooms that follow in their wake. From the rich tapestry of azaleas at Nezu-jinja Shrine in April, to the cool blush of the wisteria at Kameido Tenjin Shrine in May, to the graceful elegance of the irises at Koishikawa Korakuen Gardens and the hydrangeas at Sumida Park in June, spring in Tokyo is a floral delight.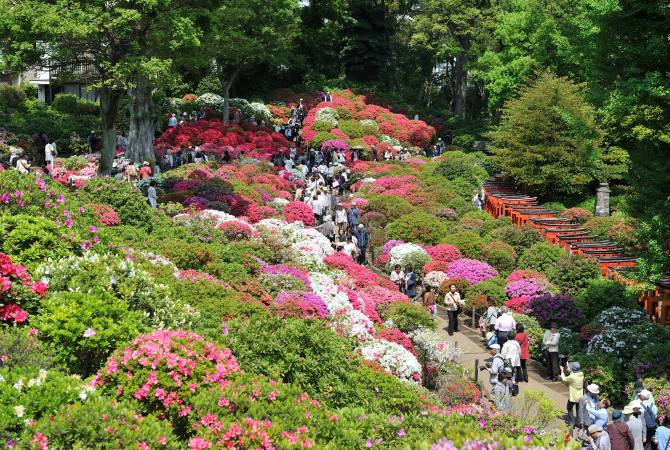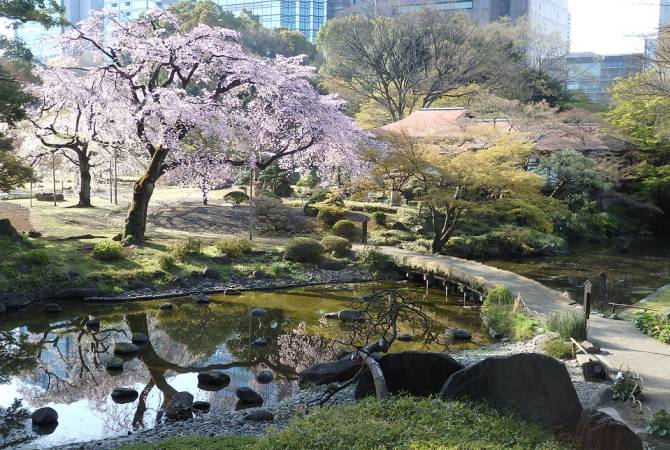 Seasonal delicacies
Japanese food places a strong emphasis on seasonality; shun is the celebration of food at its peak. With spring a time of new growth, expect restaurant menus to feature tender bamboo shoots, foraged mountain vegetables, spring cabbage, and briny clams and glistening garfish from the sea. Other spring foodstuffs are strictly celebratory—think sakura-flavored lattes or Kit Kat chocolate bars—as transient as the flowers that inspire them.
Feeling festive
The Tokyo event calendar gets quite busy in April and May. For a one-of-a-kind experience head to Asakusa in April for a display of yabusame or horseback archery; the sight of traditionally costumed archers set against the modern city backdrop is something to behold. In the same neighborhood, you can see one of Tokyo's major festivals, the Sanja Matsuri, a riotous and joyful event that draws crowds in the thousands.