Sports, recreation in the center of Tokyo
Located between Shinjuku and Shibuya, Yoyogi is home to many of the city's notable facilities, architecture, and greenery. When Tokyo hosted the Olympics in 1964, Yoyogi was the central gathering point, with the National Stadium and Yoyogi National Gymnasium functioning as the main venues. Now, as Japan prepares for the 2020 Olympics, this area will once again serve as the hub for the games.
The New National Stadium under construction is conveniently located adjacent to the massive sporting park Meiji Jingu Gaien. In the fall, this park becomes a major destination for locals, who come to enjoy a stroll along an idyllic tree-lined street in the center of the grounds.
Tips
A visit to the massive stadium built as the main venue for the 2020 Tokyo Olympics
The abundance of architecturally distinguished destinations and verdant landscapes
How to Get There
The closest access point is Yoyogi Station via the JR Yamanote Line, JR Chuo Line, JR Sobu Line, and Tokyo Metro Oedo Line.
From Haneda Airport: 50 minutes by train.
From Narita Airport: one hour and 45 minutes by train.
From Shinjuku Station: take the JR Yamanote Line approximately five minutes to Yoyogi Station.
From Tokyo Station: take the JR Yamanote Line approximately 35 minutes to Yoyogi Station.
The central hub of the Tokyo Olympics
With completion scheduled for November 2019, the New National Stadium will serve as the main venue for the 2020 Summer Olympics and 2020 Summer Paralympics. The New National Stadium is designed by acclaimed Japanese architect Kengo Kuma.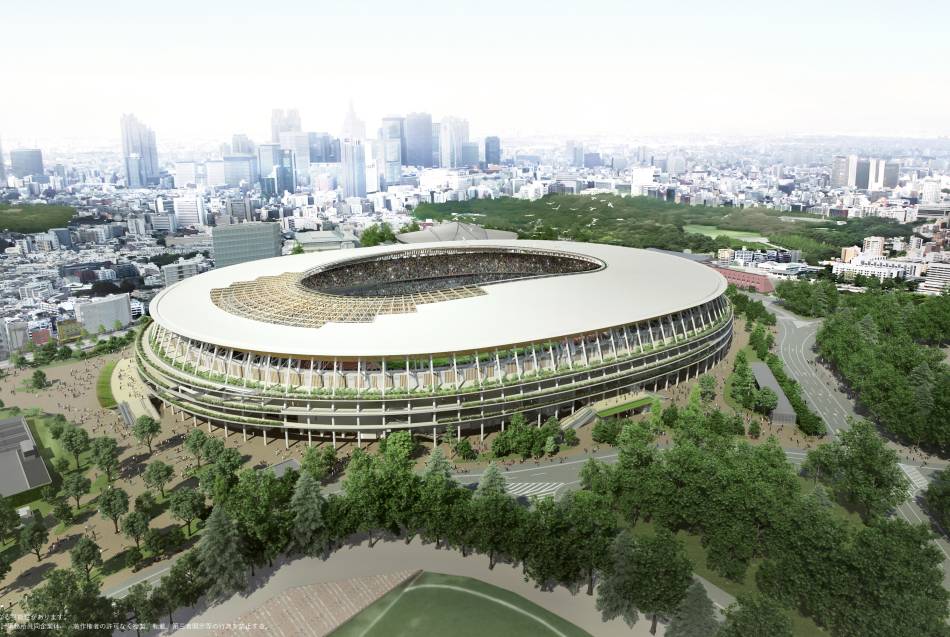 The New National Stadium under construction
Built on top of the former National Stadium (which hosted the 1964 Olympics), this new stadium will be utilized for the opening and closing ceremonies along with all track and field events. It seats 60,000, with an additional 20,000 possible when auxiliary temporary seats are added. The design of the stadium incorporates the surrounding greenery, with shrubs and trees staggered along each tiered stadium level.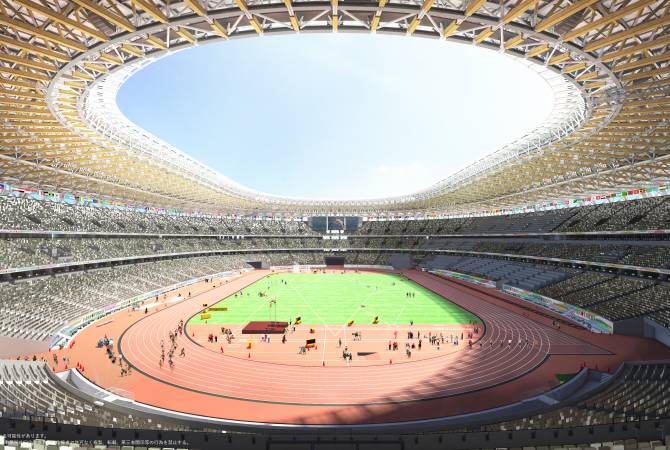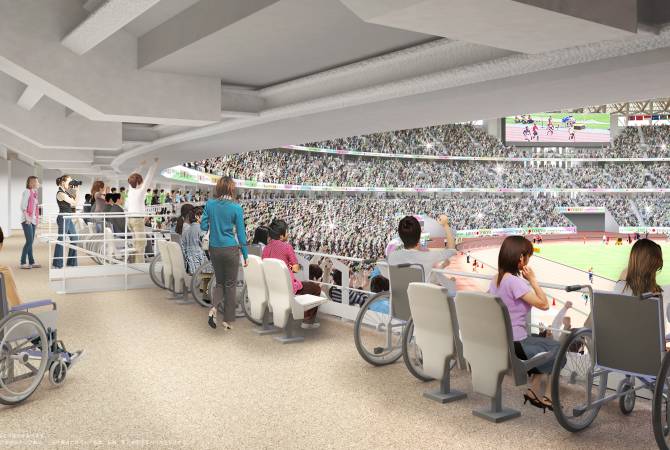 Appealing architecture, serene greenery, and trendy shopping
The Yoyogi area is occupied by an abundance of notable architectural and nature attractions, from the towering Tokyo Camii, the city's biggest mosque, to a massive recreational sports park. While walking around the neighborhood, you'll stumble on fresh attractions that cement Tokyo as a truly metropolitan city.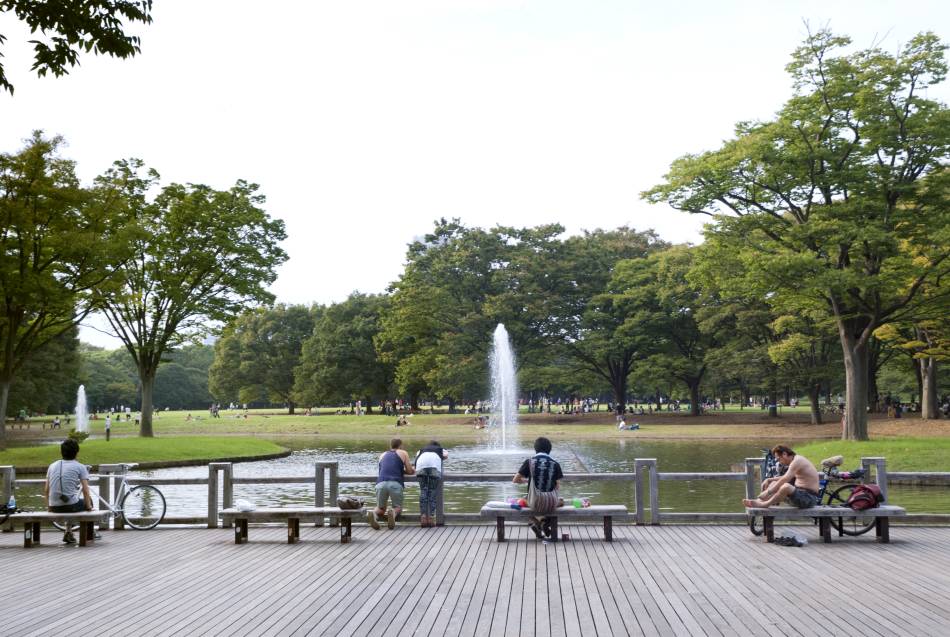 Yoyogi Park
To start, take a walk through Meiji Jingu Gaien, a recreational park with numerous sports facilities and a particularly famous tree-lined street that attracts hordes of eager visitors every autumn.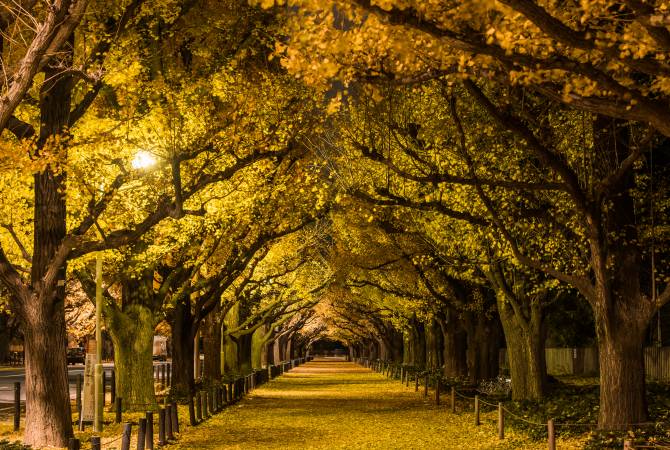 Meiji Jingu Gaien and Meiji Memorial Picture Gallery
You'll also find the Meiji Memorial Picture Gallery within the grounds. Boasting an impressive exterior façade, head inside to view notable paintings documenting the country's modern history.