A balanced mix of skyscrapers, shopping, bayview dining and casual local hangouts
The massive towers along Tokyo's waterfront in Shiodome are home to global companies like Panasonic and Fujitsu. Every morning, you can witness hordes of office worker rushing off the trains and darting towards these skyscrapers. Once work finishes, the same suit-clad businessmen and women stroll to the izakaya-lined streets of neighboring Shimbashi for drinks. Experience this mix of business and pleasure by heading to the Caretta Shiodome office building and shopping complex in the afternoon; the restaurants on the 47th floor boast a spectacular view of the bay. Once the sun goes down, enjoy eating with locals at one of the izakaya under the railway tracks of Shimbashi Station, or in the basement of Shimbashi Ekimae Building No.1.
Tips
Enjoy shopping and dining in Shiodome, which is adjacent to an Edo-period garden
Have a beer alongside groups of Japanese office workers at one of the popular taverns under the tracks along Shimbashi Station
How to Get There
From Haneda Airport: Take the airport express train on the Keikyu-Kuko Line 30 minutes to Shimbashi Station, or ride a 90-minute Limousine Bus.
From Narita Airport: Take the Skyliner to Nippori Station for 30 minutes, then transfer to the Keihin-Tohoku Line and ride 15 minutes to Shimbashi Station. Or take a 90-minute Limousine Bus.
From Shinjuku Station: Take the Toei Oedo Line 30 minutes to Shiodome Station.
Though the nearest station is Shiodome Station of the Yurikamome Monorail Line and the Toei Oedo Line, the most accessible station is Shimbashi Station. Shimbashi Station is serviced by the JR Yamanote Line, the Keihin-Tohoku Line, the Tokaido Line, the Yokosuka Line, the Tokyo Metro Ginza Line, and the Toei Asakusa Line.
Skyscrapers full of extensive shopping and restaurants
The office towers in Shiodome are also home to shopping centers, restaurants, hotels and museums. City officials redeveloped a former freight train terminal into Shiodome Sio-Site, a complex of interconnected skyscrapers famous for an enormous and cartoonish clock designed by none other than Hayao Miyazaki. Nearby is Caretta Shiodome, a similarly impressive complex of office space and shopping. The 47th floor is free to access and boasts some of the best views over Tokyo Bay.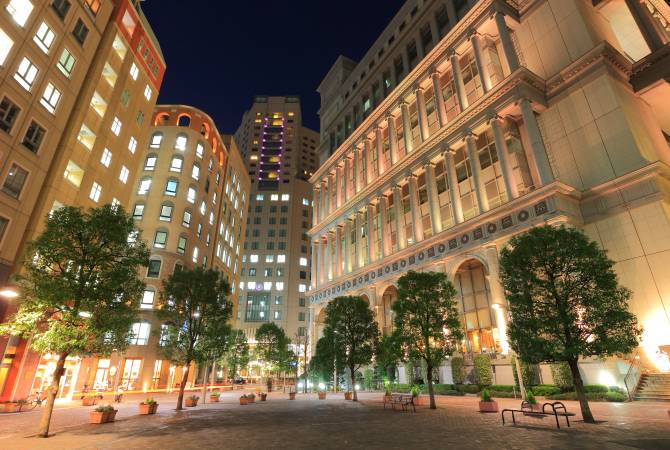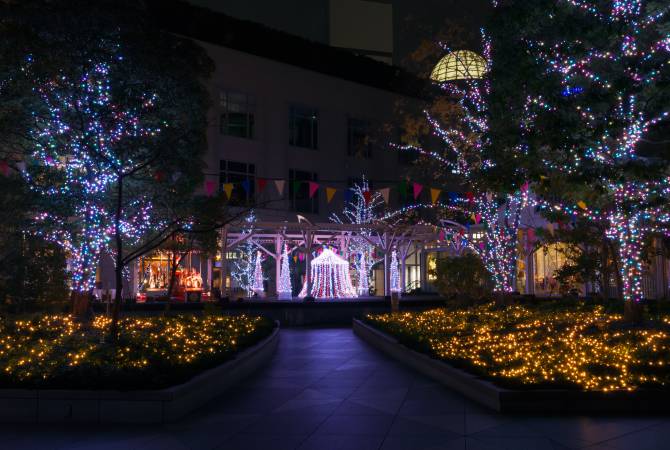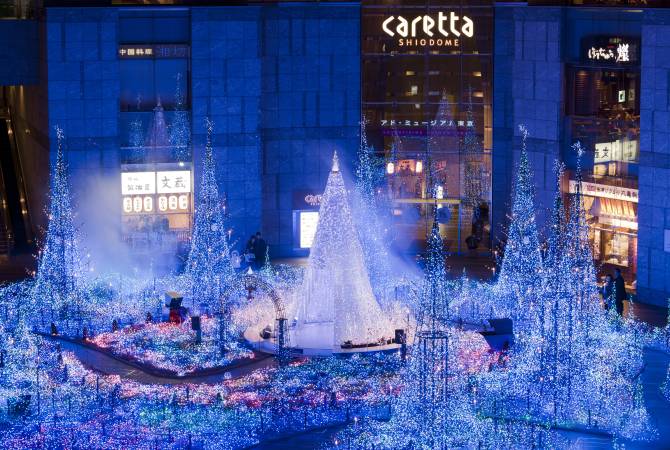 Wind down with local office workers under the tracks
After work, workers decompress with a drink and a bite to eat at the old-school izakaya that line the street between Shimbashi and Yurakocho stations. Enjoy eating affordable yakitori chicken skewers, Korean BBQ, and Chinese food, then mingle with locals at one of the narrow tachinomi standing bars, which provide cheap beer and small plates. All the while, trains run directly above you, rattling the walls of the taverns and mixing with the cheerful voices of inebriated patrons.