Defeat the biting cold with hearty food, warm baths, and enchanting holiday illuminations
The chill of winter means you'll have to come extra prepared to brave the elements, packing scarves, gloves, down jackets, and more. Once you acclimate to the cold, you'll find the city is full of enchanting spectacles, soothing food, and centuries-old rituals. What's more, the crisp air, deep blue skies, and minimal rain make for incredible views across the city and surrounding countryside.
Tips
With temperatures averaging between 0 to 8 degrees Celsius, be sure to come prepared with a heavy jacket, muffler, and winter cap
If you're still having trouble dealing with the chill, go to any convenience store and purchase a box of "hokkairo," disposable heating pads that you can adhere to the inside of your shoes, gloves, and jackets
The low humidity in winter results in crystal clear views, so you may be able to see the silhouette of Mt. Fuji from the top of Tokyo Skytree
Hearty food to warm the soul
Japanese cuisine flows with the seasons. While summer is a popular time for outdoor barbecues, skewered meats, and chilled noodles, winter welcomes an assortment of savory stews and steaming hot pots.
Enjoy a relaxing "nabe" hot pot meal
Consider trying one of the many "nabe" hot pot dishes that are a staple of Japan's chilly season. There are numerous varieties to choose from, from the "chanko nabe" made famous by sumo wrestlers, to spicy "kimchee nabe" and the rich "motsu nabe" (tripe hot pot).
Stewed meats and veggies to go
For more casual streetfood, try a selection of "oden," which consists of a selection of meat, sausage, eggs and radishes slowly stewed in a dashi fish broth. You'll find oden on sale at virtually every convenience store. It's also a common menu item with "yatai" (street stall) vendors.
Enchanting Christmas lights will put you in the holiday spirit
Leading up to Christmas, Tokyo comes alive with extravagant illuminations and festive decorations. For a country that traditionally celebrates New Years' Day over Christmas, the city nonetheless embraces the holiday season with an intense fervor. Popular illuminations include Caretta Shiodome in central Tokyo, Tokyo Midtown in Shinjuku, and the numerous street side lighting displays at Omotesando, Ginza, Nakameguro and Ebisu.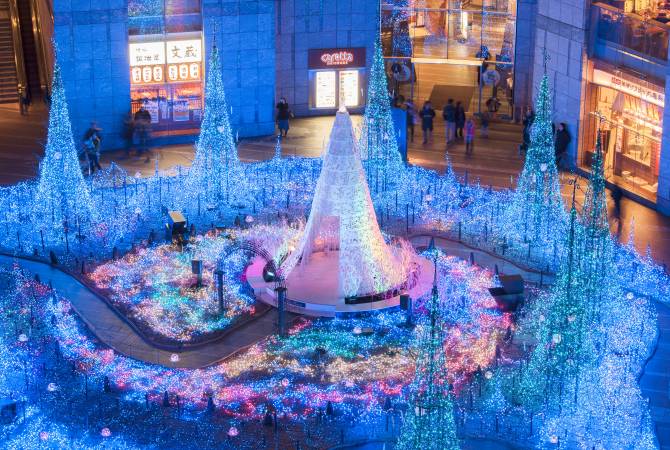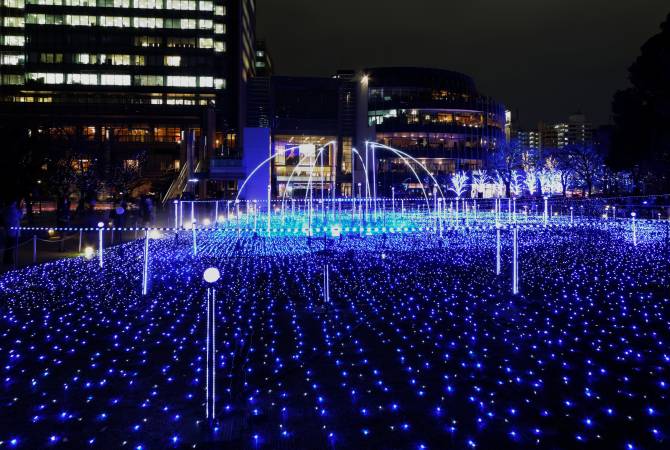 Escape the winter chill with a relaxing bath
With abundant hot springs and a thriving bathing culture, winter is the perfect season to enjoy a traditional bath. While the city has numerous public baths, you'll find the most enchanting hot springs experiences a short trip away in Hakone or Nikko.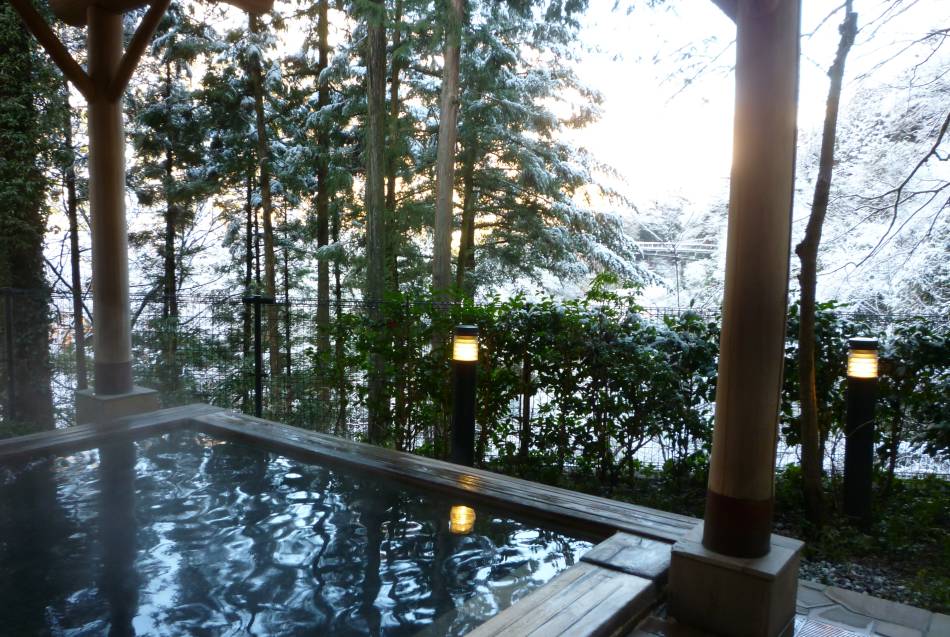 Festivals
While summer takes the cake for raucous festivals, dancing, and fireworks, winter offers no shortage of customs and events.
New Years' customs
If you happen to be in Japan over the New Years' holiday, head to Meiji Jingu Shrine on January 1st (starting at midnight) to partake in the biggest "hatsumode" (first temple/shrine visit) ritual in the country. Upon approaching the main hall, place a five-yen coin into the offering box, bow (twice), clap (twice), pray for good fortune and then give one last final bow.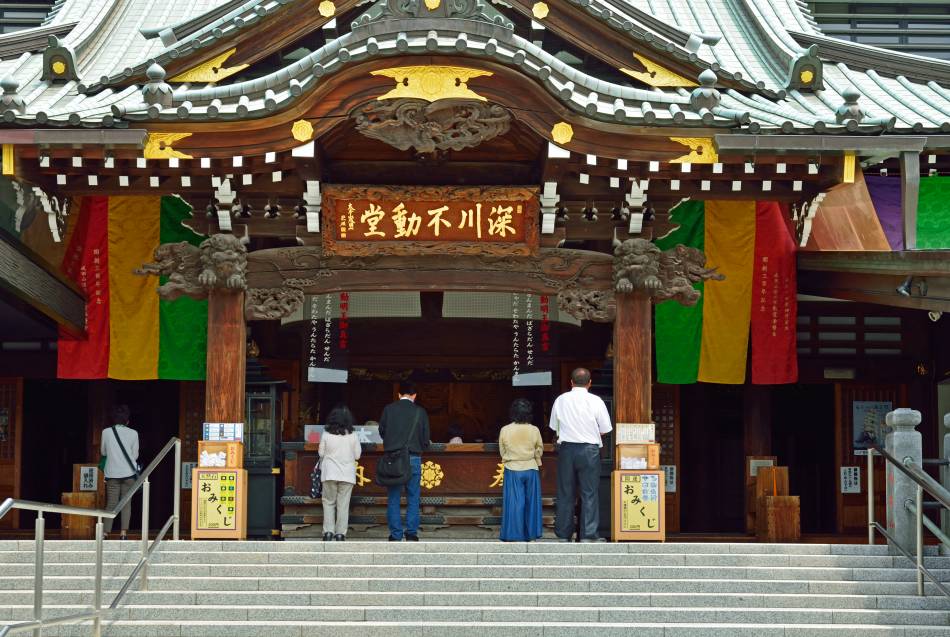 Bean throwing festivals
February 3rd officially marks the last day of winter, so to celebrate the occasion, Japanese partake in "setsubun," scaring demon spirits away by throwing beans. For the most extravagant setsubun festivities, head to Zojo-ji Temple in central Tokyo from noon to 1:00 pm. You'll be able to enjoy throwing some beans of your own, witness appearances from local celebrities and be able to enjoy some food from the on-site food stalls.