Bibimbap, BBQ, and Biryani in northern Shinjuku
Located within Shinjuku, the small neighborhood of Okubo caters to Tokyo's international community, with a flourishing Korean and Muslim population. Fans of K-pop and bibimbap will enjoy strolling through the country's largest Korea town, which has a similar intensity as the sub-culture capital of Akihabara, only the focus is on all things Korean.
Nearby is Islam Yokocho, a street of markets, restaurants, and a small mosque catering to Japan's Muslim population. Residents from across Southeast Asia, South Asia, and the Middle East come here to purchase Halal foods, spices, and enjoy dining and socializing with friends. The international atmosphere of Okubo provides a worthwhile glimpse into the lives of the city's non-Japanese residents.
Tips
Grab a bite of authentic cuisine in Japan's largest Korean town
Browse the Halal shops and enjoy delicious dishes at Islam Yokocho
How to Get There
The closest access point is Shin-Okubo Station on the JR Yamanote Line. Okubo Station, accessible via the JR Chuo Line and the JR Sobu Line is a five-minute walk away.
From Haneda Airport: 55 minutes by train.
From Narita Airport: One hour and 40 minutes by train.
From Shinjuku Station: Take the JR Yamanote Line approximately 5 minutes to Shin-Okubo Station.
From Tokyo Station: Take the JR Yamanote Line approximately 30 minutes to Shin-Okubo Station.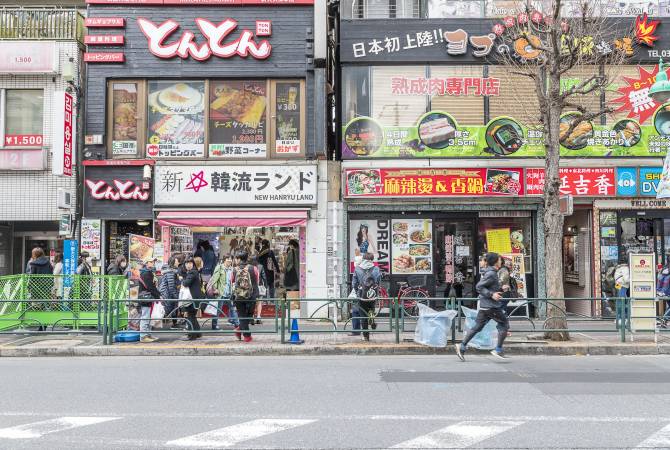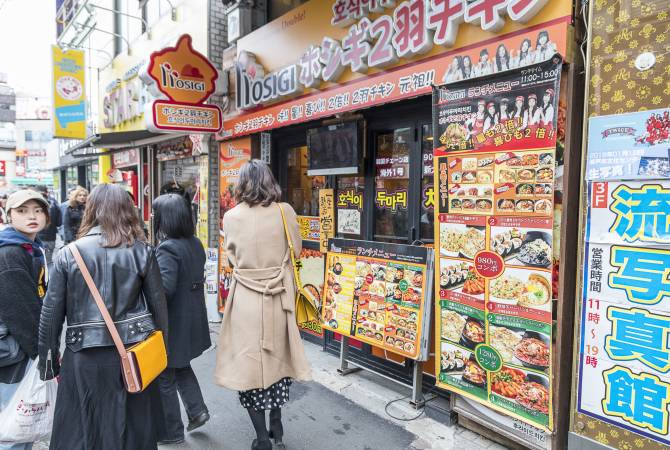 Enjoy K-Pop Karaoke, Kimchee and more in Japan's largest K-Town
Located on Okubo-dori, the Korean town in Shin-Okubo is the largest in the country, and a mecca for those in search of spicy street food, K-pop trinkets, karaoke, and BBQ. There are also numerous Korean markets selling Korean spices and ingredients.
Enjoy shopping and eating in the afternoon and early evening, then visit one of the K-pop clubs to dance to popular hits coming out of Seoul. While wandering the streets, you might even run into an up-and-coming K-pop group.
A gathering point for Tokyo's Muslim community
Tokyo's Muslim population comes to Islam Yokocho to find Halal ingredients and enjoy meals from their home countries. Walking down the street, you'll come across restaurants serving Indonesian and Malaysian food, along with South Indian favorites like biryani. Go to Nasco Food Court for various Halal cuisine, from Turkish food to Indian curries.
Many stores on the street sell spices and other foodstuffs difficult to obtain elsewhere. With the vast majority of residents in Japan ethnically Japanese, this is one street where you'll encounter people from a wide range of ethnicities and backgrounds congregating together.