Explore sunken warships and seek out green sea turtles
Discover pristine beaches, untamed nature, fascinating wildlife, and incredible scenic views 1,000km south of central Tokyo on Chichijima Island. For a new perspective of Japan's capital, the island is both small enough to explore in a day or two, and diverse enough to keep you busy for a longer stay.
Tips
Diving through the remains of Hinko-maru, a sunken warship
Exploring the stunning scenery of Ogamiyama Park
Island hopping across to Minamijima
How to Get There
You can only access the remote island by catching the Ogasawara-maru Ferry from Tokyo's Takeshiba Pier.
The trip takes 24 hours and departs from Tokyo once every three days during the warmer seasons, and every six days during the colder months.
Admire the view from Ogamiyama Park
Ogamiyama Park is in the northern part of the island and you'll find rolling green hills and Ogamiyama-jinja Shrine behind it. The deep green of the hills, the rich blue of the ocean, and the pure white sand provide you with a beautiful backdrop for photographs. Near the neighboring Futami Port you'll discover most of the island's restaurants and bars where you can sample sea turtle, a local specialty.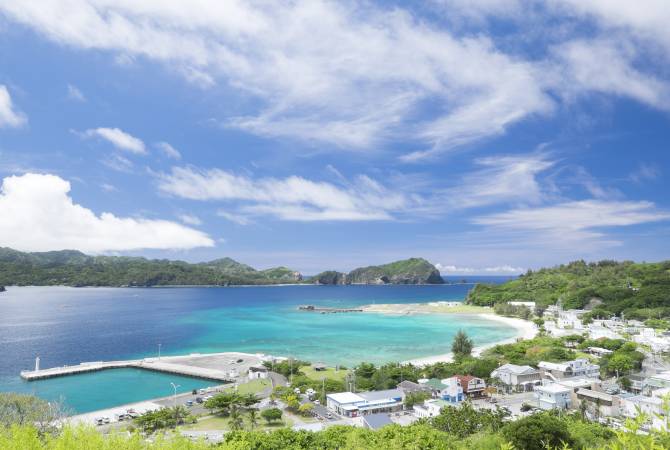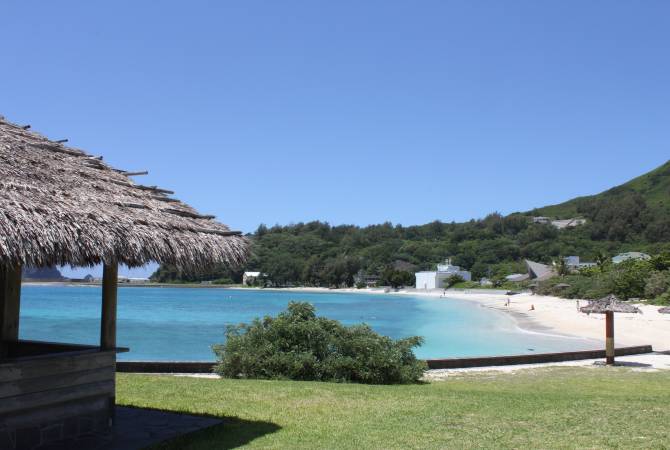 All beaches great and small
Chichijima Island is home to a vast collection of beaches, all offering something a little different. Kominato—the island's longest beach —is perfect for shallow water paddling. The protected Miyanohama Beach is a snorkeler's delight, while Hatsuneura Beach is best accessed via a 70-minute hike through the jungle-like forests.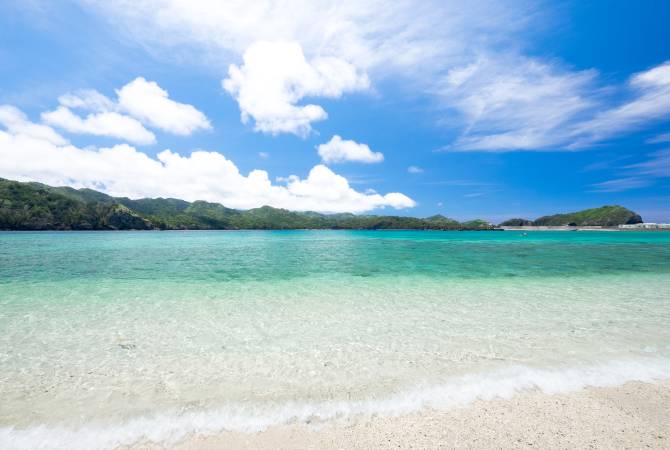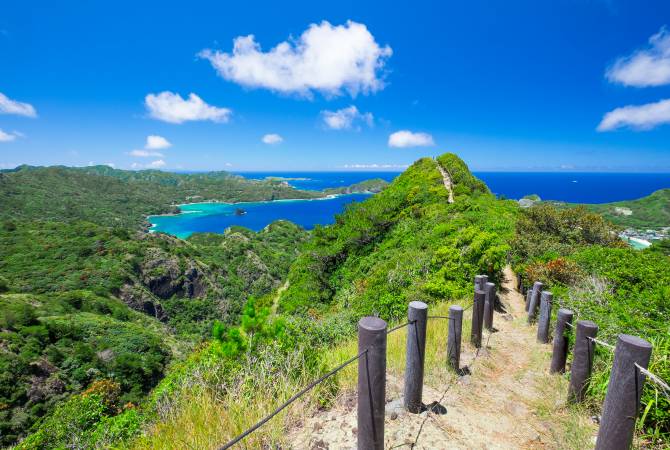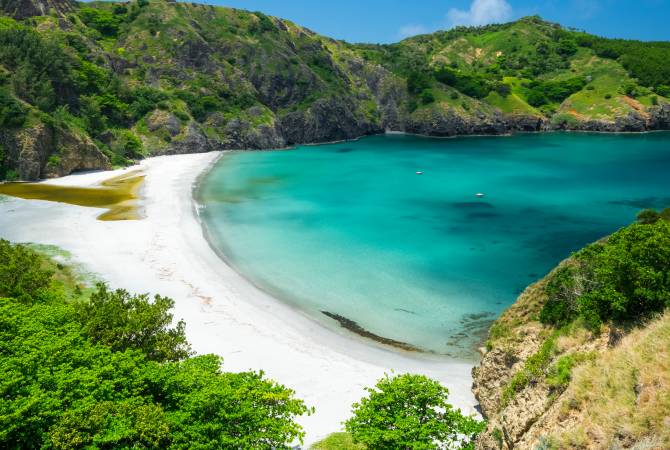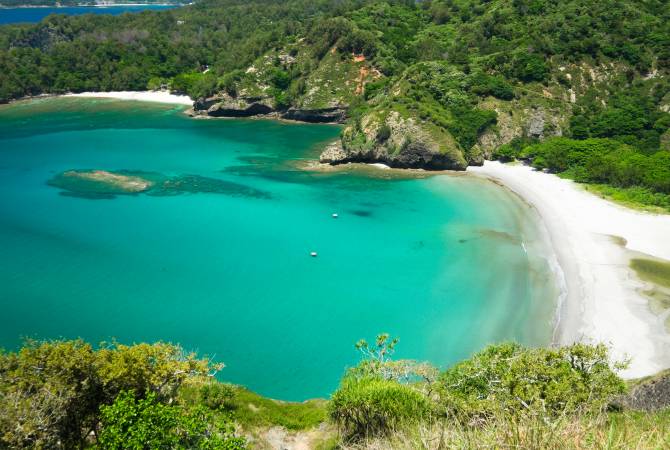 Dive through the remains of a Japanese warship
From the shores of Sakaiura Beach you'll see the remains of Hinko-maru, a Japanese cargo ship that was torpedoed and sunk during the Second World War. If you're feeling adventurous and have some diving gear, get out in the crystal clear waters to inspect the remains from up-close and meet the sea-dwelling locals that now call the ship home.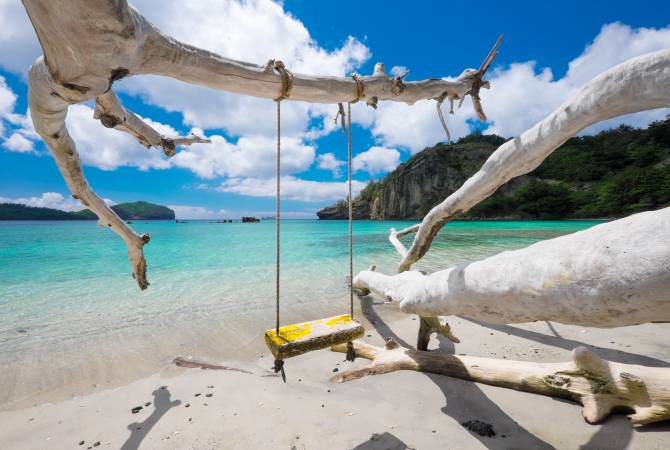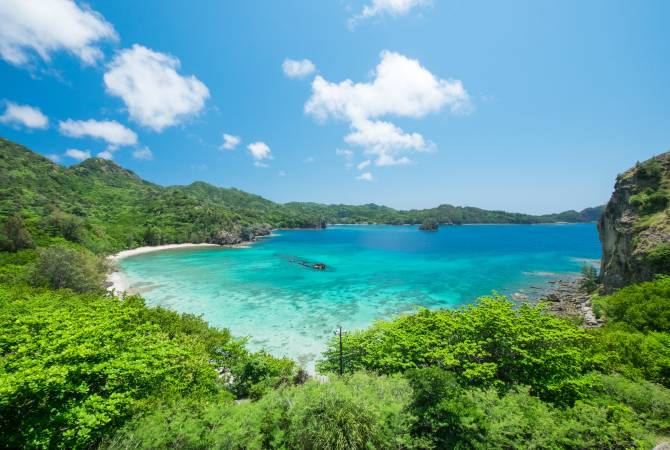 Visit one of the country's most exclusive islands
Located a kilometer south off the coast, Minamijima is home to incredibly rare fauna and flora. Only 100 guests can visit this island per day, and you'll need a licensed local guide with you when you do. Keep an eye out for the island's population of green sea turtles and seabirds that inhabit the jagged cliffs and white sand beaches.