Outdoor family fun abounds in this western suburb
The Tokyo suburbs provide an opportunity to escape the intensity of the central city and enjoy family-friendly fun. Located approximately 15 minutes west of Shinjuku Station, the city of Chofu is full of outdoor fun and recreation. Families will love the classic Yomiuriland amusement park and the Tama Zoological Park. In addition, the area is home to Jindaiji Temple, a 1,300-year-old institution recently popularized by a famous anime series. Numerous other temples, parks, and recreational areas make Chofu a worthwhile destination for those in need of a breath of fresh air.
Tips
Ride the towering steel roller coaster at Yomiuri Land
Stroll around the serene grounds of Jindaiji Temple
How to Get There
Your access point for Chofu and the surrounding area is Chofu Station on the Keio Line.
From Haneda Airport: One hour and 25 minutes by Limousine Bus, or one hour and 20 minutes by train.
From Narita Airport: One hour and 55 minutes by Limousine Bus, or two hours and 15 minutes by train.
From Shinjuku Station: Take the Semi Limited Express train or the Limited Express train on Keio Line for Chofu Station. Travel time: 15 minutes.
From Tokyo Station: Take the Rapid train on the JR Chuo Line and transfer at Shinjuku Station to the Keio Line for Chofu Station. Travel time: 35 minutes.
Family fun in the sun
Enjoy a day at Yomiuriland, a laid-back amusement park with a classic atmosphere. Established in 1964, the park offers 44 attractions, including a massive steel roller coaster, a seven-story bungee jump, and a summer water park. The park also provides one-of-a-kind Japanese experiences such as an entire building devoted to Japanese manufacturing and craftsmanship. Kids can enjoy hands-on activities such as learning how to assemble automobiles, make noodles, and more. To reach Yomiuriland, take a Keio Sagamihara Line train from Chofu Station to Keio Yomiuriland Station. Then, take an Odakyu bus or gondola to the theme park. Your entire journey should take about 15 minutes.
For additional outdoor fun, consider a trip to nearby Tama Zoological Park. Located further west in the town of Hino, this zoo showcases animals in their natural habitats, with species from Asia, Africa, and Australia.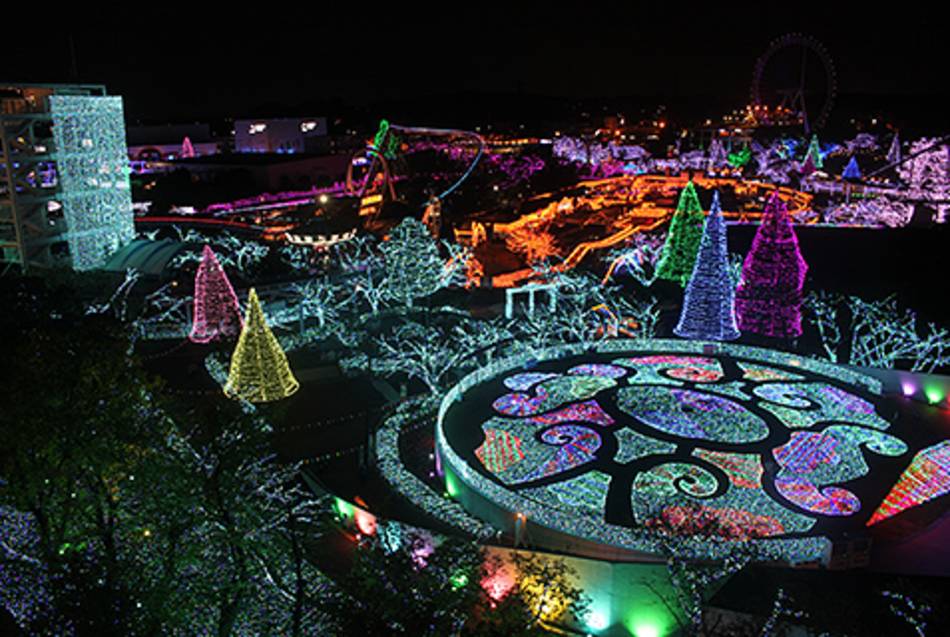 Visit Jindaiji Temple, known for its pop-cultural connections
Known as the second temple built in Tokyo, 1,300-year-old Jindaiji Temple is a top destination. The sprawling grounds feature numerous sub-temples and monuments, and you can easily spend several hours strolling through the area. Along the way you'll encounter shops selling souvenirs and food, each with an authentic Edo-period charm.
In recent years, the temple's popularity has continued to grow due to its pop cultural connections. The famous manga and anime series GeGeGe no Kitaro regularly features the temple. As such, one of the first things you'll encounter is Kitaro Chaya Jindaiji, a souvenir shop filled with memorabilia from the series. Fans of anime will enjoy the building's cute design and one-of-a-kind souvenirs.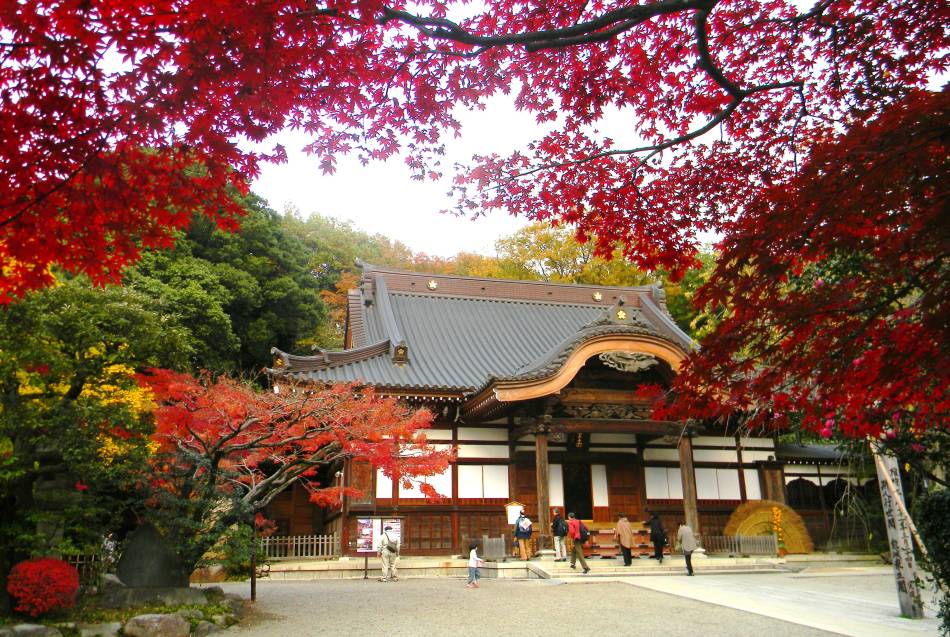 Other things to do
If you plan on spending more time in the Chofu area, there are numerous other attractions to check out. Consider a trip to the Tokyo Racecourse, where you can bet on horses or simply enjoy the thrill of a race. Or check the calendar for events Ajinomoto Stadium. This 50,000-capacity venue is home to two J-League soccer teams: F.C. Tokyo, and Tokyo Verdy.
The area is also home to numerous museums (Fuchu Art Museum, Chofu Aerospace Center), shrines (Okunitama-jinja Shrine, Yasaka Shrine), and parks (Fuchunomori Park, Jindai Botanical Gardens).