Popular island for hiking, snorkeling and splashing around
Kozushima Island is a family-friendly destination with sandy beaches, an ultra-fun clifftop promenade and snorkel-swim play area. It also caters to more adventurous travelers with challenging hiking trails and dive spots.
Tips
Beautiful beaches and inviting turquoise waters
Snorkeling and diving
Hiking Mt. Tenjyo
How to Get There
From Tokyo Takeshiba Pier: By high-speed jet ferry takes about four hours. Or the large passenger ships depart at night and it takes about twelve hours.
From Tokyo Chofu Airport: Flight time: 35 minutes.
Sandy beaches and turquoise waters
One of the main reasons for taking a trip to Kozushima is its sandy beaches and beautiful blue waters. From Kozushima Port, the most convenient beach is Maehama. Within walking distance, you will find shops selling ice creams, inflatables and other essential beach equipment.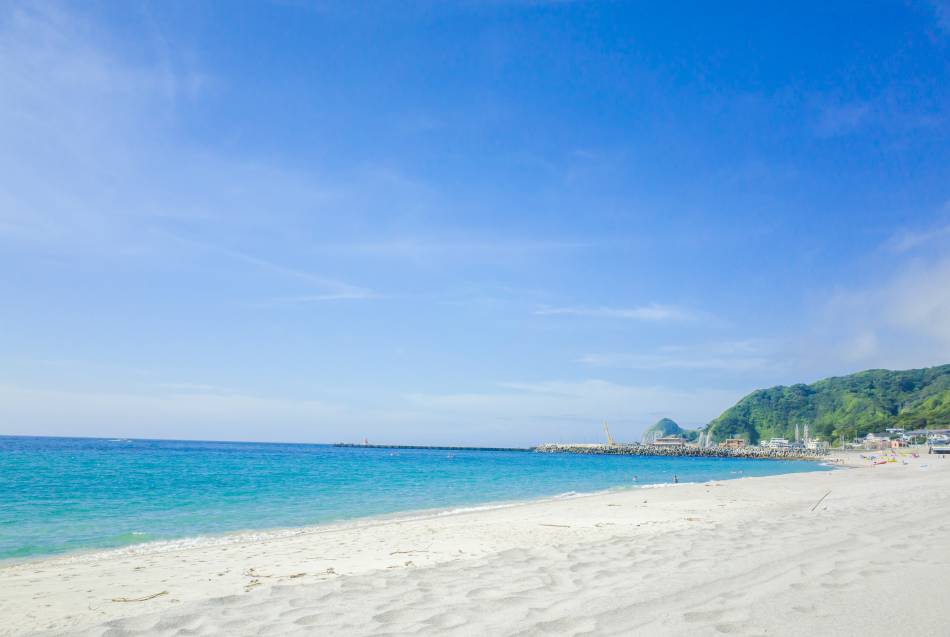 Maehama—Kozushima's main beach
Further north along the island's west coast, Nagahama and Sawajiri are pleasant beaches with relatively calm waters and simple facilities for barbecuing and picnicking. While there are no shops or restaurants around either beach, there is a hot spring facility nearby where you clean off the sand and take a relaxing dip at the end of the day. From the outdoor bath, you can watch the sun set out on the horizon.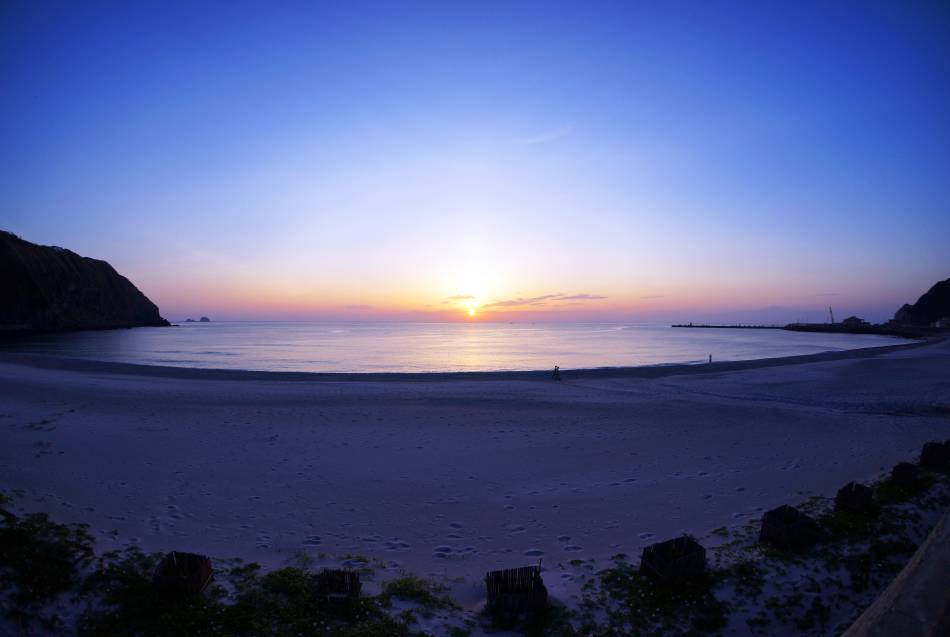 The sunset from Nagahama Beach
If you are staying at the Tako Bay campsite on the east side of the island, the most convenient beach is located next to Miura Port. The waves can be a little rough, but there is a small shallow section sheltered by the port's sea wall ideal for even the most inexperienced swimmers.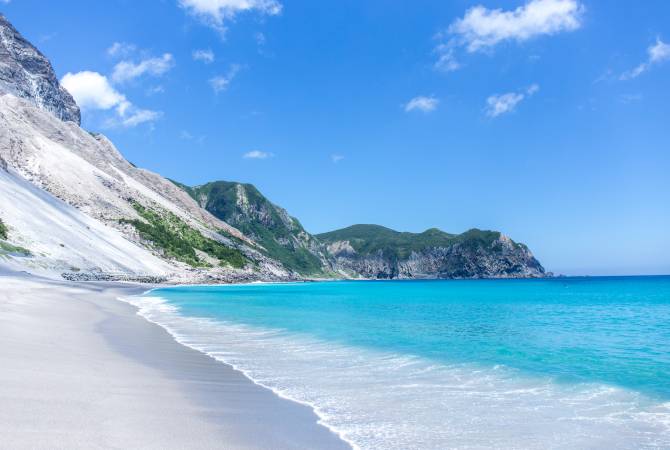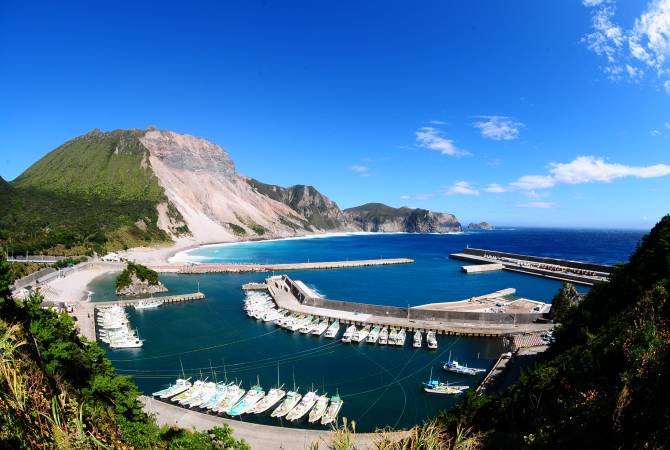 Tako Bay and Miura Port
Snorkel the day away
For snorkeling, head to the Akasaki Promenade on the northwest tip of the island. Resembling a giant wooden jungle gym, the raised walkway is complete with jumping-off points, spans rocky outcrops, and snakes along the coast. You can easily spend a fun-filled few hours here, and there is a shop near the bus stop selling snacks and light refreshments should you need more energy. To see more of Kozushima's marine life, book onto a dive at one of the island's dive shops.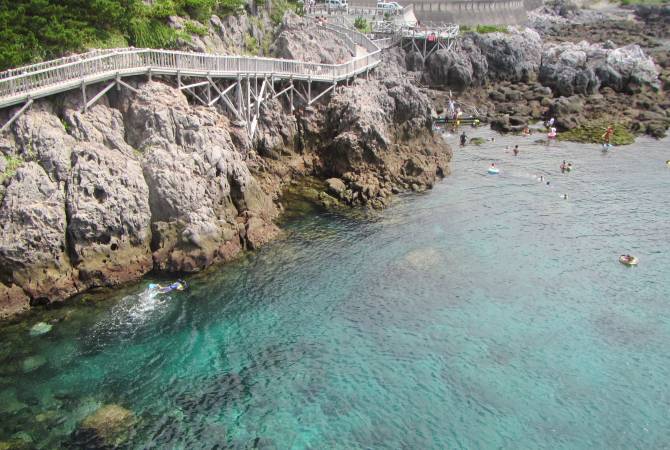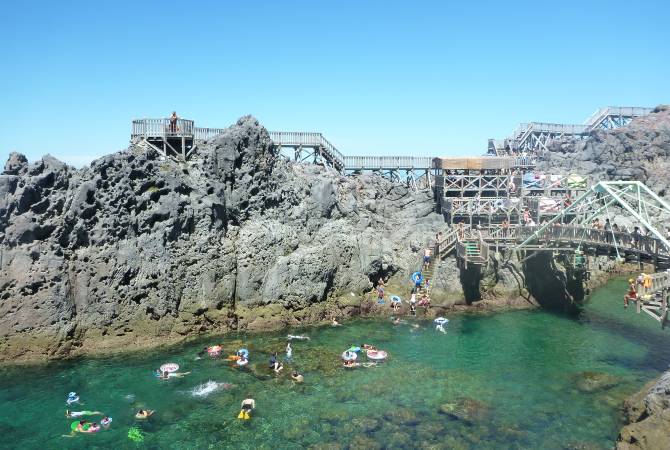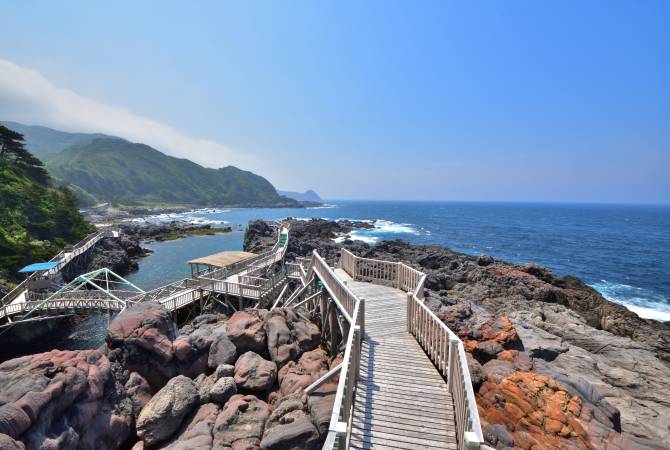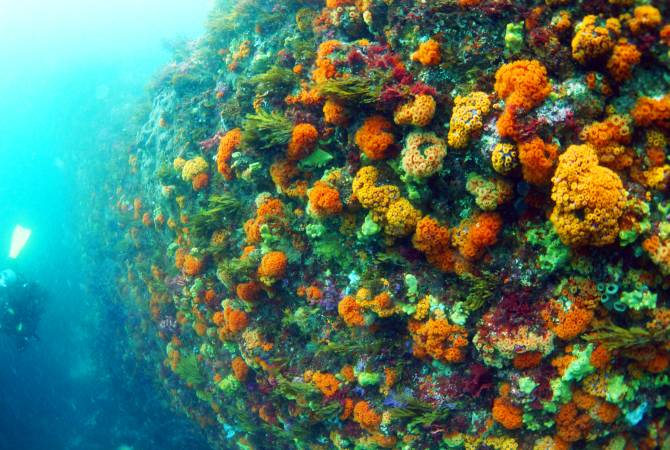 Challenge yourself with a hike
If you like to keep active on vacation, consider climbing Mt. Tenjyo, the tallest of the island's peaks. From Kozushima Port, the 572-meter ascent takes between four and five hours. You can choose from several different trails suited to varying levels of fitness. At the summit, there is a small heart-shaped pond and on an exceptionally clear day, it is even possible to make out Mt. Fuji far off on the horizon.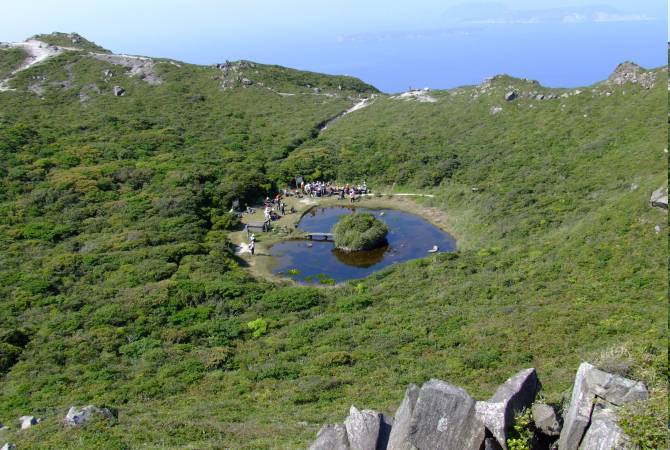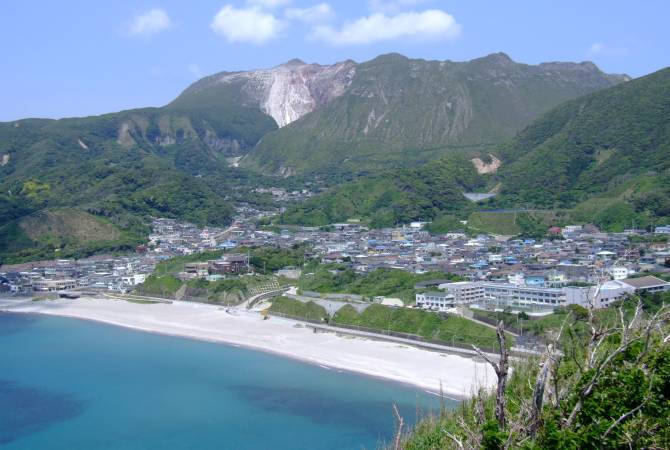 Mt. Tenjyo in the background and the pond at the summit