Shop and play by the bay
Created in the 1930s, Toyosu is a manmade island that was built for housing, entertainment, and recreation. As of late 2018, it's home to the world's largest fish market, which is nearly double the size of its predecessor in Tsukiji.
Travelers can also enjoy shopping and relaxing at LaLaport Toyosu, an oceanside complex with refreshing views and plenty of wide-open space. Additional recreation in the area includes Toyosu Park, which has a children's playground and lawn. At DIY barbecue space The Third Park you can grill up your favorite meats and veggies with all amenities provided on site.
Tips
Entertainment for all ages at LaLaport Toyosu
The waterfront park and promenade with beautiful nighttime views
How to Get There
The closest access point is Toyosu Station via the Tokyo Metro Yurakucho Line.
From Haneda Airport: 45 minutes by train. 40 minutes by the Limousine Bus.
From Narita Airport: Two hours by train. One hour and 20 minutes by the Limousine Bus.
From Shinjuku Station: Take the JR Sobu Line to Ichigaya Station. Transit to the Tokyo Metro Yurakucho Line and get off at Toyosu Station. Travel time: 40 minutes.
From Tokyo Station: Take the JR Yamanote Line to Yurakucho Station. Then, transfer to the Tokyo Metro Yurakucho Line and get off at Toyosu Station. Travel time: 20 minutes.
Visit a brand-new, bustling marketplace
Toyosu Fish Market draws everyone from the capital's top sushi chefs to home cooks to peruse the day's catch. Get there early to enjoy the lively atmosphere and a sushi breakfast.
The new market opened in October 2018, replacing Tsukiji Fish Market. Around 900 businesses made the move to the newer, larger space. The market comes to life at around 4:00, when fishing boats unload their catches from all over the world. The public are allowed in from 5:00 until 17:00, although certain shops and restaurants may have different opening hours. The market is closed on Sundays and holidays, so take care when you're planning your trip. Various visitor attractions are due to open here soon, so watch this space. Keep a particular eye out for the world-famous tuna auctions—a public viewing deck is now available, giving you better access than ever before.
Shop and stroll along the seaside promenade
The area north of Toyosu Station was originally a docking area for ships. Now it is a massive shopping complex with seafront gardens and boardwalks. Urban Dock LaLaport Toyosu is filled with shops, movie theaters, restaurants, and fun attractions for kids, including the KidZania indoor theme park—where kids can experience play-acting various occupations, from pilot to chef.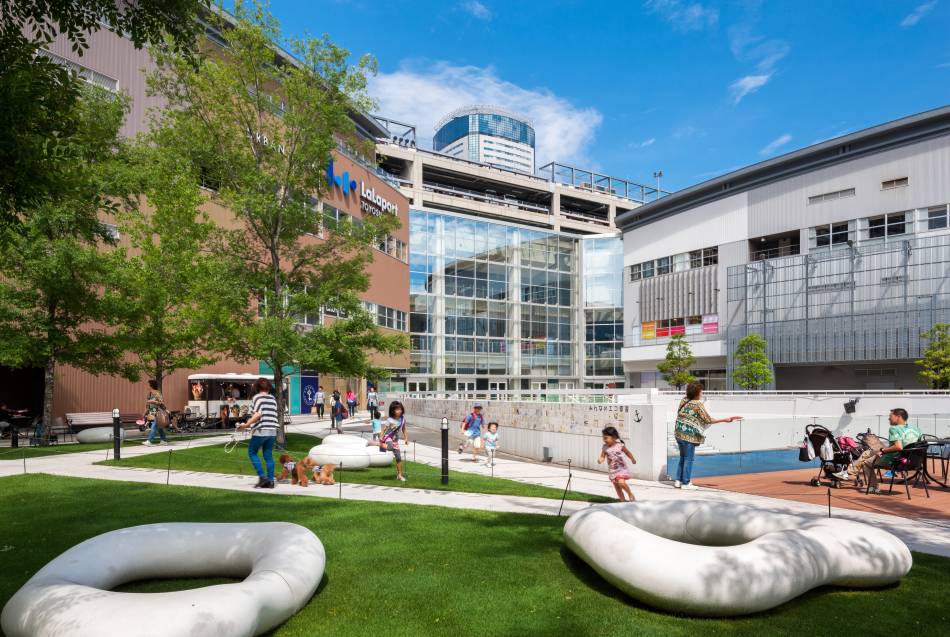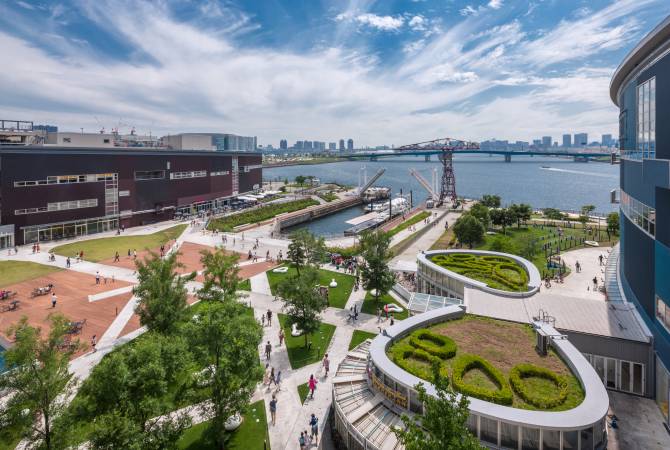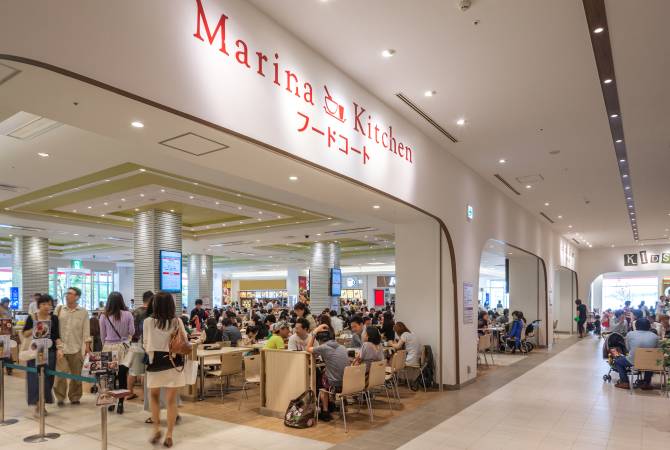 Enjoy a hassle-free BBQ
For a special dining experience, consider an outdoor barbecue at The Third Park, where you can rent a barbecue space with all amenities and food provided. Bring a camera, as the oceanfront location makes for a beautiful picture. The grounds are adjacent to Harumibashi Park and LaLaport, so you can easily spend an afternoon and evening enjoying all the attractions.