Crystal clear waters, playful dolphins, and enormous trees
Journey to the island of Mikurajima to swim with dolphins and hike up the volcanic peak of Mt. Oyama. This tiny island is only 20 square kilometers with a population of less than 400 people. You'll find most of the island's attractions within the lush natural habitat, which are home to native plant species and wildlife. Book your trip through the Mikurajima Island Tourist Association to enjoy guided dolphin swims, nature hikes, and bungalow camping.
Tips
Snapping photos of nearby dolphins, or arrange for a guide to take you on a dolphin swim
Hiking up Mt. Oyama for panoramic views across the Izu Islands
How to Get There
From Tokyo Takeshiba Pier: The large passenger ships depart at night, via Miyakejima Island and arrive Mikurajima in the next morning. Travel time: about seven and a half hours.
From Tokyo Chofu Airport: Take the flights depart from Haneda Airport and Chofu Airport via Oshima Island or Hachijojima Island. Then, take the ferries to Mikurajima Island. The entire trip will take about one hour and 20 minutes.
Swimming with the dolphins
The most famous temporary residents are the dolphins who inhabit the surrounding waters between April and November. Check the information of the Mikurajima Island Tourist Association, or the hotels, who provide the info of guides to take you out into the nearby waters via boat. Dive into the ocean to encounter groups of dolphins playfully frolicking around you. Alternatively, you are welcome to bring a floatation device into the water, or photograph the sleek creatures from the boat.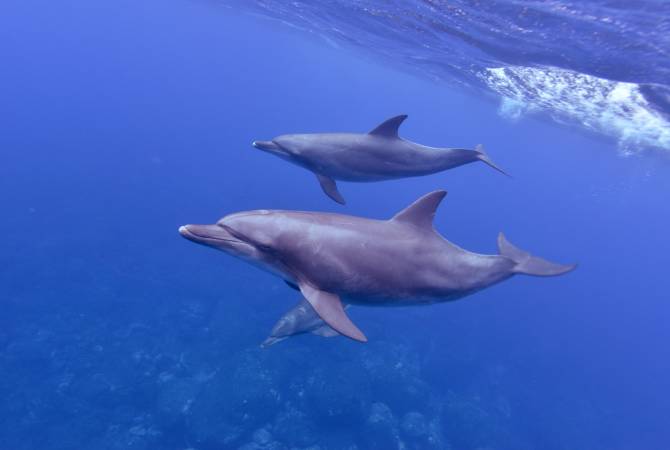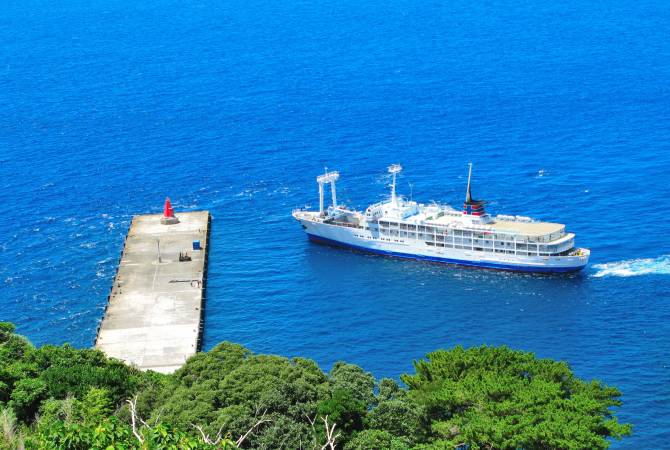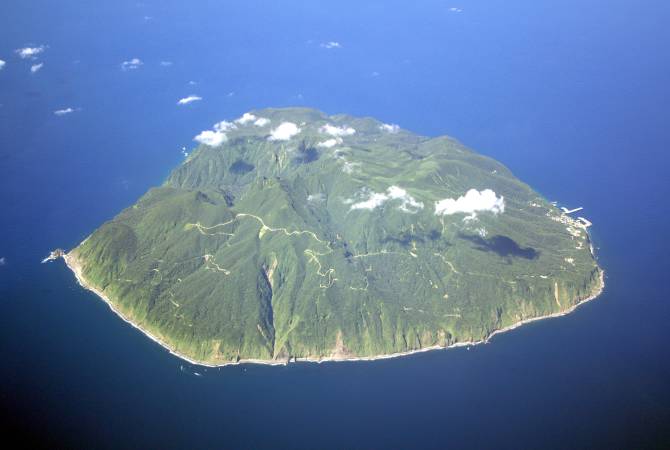 Majestic trees and plants around Mt. Oyama
Walk to Ebine Park to encounter the wild Nioi-Ebine-Ran—an indigenous species of orchid. Roam the mountain forests to find Box, beech, and mulberry trees, as well as the Giant Chinquapin Trees of Mikurajima, with their circumferences of over five meters. You may also join the hiking tour with guides to know more about the nature of the island.