In order to prevent the spread of coronavirus (COVID-19), various facilities around Tokyo may change their operating days or hours. In addition, some events may be canceled or postponed. Please check official facility or event websites for the latest updates and information.
Edo-period paradise connecting the sea and the land
Take a step into this beautiful Edo-period (1603–1867) garden and discover a world separate from the city. Originally built to serve as a feudal lord's residence, the gardens are located on the edge of Tokyo Bay, separating sea from land and incorporating the changing tide into the garden's design.
Tips
The seasonal appearance of plum blossoms in late February or early March
Tea in the garden's teahouse, located in the middle of the central pond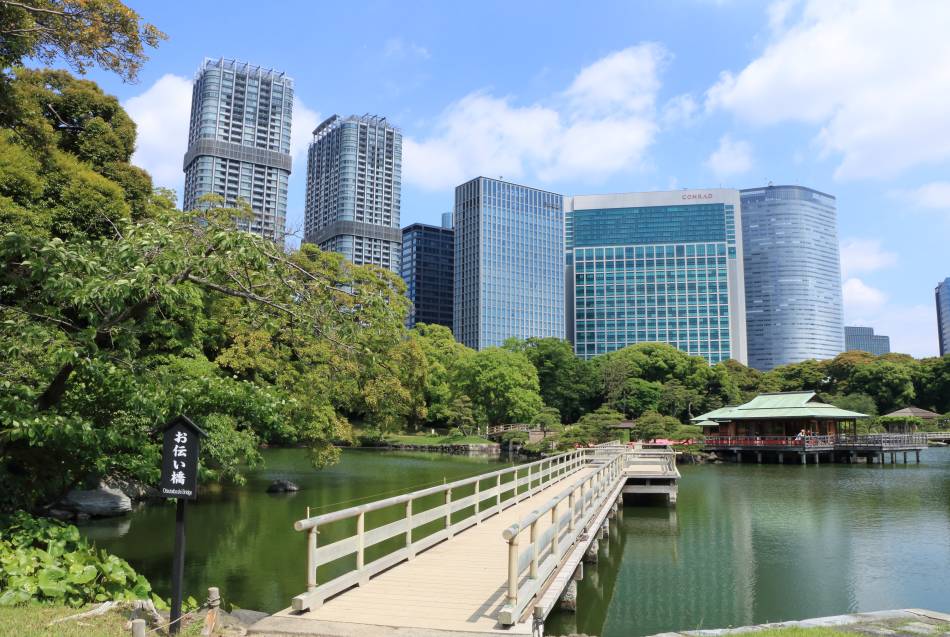 The Hama-rikyu Gardens are built around a central pond. In the middle of the pond is a teahouse, where you can sit down to enjoy a cup of matcha tea throughout the year. The garden's pond is connected to the sea, and water flows in and out with the tide, meaning the park is in a permanent state of flux.

Throughout the park there are a number of plum and cherry trees, which blossom throughout spring. You can see autumn foliage from the end of October, peaking in early to mid-November.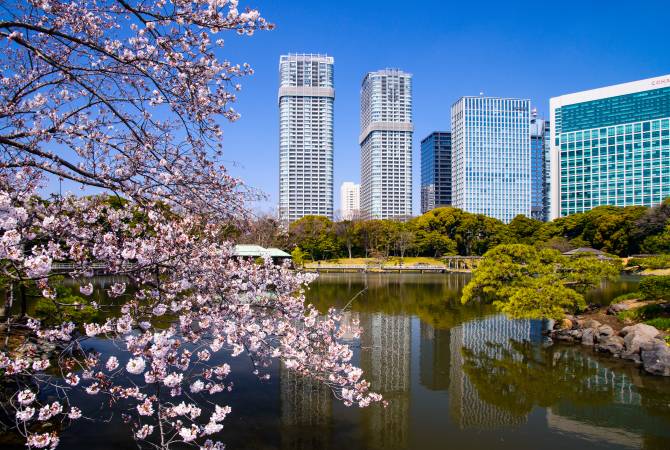 The Hama-rikyu Gardens were opened to the public in April 1946, but served as a feudal and imperial retreat for several centuries before that. The gardens were completed under the guidance of the 11th Tokugawa shogun, Tokugawa Ienari. After the Meiji Restoration of 1868, they became a villa belonging to the imperial household, before being given to the city of Tokyo in 1945.