If you are looking to explore other areas of Japan during your stay, or simply be more informed about the country's different prefectures, head to the Japanese Prefectural Tourism Promotion Corner.
The Tokyo Metropolitan Government has worked in tandem with local governments around the country to provide a nationwide information hub. The Japanese Prefectural Tourism Promotion Corner is located within the two towers of the Tokyo Metropolitan Government Building and offers visitors a chance to discover all of Japan's charms and attractions.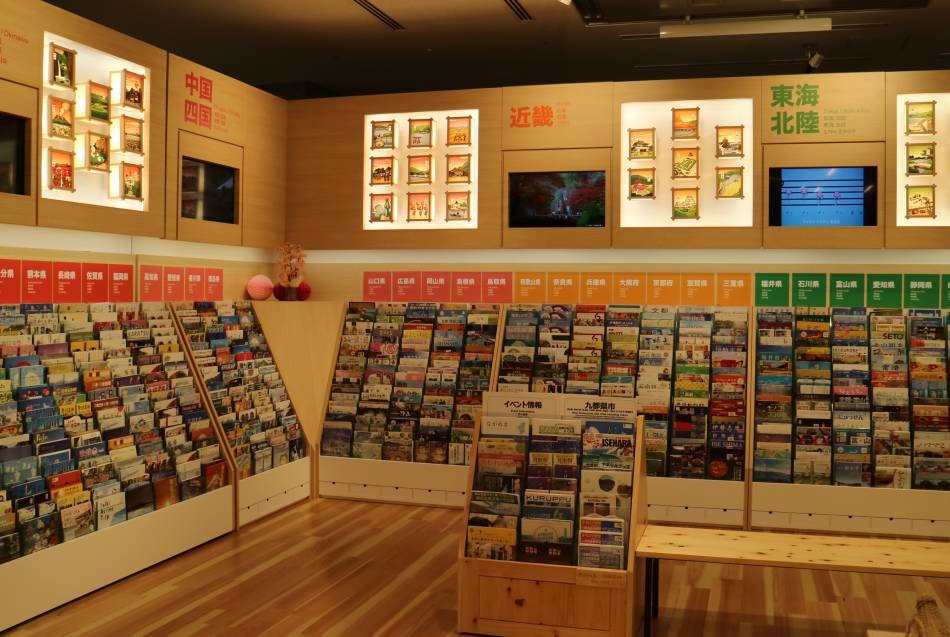 Brochure Corner
Browse the displayed brochures of every prefecture in Japan, and start to plan your next trip. If you are looking for more detailed information, just ask the staff. Knowledgeable and well-informed, they can provide you with the latest information from each local government and the means to contact or find more relevant tourist information centers.
Event Corner
Each of Japan's local governments is allotted one week to exhibit displays of its local tourism, industries, products, promotional pictures and short videos, and also sell the region's specialty products. Depending on when you visit, you may encounter the delights of the wild northern island of Hokkaido, a display of original culture from the idyllic southern islands of Okinawa, or anywhere in between. Combine fantastic views of the city from the building's observatory decks, with in-depth information from every corner of the country.
Address
Tokyo Metropolitan Government Building (Main Building No.1, 1F), 2-8-1 Nishi-Shinjuku, Shinjuku-ku, Tokyo
Business hours
9:30 a.m. to 6:30 p.m., seven days a week
(Except the year-end through New Year holidays)

TEL
03-5321-0566
FAX
03-5321-0567
E-mail
info@tokyo-tourism.jp