A relaxing old town in eastern Tokyo with waterfront views, ancient shrines and Tokyo local food
Despite being close to the business districts of central Tokyo, Fukagawa has a laid-back and serene atmosphere characteristic of Tokyo's traditional "shitamachi," the old heart of the city. This bayside district was historically a merchant neighborhood, and it still retains an unpretentious, down-to-earth feel.
One reminder of the old days is a clam and rice dish —a local delicacy—known as "Fukagawa-meshi." Make sure to try some of this soul food for yourself during your visit!
Temple enthusiasts will enjoy viewing the sculptures and paintings on display at Naritasan Fukagawa Fudodo Temple, and the ornate mikoshi floats at Tomioka Hachimangu Shrine.
Tips
Feel as though you've been transported back to the Edo period by visiting one of the historic shrines
Try traditional "Fukagawa-meshi," a working-class meal enjoyed in the area for centuries
How to Get There
The closest access point is Monzen-nakacho Station, accessible via the Tokyo Metro Tozai Line and the Toei Oedo Line.
From Haneda Airport: 50 minutes by train.
From Narita Airport: 90 minutes by train.
From Shinjuku Station: take the Toei Oedo Line for 35 minutes to Monzen-nakacho Station.
From Tokyo Station: Take the Tokyo Metro Marunouchi Line to Otemachi Station. From there, change to the Tokyo Metro Tozai Line and get off at Monzen-nakacho Station. The entire trip takes approximately 25 minutes.
Temples, shrines, and antiquities
Mixing several architectural styles together, the peculiar appearance of the Fukagawa Fudoudou temple may be perplexing at first, but inside you'll find an impressive collection of notable antiquities. The first floor of the inner building showcases a "Fudomyo-o" statue by sculptor Sawada Seiko, while the fourth floor features an elaborate ceiling painting of the "Dainichi Buddha." Starting at 9 a.m. and continuing throughout the day every two hours, the temple conducts a goma fire ritual, in which wooden sticks are thrown into a fire accompanied by Buddhist chanting, drumming and prayer. You can observe the ritual free of charge.
After enjoying the sights at the temple, consider a trip to Tomioka Hachimangu Shrine. This Shinto shrine showcases two elaborately decorated mikoshi floats, covered in gold, diamonds and rubies. Such floats serve as portable shrines, which are carried through the streets for the Fukagawa Hachiman Matsuri, a massive neighborhood festival held every three years.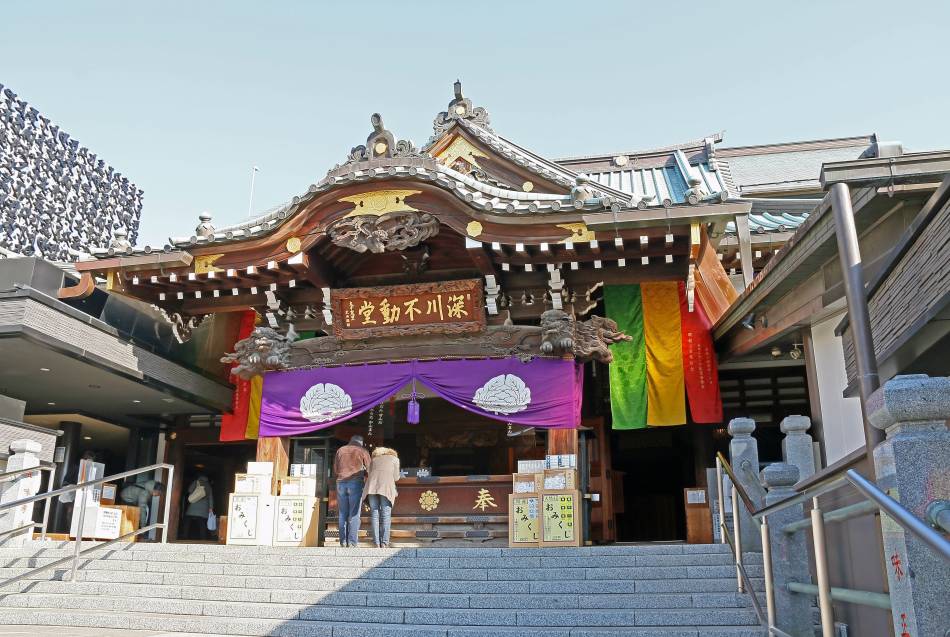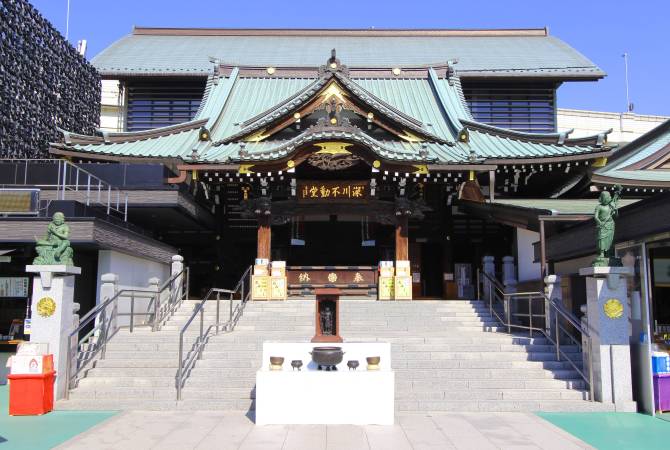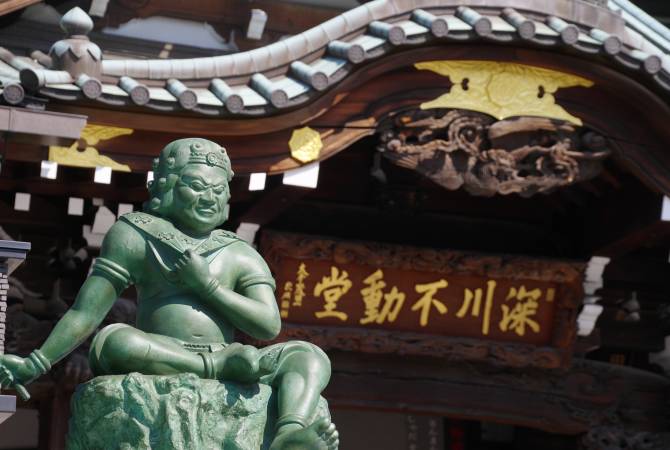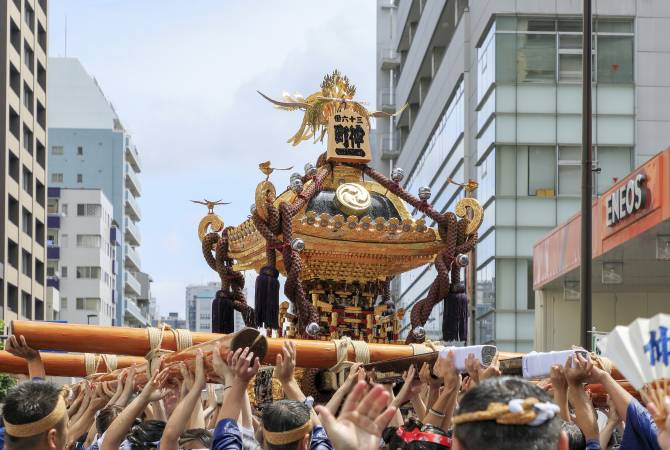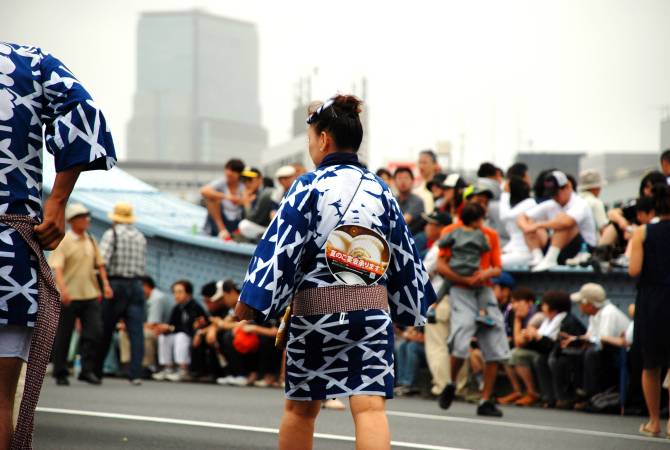 Enjoy a hearty meal unique to the region
For a bite to eat, consider trying "Fukagawa-meshi," which consists of a handsome serving of asari clams and mushrooms served on top of steamed rice. This simple meal was first created to satisfy the appetites of local fishermen in need of a simple and filling lunch.