Main content starts here.
Visit November in Tokyo and shade yourself in hues of yellow, orange, red and golden brown
With seasonal foliage at its finest, the month sees the arrival of the autumn leaves. Bask in the rich-jeweled tones of the season at Rikugien Gardens—at night the grounds are illuminated—or delight in the vibrant yellows of the city's numerous ginko trees.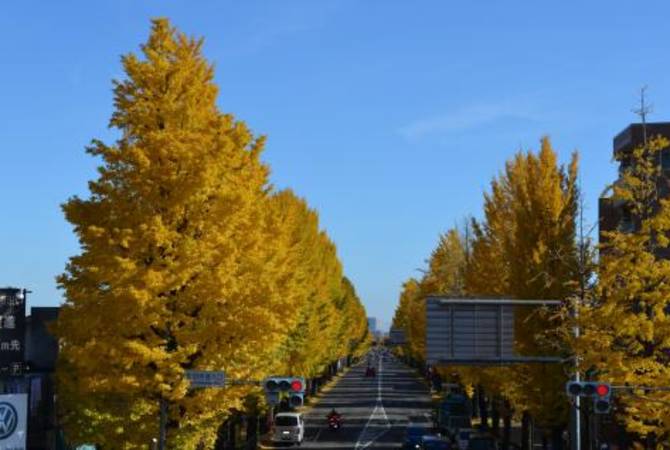 The month also signaling a headstart to LED illumination or light up shows, admire the literal brilliance of the displays, the perfect backdrop to the city.
Tokyo's many chrysanthemum festivals are no less arresting. Signifying longevity and rejuvenation, the blooms bear associations with Japan's Imperial Family.
Also not-to-be-missed are the Tori-no-ichi festivals held on set (rooster) days in November. Pick up an ornate kumade rake to wish good luck and business prosperity.