Main content starts here.
In order to prevent the spread of coronavirus (COVID-19), various facilities around Tokyo may change their operating days or hours. In addition, some events may be canceled or postponed. Please check official facility or event websites for the latest updates and information.
Tokyo's festival and event card is varied in February.
Visit Tokyo at this time of year and you can witness festivals and events that honor ume (plum blossoms), banish devils, celebrate the efforts of runners and see an unusual take on Valentine's Day.
Along with the rest of Japan, Tokyo celebrates Setsubun in early February—the traditional marker of spring. Head to a shrine to throw some soybeans and chant at devils. It is also a day for eating a special kind of sushi roll. You have to face a designated direction and keep quiet while eating in order for you to get good luck for the rest of the year.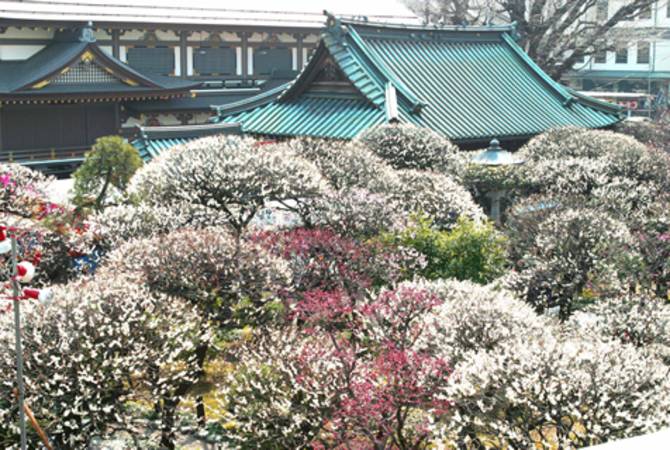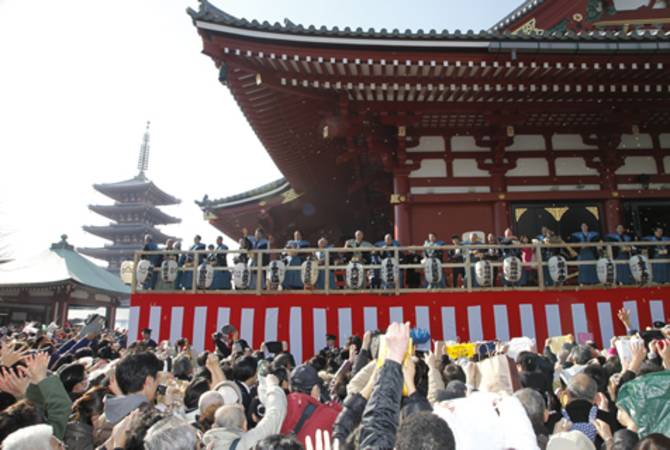 Valentine's Day may be global, but in Japan the women are tasked with giving chocolate to men. You'll find lavish displays of chocolate in the food halls of department store and other retailers joining in the fun. Men return the favor in March.