Search out the rare and the vintage in this cool, calm corner of the city
Shimokitazawa is only a stone's throw from Shibuya and Shinjuku, but the intensity of the city drops a few degrees when you pull into the station. This laid-back bohemian district is home to vintage clothing stores, select bookstores, music shops and funky, distinctive cafés and bars. Shimokitazawa doesn't really kick into gear until lunchtime, so schedule an afternoon of select shopping followed by an evening in one of the cozy bars and cafes.
Tips
Giving your wardrobe a vintage kick
Releasing your inner bookworm at one of the many bookstores
Drinking and dining in some of the backstreet bars and bistros
How to Get There
Access Shimokitazawa by taking the Odakyu Line or Keio-Inokashira Line to Shimokitazawa Station.
From Haneda Airport: One hour by train to Shimokitazawa Station.
From Narita Airport: One hour 45 minutes by train to Shimokitazawa Station.
From Shinjuku Station: Seven minutes on the Odakyu Line to Shimokitazawa Station.
From Tokyo Station: Take the JR Chuo Line Rapid to Shinjuku Station, then transfer to the Odakyu Line. Travel time: 35 minutes
In search of the rare and the vintage
If you're looking for vintage clothing or antiques, the neighborhood of Shimokitazawa is the place to go. Vintage fashion store Haight & Ashbury—you can't miss it, since there's a giant red high heel shoe outside—is packed to the rafters with offbeat and daring items of apparel. Browse the clothing racks of New York Joe Exchange—a building that used to be a public bath—and head to Chicago Shimokitazawa for its wide selection of vintage treasures. For everyday items and knickknacks that make good souvenirs, Antique Life Jin and Tokyo Retro a.m.a. are worth checking out.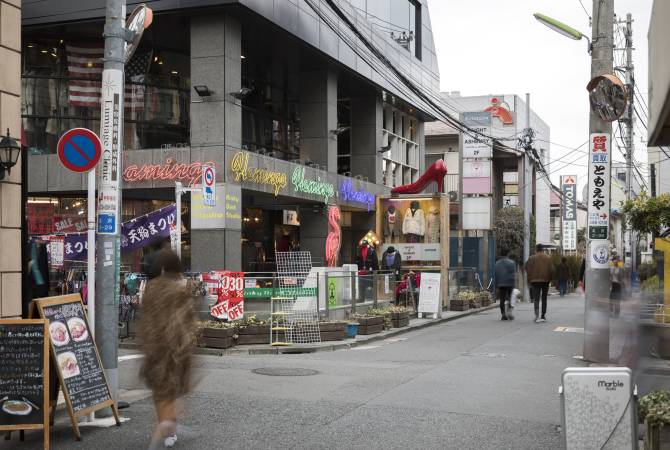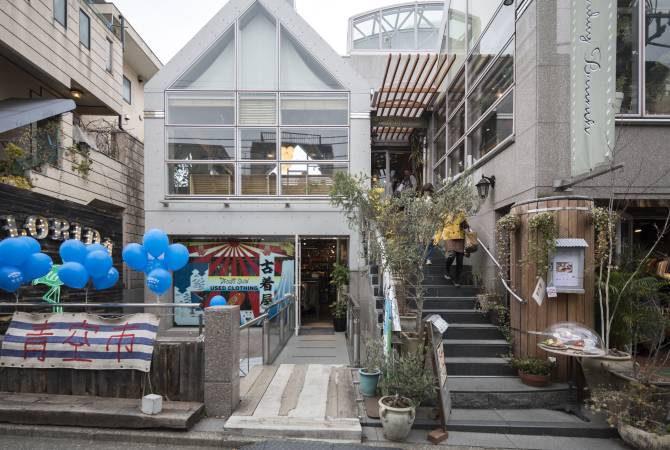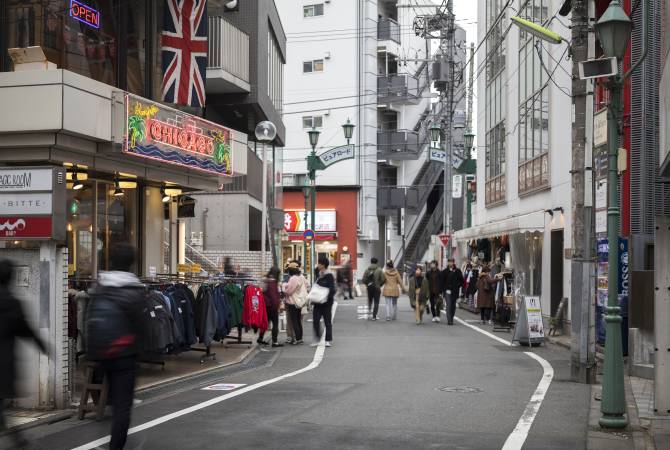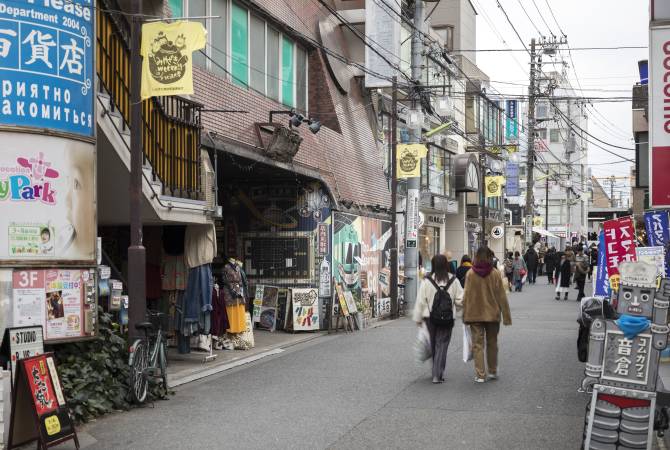 Streets of words and sounds
More than just a place to pick up authentic vintage clothing, Shimokitazawa has a thriving literary and music scene. The crates at music shops are crammed with rare releases and the shelves of bookstores are full of little-known tomes. Head to Village Vanguard for its treasure trove of books and other selected products, and to the "Liberal Arts Lab" Darwin Room to hang out at the café and peruse the interesting selection of natural stuffed specimens along with the books. If coffee alone doesn't cut it, you can enjoy a cold beer with the wide range of select books at B&B.
Café culture—recharging stations on every corner
Shimokitazawa has a café on every corner, and in keeping with its relaxed, alternative atmosphere, many of the cafés have quirky interiors and are tucked away in interesting locations. If the café has a terrace, grab a seat for some quality people watching. Lunch and afternoon tea are on offer at most places, and the doors don't close when the sun goes down. If you've spent an afternoon on the hectic streets of Shibuya or Shinjuku, head to one of Shimokitazawa's cafés in the evening to wind down with a glass of wine or a draft beer or two.