In order to prevent the spread of coronavirus (COVID-19), various facilities around Tokyo may change their operating days or hours. In addition, some events may be canceled or postponed. Please check official facility or event websites for the latest updates and information.
Past as the world famous Tsukiji fish market
Good morning, Tsukiji! The former site of Tokyo's iconic seafood market is well worth an early start and a must for seafood lovers.
From 1935 to late 2018, Tsukiji Wholesale Market(Tsukiji fish market) was the most famous of its kind in the world. With a large vegetable market and everything from dried produce to bread on sale in the surrounding streets, the area truly earned itself the nickname "Tokyo's kitchen." The inner section has since relocated to nearby Toyosu, but the outer market is still in full operation. Sitting on Tokyo Bay and walkable from Ginza, its maze-like streets are as fascinating as ever. Feast on the freshest sushi for breakfast at the surrounding restaurants or pick up some unique souvenirs, from seaweed to sushi knives and handmade ceramics.

In its heyday, Tsukiji market handled hundreds of different kinds of seafood, alongside a vast fruit and vegetable market. The inner market closed in October 2018 in order to move to a more modern facility in Toyosu. However, access was always limited to tourists. The outer market, which offers the most to see, remains open and offers a treasure trove of restaurants and sushi stores.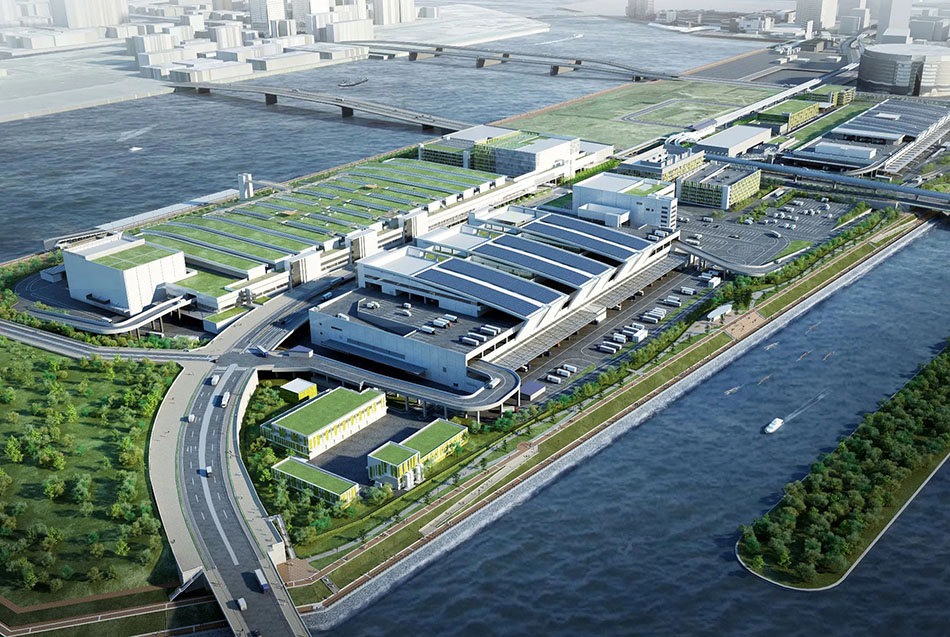 Photo provided by Tokyo Metropolitan Central Wholesale Market.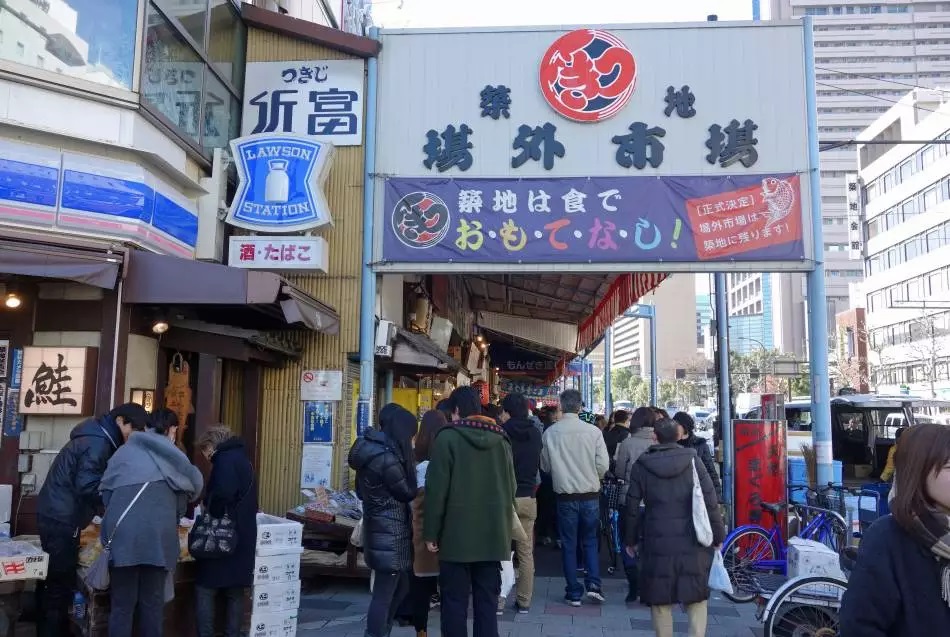 History of the Tsukiji fish market, The fish market's new location
In 1923, the Great Kanto Earthquake caused widespread devastation across Tokyo, destroying the Nihonbashi Fish Market. This led to its relocation to Tsukiji, which opened for business in 1935. The area grew into a prosperous town. You can still get a sense of this history, with several buildings more than 80 years old.

The fish market moved to Toyosu and opened its doors on October 11, 2018. Here you can peer down at the tuna auction from visitor passages or the observation deck, or gorge to your stomach's bulging at around 40 restaurants and cafes. Also browse the Intermediate Seafood Wholesale Market, where more than 70 stores sell everything from miso and dried seaweed to Japanese knives and souvenirs. Don't miss the spectacular views of Odaiba and Tokyo Bay from the green lawns of the rooftop garden.
* Visiting the observation deck requires prior lottery application. Please check the official website for more information.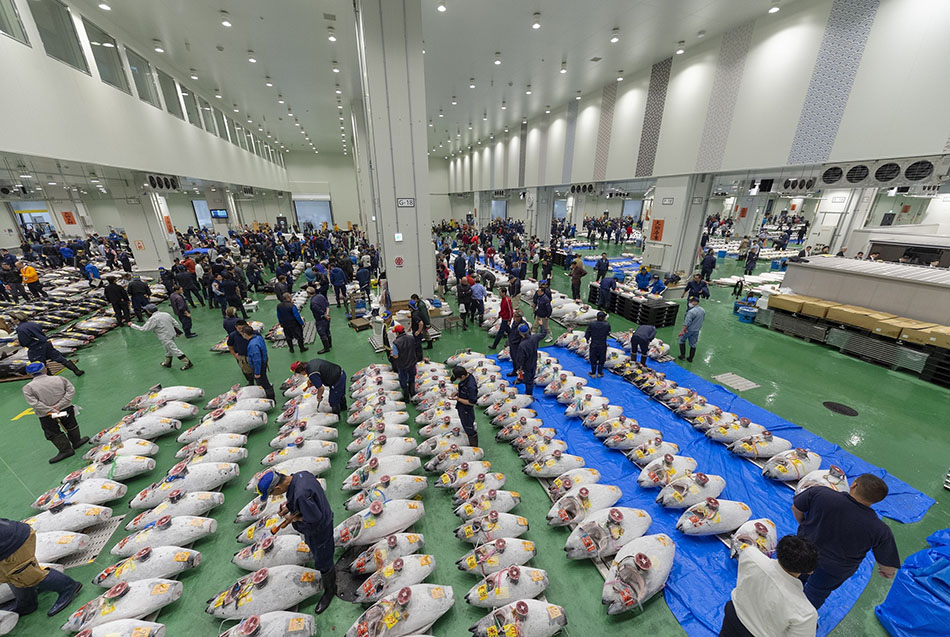 Tsukiji outer market in 2021 - Enjoy fresh sushi in outer market area
In 2021, Tsukiji's outer market remains a bustling and thriving area of approximately 460 shops. Visit before noon to join the throngs of hungry shoppers scouring the streets for the best breakfast sushi. Or grab a snack – hot tamagoyaki (Japanese-style omelets) on sticks are a local favorite. Above all, allow plenty of time to browse the alleys crammed with stores selling everything from foodstuffs to kitchenware.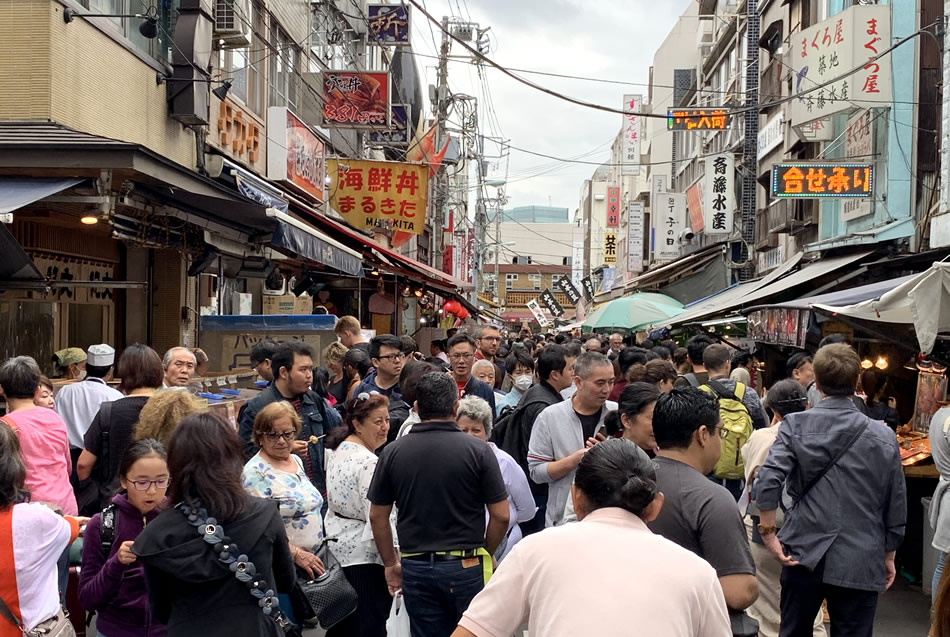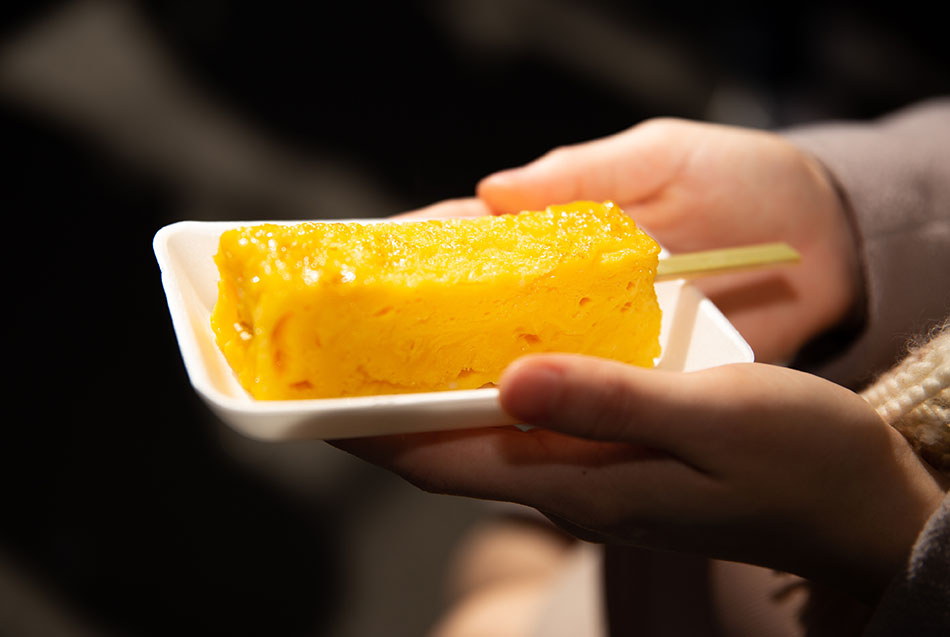 Your one-stop shop to buy seafood, Tsukiji Uogashi is a modern facility with a huge variety of fresh produce, vegetables included. You can even watch a professional filleting tuna. Access is restricted before 9:00 to make way for fresh deliveries, but the third floor of eateries is open from 7:00, with sashimi and ramen on offer too.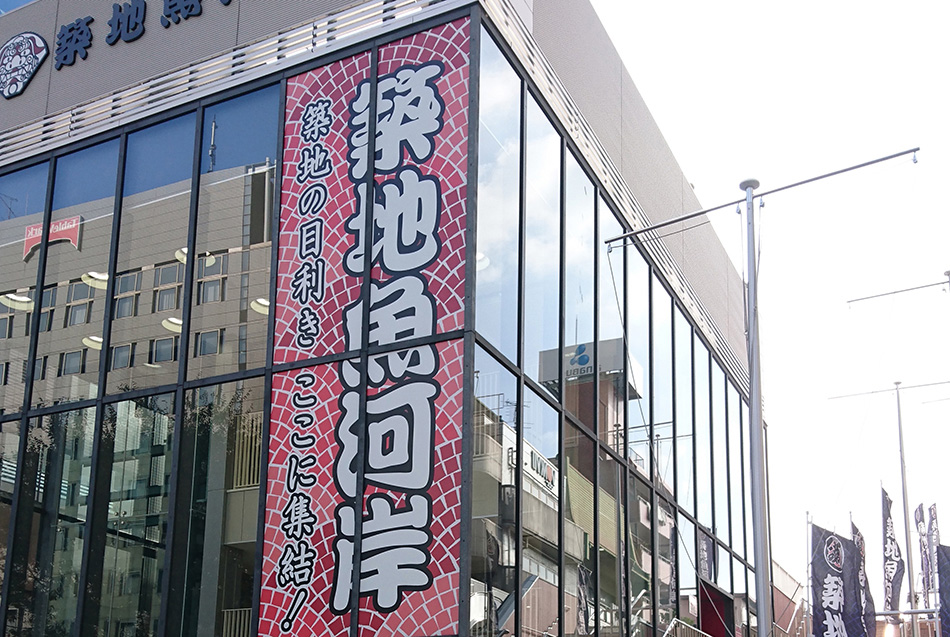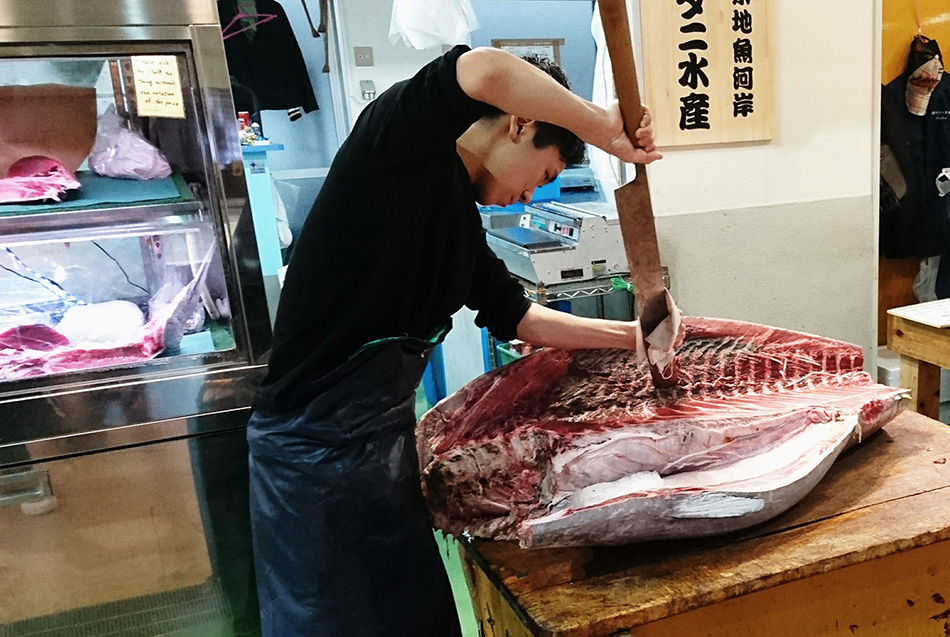 From sushi to donburi (rice bowls), the seafood dining options in Tsukiji's outer market are endless. Enjoy the freshest tuna, uni (sea urchin) or ikura (Japanese salmon roe). Many stores, such as Tsukiji Sushidai Honkan, serve nigiri sushi where the chef will meticulously slice up fish and form hand-rolled sushi in front of your eyes. Or others, like the cosy Okame, are standing only, where you choose sushi by the ingredient and tuck in rubbing elbows with those next to you.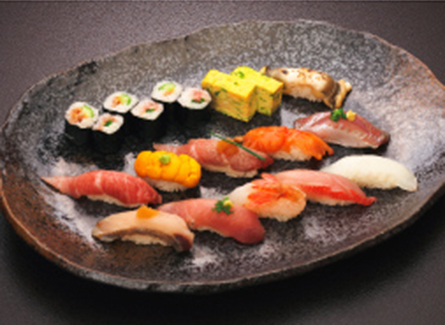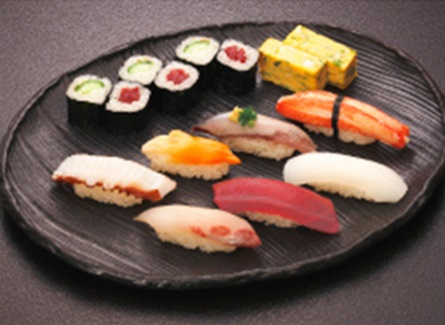 Other restaurants and foods, Tsukiji market food tours, operating days and hours
If you have had your fill of seafood or it's just not your thing, fear not! The Tsukiji area is crammed with tasty options that traditionally catered for workers, from ramen to yoshoku (Western style) such as fried pork cutlets. There are many food options, from beef and organ rice bowls to matcha ice cream.

Not sure where to visit first? Make the most of your trip to Tsukiji by taking a food tour. If you visit the general information center Plat Tsukiji, it is easy to find a type of tour to suit all tastes and budgets, ranging from market tastings to sushi lunches.

Tsukiji is open daily, but it is recommended you visit Monday through Saturday, as some stores are closed on Sundays. Several restaurants and shops open for breakfast from 6:30 AM (or even earlier) and then close by mid-afternoon. To see the market at its busiest, stop by during the daytime.

The Tsukiji area can be easily accessed from Tsukiji Station, Tsukijishijo Station or Higashi-ginza Station. It is also a short walk from Ginza and Shiodome, and has good accessibility to the rest of the city and major airports.