A busy market full of fishmongers and sushi
The inner section of Tsukiji Market, famed for its competitive wholesale fish auctions, moved to Toyosu in October 2018. The outer market, however, is still around and is very much open for business. While its former neighbor mainly supplied professionals, the outer market caters to the sushi-loving general public. Come before noon to witness throngs of hungry shoppers looking for the freshest fish and foodstuffs. With dozens of shops and restaurants to explore, you'll find everything you can imagine, from roe and shellfish to professional kitchenware and utensils, though sushi is the main draw for most visitors.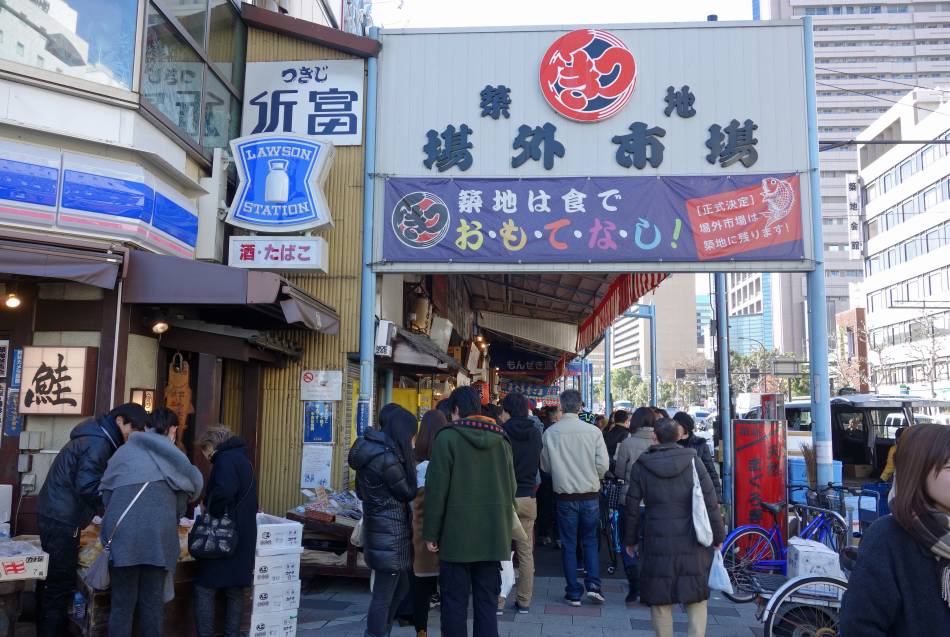 Tips
Explore the fine selection of ingredients and cooking utensils lined up as you wander the market.
Try out one of the less-visited, homey sushi shops concealed within the many alleys and alcoves of the market
There is plenty of food to sample hidden throughout the outer market, all delicious in its own right, so this is a great stop for fish-lovers.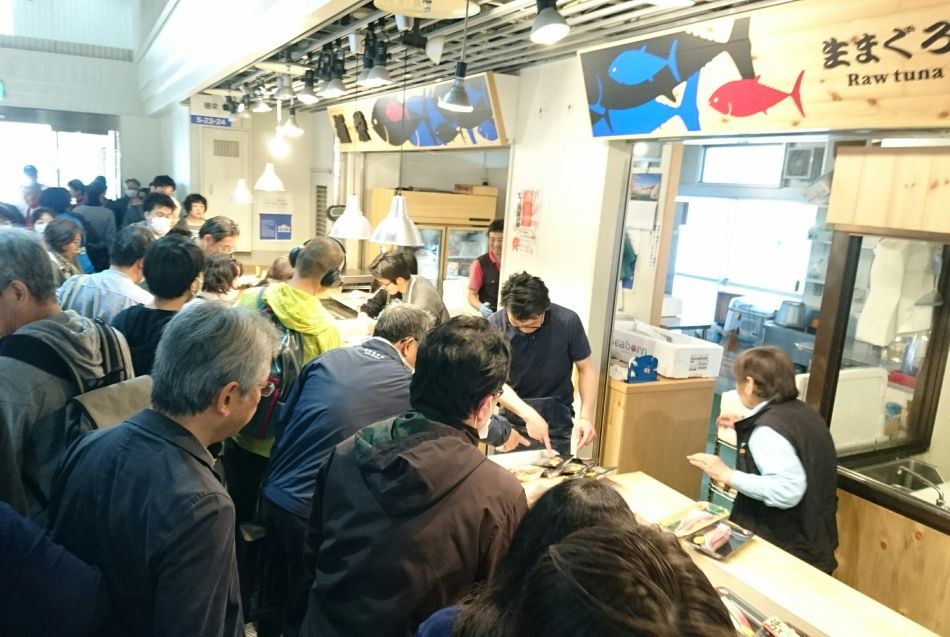 Opened in 1923 after the Great Kanto Earthquake decimated the previous fish market, Tsukiji Market is located in central Tokyo between the Sumida River and Ginza. After enjoying the food and sights at Tsukiji, consider a visit to neighboring Tsukiji Honganji Temple, a curious temple that melds architectural styles from Buddhism, Hinduism, and Islam.