Slow down the pace and turn up the nostalgia—a downtown Tokyo from a different era
Having miraculously avoided major damage during world wars and natural disasters, Yanaka and Nezu—two of the neighborhoods that make up shitamachi, Tokyo's old downtown—retain their last-century charm. You'll find historical sites such as Yanaka Cemetery and Nezu Shrine tucked away among shitamachi's narrow back alleys, traditional wooden houses, izakaya pubs, atmospheric coffee shops and retro stores selling old-style sweets and snacks. Here you can slip back in time to a slower-paced, more genteel Tokyo.
Tips
A trip to Yanaka Ginza—a retro shopping street brimming with shitamachi nostalgia
Art spots housing works from traditional to avant-garde
The area's historical highlights—Yanaka Cemetery, Nezu Shrine and Ueno Sakuragi
How to Get There
You can take trains to Nippori Station on the JR Yamanote, Keihin-Tohoku and Joban lines, as well as the private Keisei Dentetsu Line. Tokyo Metro's Chiyoda Line also stops off at Nezu and Sendagi stations.
From Haneda Airport: 55 minutes by train.
From Narita Airport: One hour, twenty minutes by train.
From Shinjuku Station: 20 minutes on the JR Yamanote Line to Nippori Station.
From Tokyo Station: 12 minutes on the JR Yamanote Line to Nippori Station.
Yanaka Ginza—a taste of downtown Tokyo
The retro shopping street of Yanaka Ginza has around 70 shops occupying a lantern-lined 170-meter stretch. This area largely survived the war and earthquakes, so strolling through it is akin to traveling back to the Showa period (1926-89).
Step into the small shops selling traditional Japanese snacks, sweets and handicrafts, and pick up some street food to eat while you stroll—piping-hot sweet potatoes, juicy pork cutlets, sweet chestnuts and grilled squid are just a few of the traditional treats on offer. If you're in the area around sunset, head to the staircase known as Yuyake dandan—Sunset Steps—to see the area bathed in a warm glow.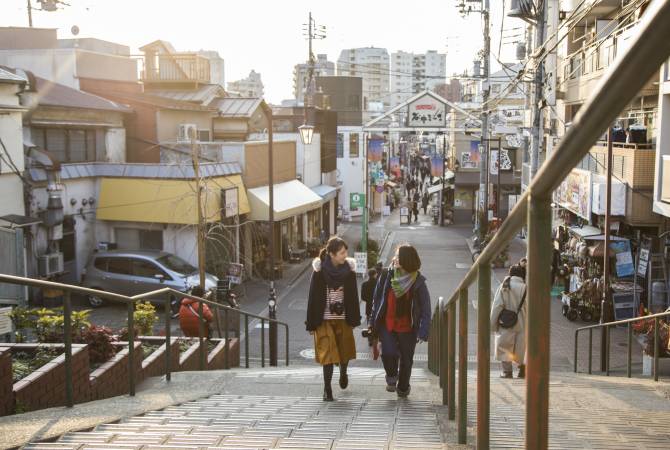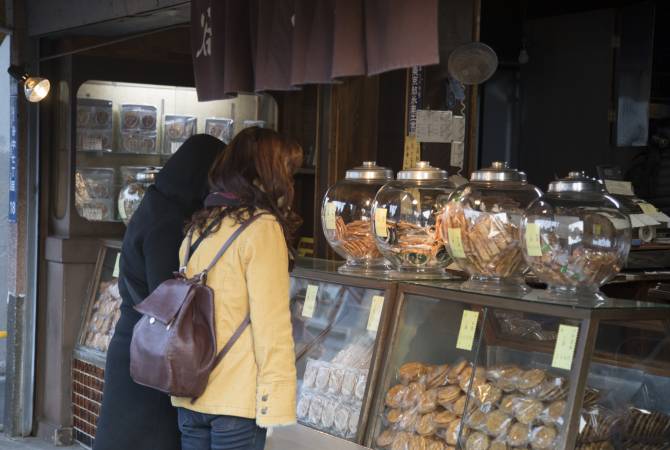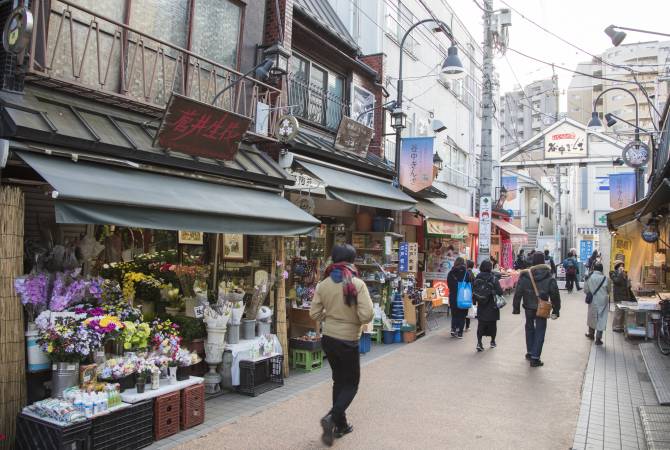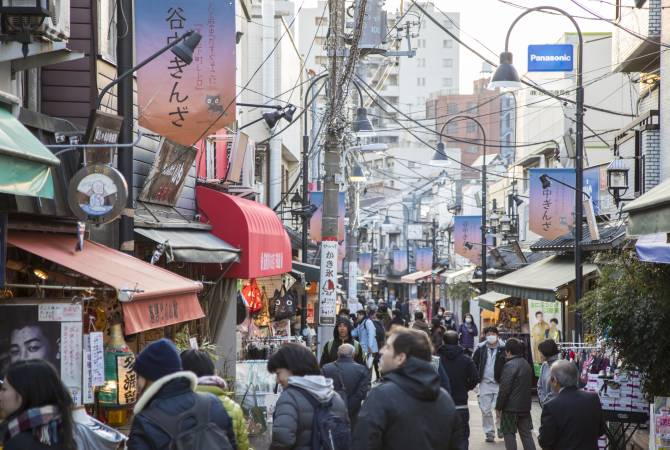 A hub of artistic creativity
The streets of Yanaka and Nezu are home to more than just small shops selling traditional foods and crafts—the area's vibrant art scene presents works from all across the artistic spectrum. HAGISO is a renovated wooden apartment transformed into a thriving café and gallery, while SCAI the Bathhouse—once home to public baths—has become a contemporary art gallery exhibiting the works of Japanese avant-garde artists and those of international artists. The Asakura Museum of Sculpture, once the studio and residence of leading Japanese sculptor Fumio Asakura (1883-1964), is now a museum. The Takehisa Yumeji Museum houses works by the eponymous painter that express the romance of Japan's Taisho period (1912-26). If time is on your side, drop into the Daimyo Clock Museum to take a look at the dazzling array of pre-modern clocks.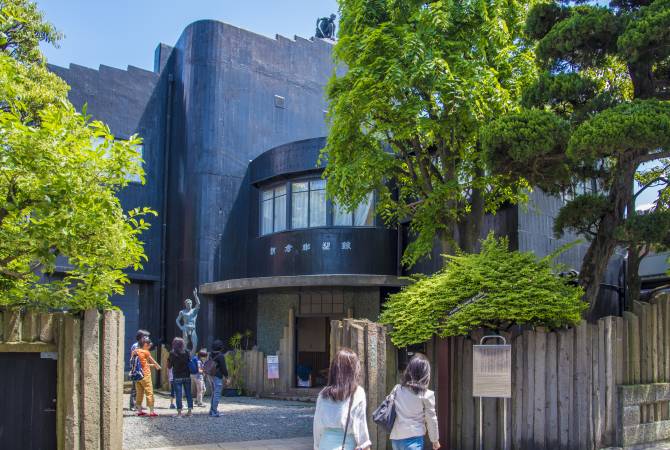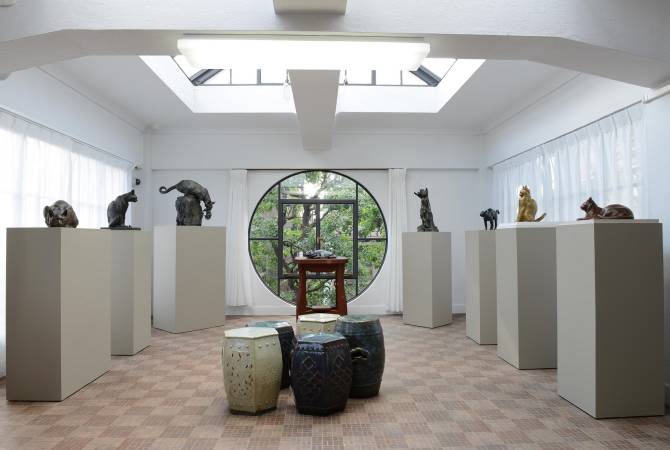 Wandering farther back in time
While the streets of Nezu and Yanaka might take you back a century or so, there are other spots of interest that have existed for far longer. While expansive Yanaka Cemetery is ultimately a place to lay the dead to rest, the area is just as much a strolling park full of foliage as it is a burial ground. Drop by in spring when the cherry blossoms are in full bloom, and see the final resting places of warlords and artists brightened up by the delicate pink. Nezu Shrine is another historical highlight, with its grounds full of brilliant-red arch tunnels, ponds of vividly colored carp, and the shrine buildings themselves. Crowds gather here for the Azalea Festival in April. Dating back to the early 20th century, the three old houses of Ueno Sakuragi Atari have become a local community complex, breathing new life and purpose into these venerable wooden structures with stores, regular workshops and open rooms where anyone can arrange a gathering.