Boutiques and brunch on Tokyo's catwalk
Surrounded by Shibuya, Nakameguro and Ebisu, Daikanyama is home to high-end fashion boutiques and some of Tokyo's best brunching spots. The leafy streets are where the capital's fashionistas come to see and be seen. Feel like a celebrity browsing the backstreet boutiques and grab a seat on the terrace in one of the area's many hip cafes.
Tips
Hang out in style—brunches, picnics and craft beer breweries
Sort through the trending boutique fashion on display
Seek out quiet spots of green and tradition such as Saigoyama Park
How to Get There
The Tokyu-Toyoko Line is the only train line that stops at Daikanyama, but the area is an easy walk from Shibuya (15 minutes) and Ebisu (10 minutes).
From Haneda Airport: Around 55 minutes by train
From Narita Airport: Around one hour, 50 minutes by train
From Shinjuku Station: Take the JR Yamanote Line to Shibuya and transfer to the Tokyu-Toyoko Line to Daikanyama Station. Travel time: about 20 minutes.
From Tokyo Station: Take the JR Yamanote Line to Shibuya, and transfer to the Tokyu-Toyoko Line to Daikanyama Station. Travel time: about 35 minutes.
Cool brunches, city picnics and shops for modern living
Since you're on holiday, you don't have to wait till Sunday to enjoy a laidback brunch. Fill up your shopping basket with fresh homemade bread and treats from the well-stocked deli of Hillside Pantry and secure a seat on the terrace. If you'd prefer to picnic, grab something from the pantry or the 17dixsept shopping mall—part of Daikanyama Station—and head up to Saigoyama, a nearby hilltop park boasting views across the city. Ultra-stylish DAIKANYAMA TSUTAYA BOOKS (T-SITE) has terrace cafes, galleries and DAIKANYAMA TSUTAYA BOOKS as well as many modern lifestyle stores, all set within airy spaces filled with greenery. Besides, drop by the wooden cottage-style Log Road Daikanyama and browse the American lifestyle shops Fred Segal. Raise a glass to a successful shopping trip with a few craft beers from the taps of Spring Valley Brewery Tokyo.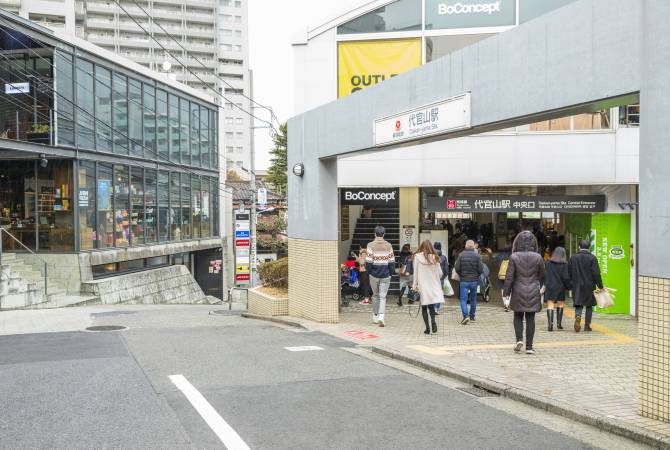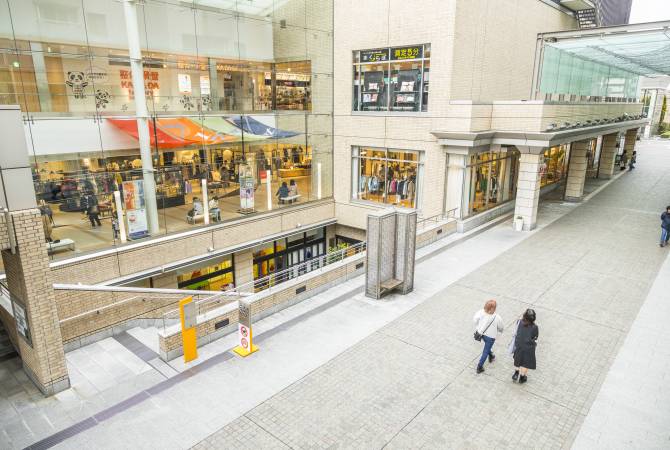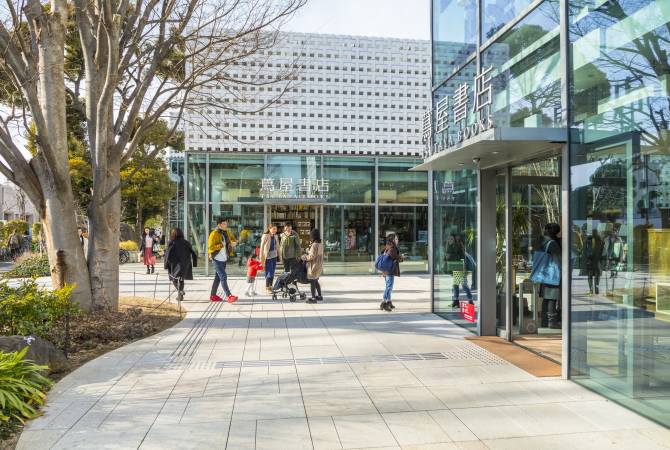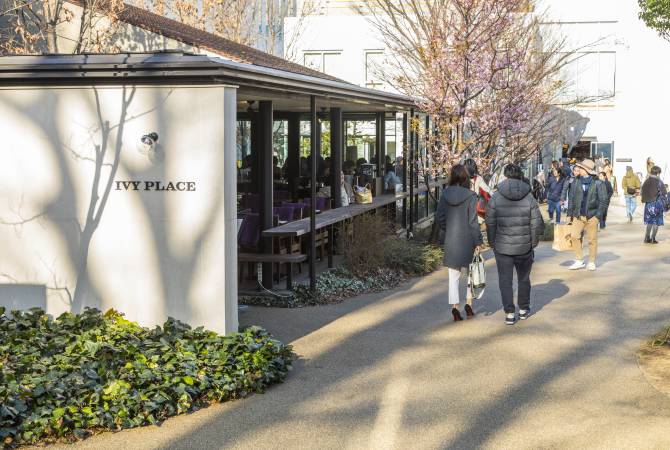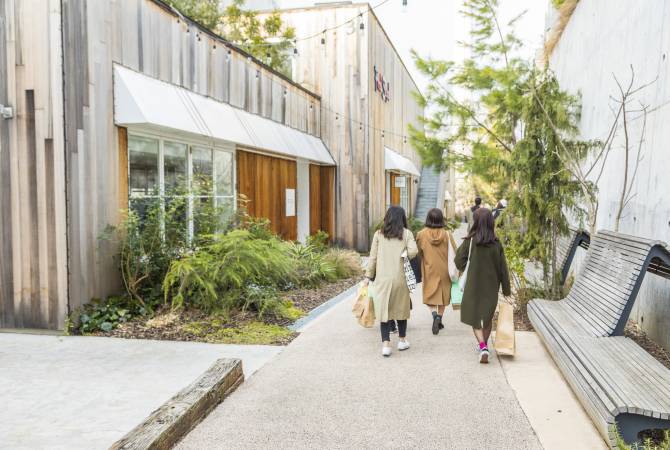 Browse backstreet boutiques
If you're looking to do some seriously sophisticated shopping, dive into Daikanyama's rabbit warren of narrow backstreets lined with small and very exclusive boutiques. Housed in an old warehouse, the clothes racks of Okura are lined with traditionally dyed indigo clothes and accessories. Quirky Hollywood Ranch Market is stuffed with select items of clothing and accessories, and Via Bus Stop Museum and Lift offer up a tastefully selection of contemporary European fashion. Drop by Maison Kitsune and Onitsuka Tiger, too, and consider adding some serious style to your wardrobe.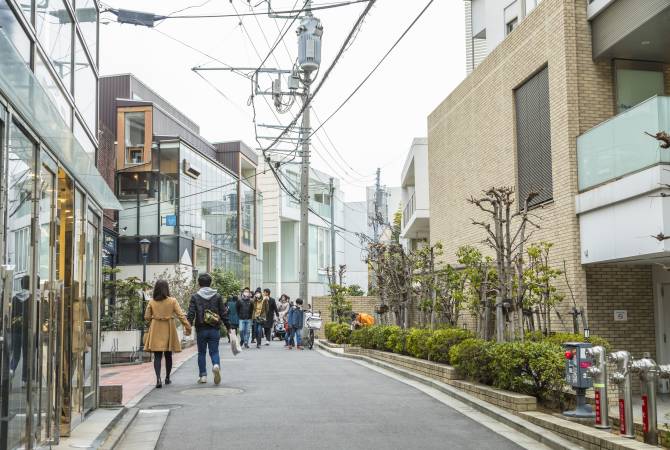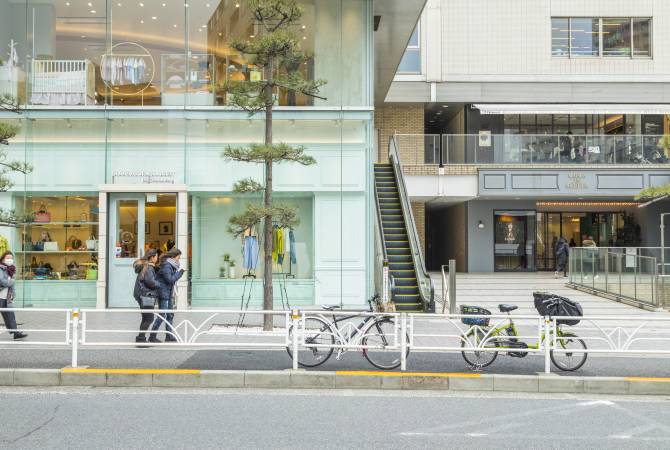 Strolling the streets
While it's an uber-hip urban area beloved by models and celebrities, Daikanyama can also offer up some unexpected traditional spots and areas of seasonal beauty. If the sun is shining, put on your walking shoes and hit the streets. Just behind Hillside Terrace sits Kyu Asakura House. All are welcome to enter this century-old home of a wealthy landowner that is now a national property. Spend time exploring the interior or venture out into the immaculately kept gardens. The hilltop park of Saigoyama is a great place to take in city views, especially during the spring when the cherry blossoms burst into bloom. Head right to the top for a view of the Meguro River and Daikanyama's equally cool neighbor, Nakameguro.