Meet Tokyo's lively grannies
This friendly town in Tokyo's north is often dubbed "Harajuku for Grandmas", for its bustling shopping streets favored by the over-60 crowd. It's a great place to connect with locals and soak up Tokyo's downtown atmosphere of old. Of course, you don't have to be a grandma to enjoy the traditional snacks like sweet and salty shiodaifuku or peruse the traditional crafts for sale. Don't forget to buy some lucky red underwear and visit Kouganji Temple to heal what ails you.
How to Get There
From Haneda Airport: 55 minutes by train.
From Narita Airport: One hour 20 minutes by train.
From Shinjuku: Take the JR Yamanote Line for Sugamo Station. (Travel time: 20 minutes)
From Tokyo: Take the JR Yamanote Line for Sugamo Station. (Travel time: 25 minutes)
Access the area from Sugamo Station on the JR Yamanote Line or the Mita Line.
Paint the town red
Jizo-dori Shopping Street is the heart of the action in Sugamo. Lined with retro shops and street vendors selling crafts, snacks and souvenirs at low prices, cheerful shopkeepers call out to customers and offer food samples. The Toden Arakawa tram passes through, adding to the bygone feeling. Red is a color of luck and longevity in Japan, making it popular for babies and seniors; turning 60 is a chance to start over like a baby—and the traditional birthday gift is red clothing. Maruji is a famous purveyor of red underwear, along with T-shirts, scarves and socks, so you can get a little extra color and luck.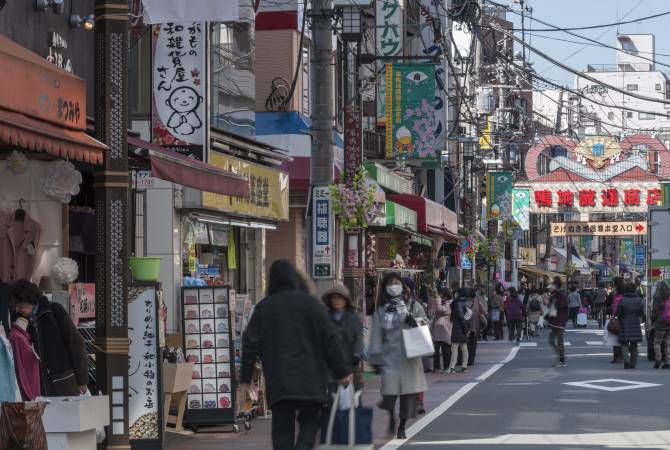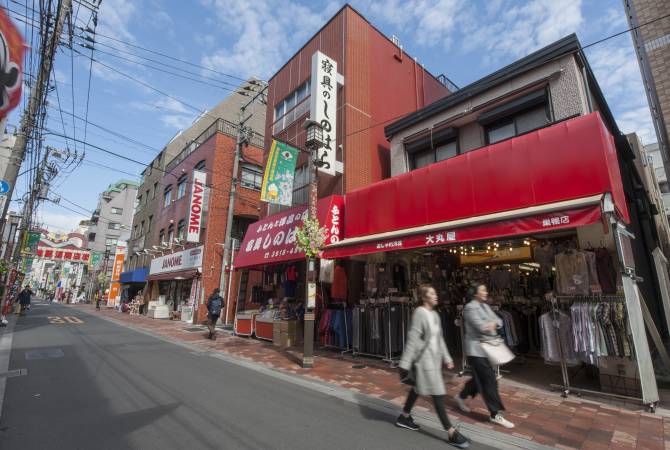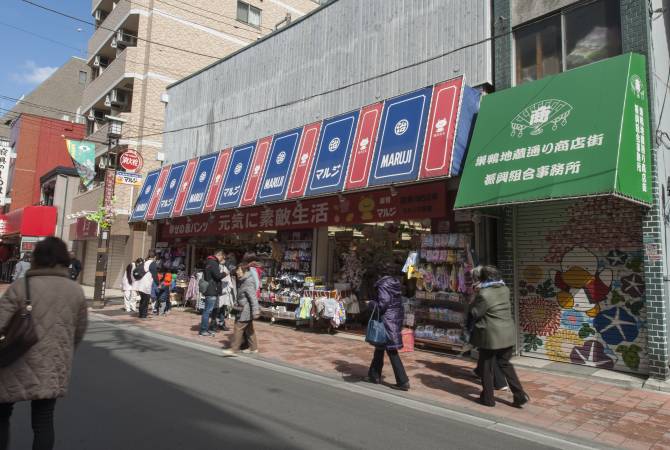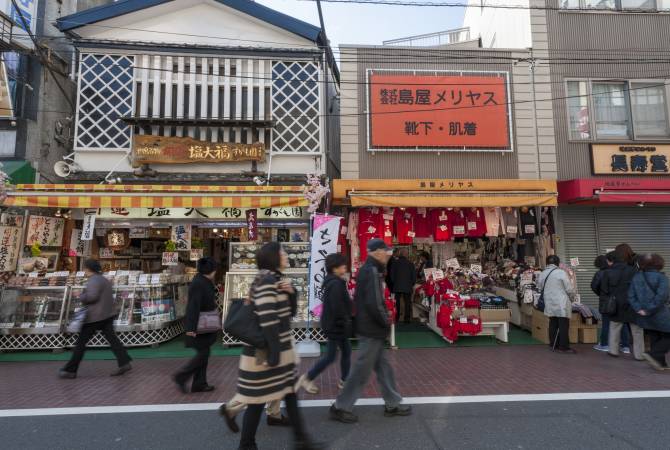 Busy temples and serene gardens
Around the center of Jizo-dori Shopping Street, Kouganji Temple was founded in 1596 and renowned for the powerful "Togenuki Jizo" statue. It is said a samurai's wife was cured of illness miraculously. Elderly visitors flock to wash the Arai Kannon statue in front of the temple, in hopes of healing their own ailments. For a quieter form of healing, visit the beautiful Rikugien Gardens in nearby Komagome. Built around 1700, the gardens reproduce 88 scenes from famous poems. Take time to stroll around the man-made lake, traversed by wooden bridges and dotted with teahouses. In spring and autumn, the gardens are illuminated at night to make the most of the seasonal colors.