In order to prevent the spread of coronavirus (COVID-19), various facilities around Tokyo may change their operating days or hours. In addition, some events may be canceled or postponed. Please check official facility or event websites for the latest updates and information.
A elegant fusion of Asian and European architecture
This striking building in the Tsukiji area of Tokyo—close to Ginza—is a far cry from any other Buddhist temple you may find in Japan. Its architecture is a curious amalgam of influences, though the elaborate stone facade most noticeably evokes the traditional shapes and motifs of ancient Buddhist monuments in mainland Asia. For this, the Japanese government has designated the temple an Important Cultural Property.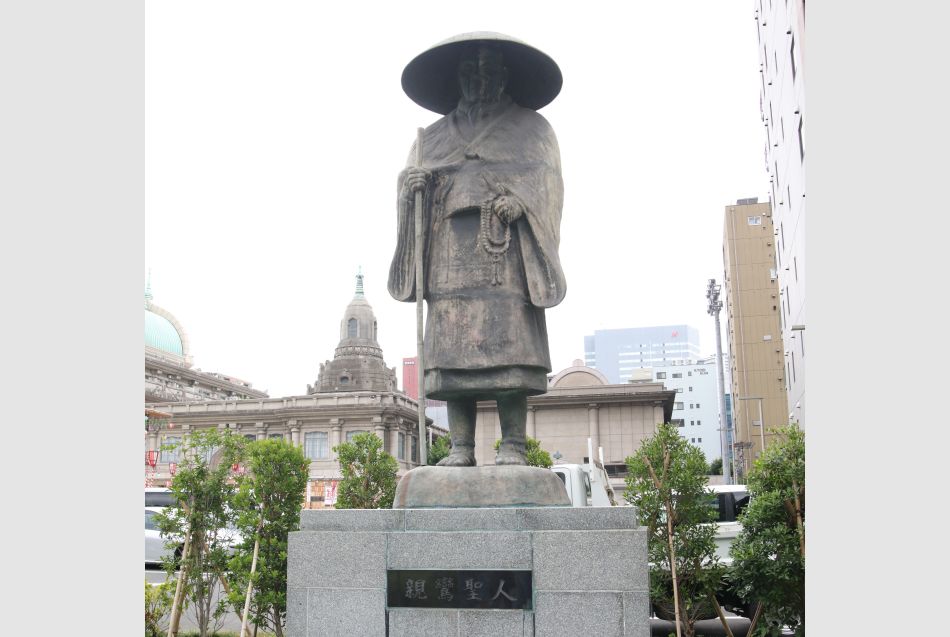 Tips
Admire the intricate details of the exterior and interior of this popular site of worship
Time your visit for morning prayers or monthly performances by local musicians
The thoroughly modern appearance of Tsukiji Honganji Temple defies its long history as a Jodo Shinshu Buddhist temple founded in the early 17th century. The original, a wooden structure more akin to traditional Japanese temples, was not here but in the Asakusa area. After two of Tokyo's most devastating fires razed it to the ground, a visionary Tokyo Imperial University (present-day University of Tokyo) architect undertook the task of its reconstruction in the 1930s.



Take the time to admire the impressive exterior of lotus motifs, minarets, and columns, which take inspiration from South East Asian, European, and Islamic cultures. The multicultural spirit of the temple today extends beyond its architecture, engaging with foreign visitors and religious leaders from other faiths.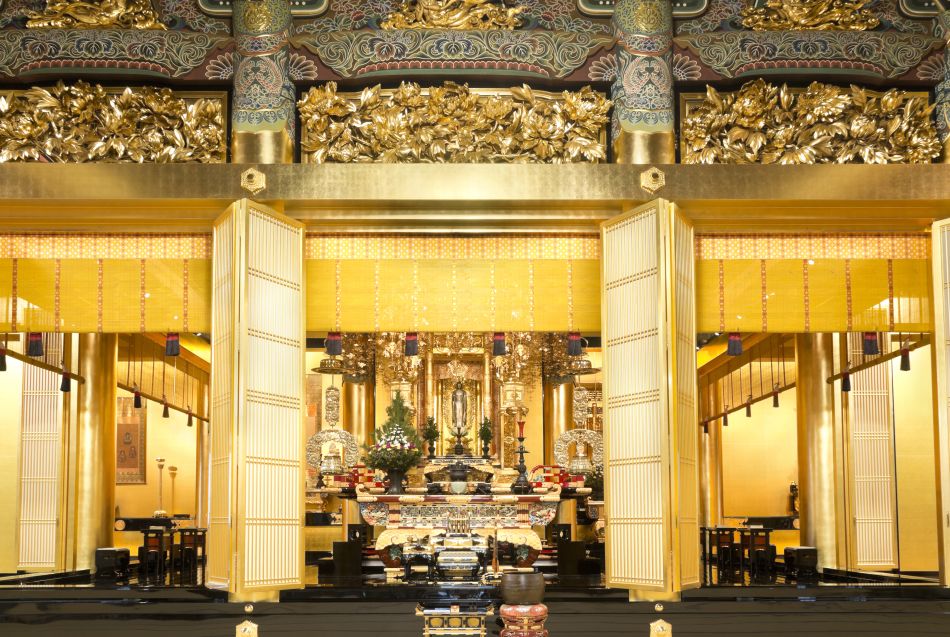 Step into the main hall and, in addition to a statue of Amitabha Buddha, you will find two elements traditionally associated with Christian churches: a stained glass window with lotus motifs, and also a pipe organ, acquired from Germany during the Soviet era.



After taking in the beauty of this unique site, you may like to stop for refreshments at the on-site cafe. If you are in the area for the fish market in the very early hours of the morning, you may be able to sit in on the first prayers of the day. The temple also publishes the schedule for its free monthly lunchtime concerts on its website.