Best things to do in Tokyo in 2020
A vast metropolis that is home to nearly 14 million people, there is no shortage of activities in Tokyo. With high-end retail and quirky fashion, Michelin-star dining and hidden cafes, modern skyscrapers and tiny shrines, the city is a place of contrasts.

To make the most of your trip, take a look through our guide which includes some of the best things to do for first timers.
Who's going?
Things to do in Tokyo with Kids
Tokyo is a very kid-friendly city. Ueno Park makes for a great day out – not only can you stroll around the beautiful lake (see if you can spot some turtles or carp!), but the park also offers many family activities. Stop by Ueno Zoo and say hello to its famous giant pandas. Or visit the National Museum of Nature and Science, which has exhibits on space, dinosaurs, and the Japanese ecosystem. There are many kid-friendly displays! Head to Odaiba for the Museum of Emerging Science and Innovation, or Miraikan - The National Museum of Emerging Science and Innovation. Through exhibits, demonstrations and more, it showcases cutting-edge scientific knowledge about everything from robots to our own existence. It offers fun for all age ranges. You can get a birds' eye view of the city from Tokyo Tower.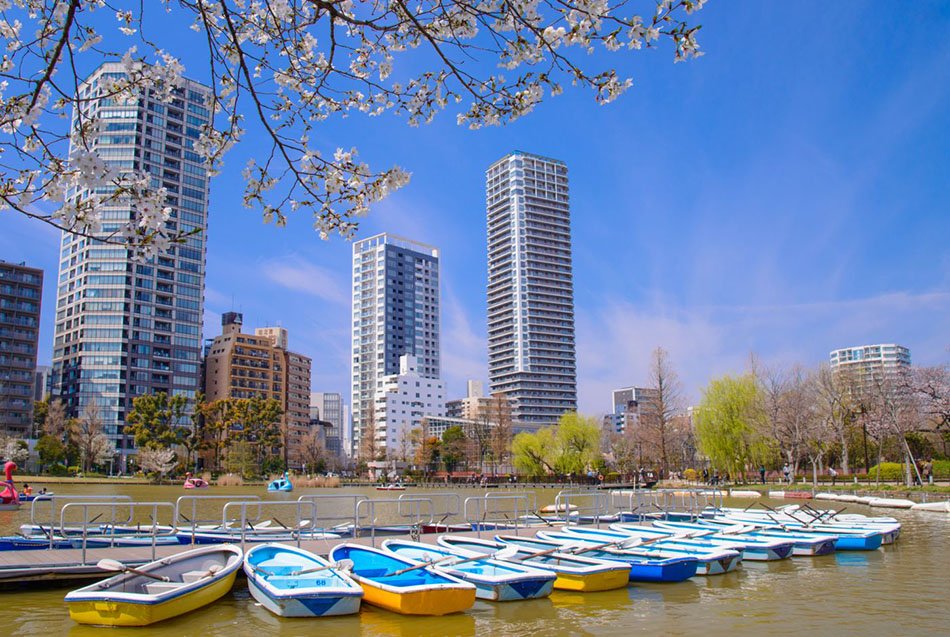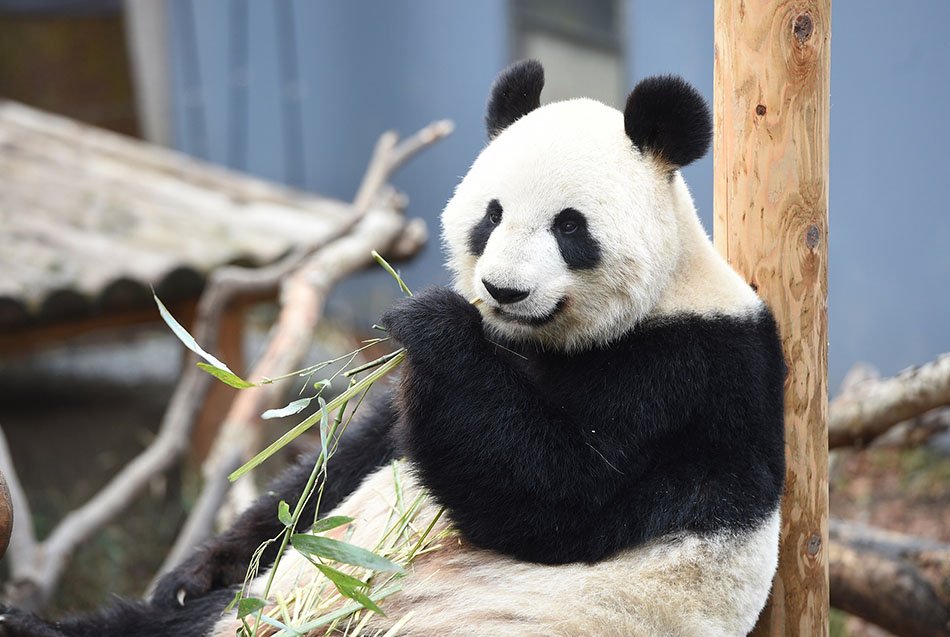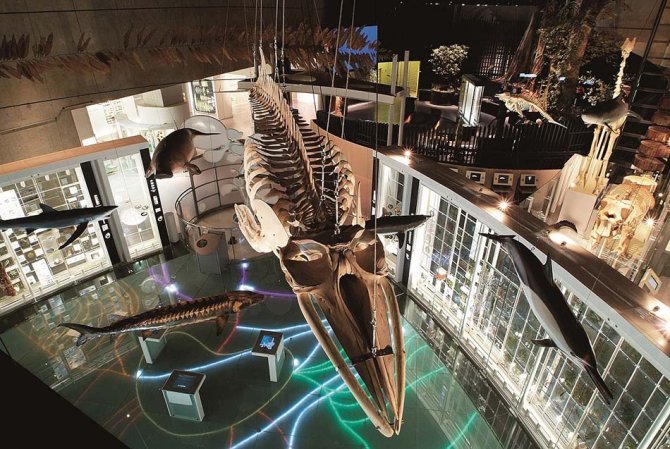 Courtesy of National Museum of Nature and Science
Things to do alone
Tokyo doesn't just have the advantage of being one of the safest cities in the world; its people are busy, so many establishments are geared to solo customers. Get your bearings with a walking tour of the city. Once you've worked up an appetite, you'll find a range of options with many restaurants offering counter seats perfect for those dining alone. Ramen is a cheap option, with chain store Ichiran famous for its solo dining booths. Also check out conveyor belt sushi and eat to your heart's content as delicious dishes whizz by. After lunch, hit up some of the shopping areas like Shibuya, Shinjuku or Ginza.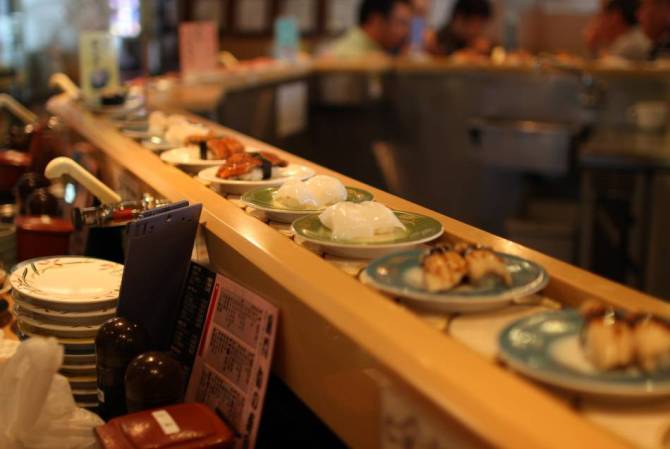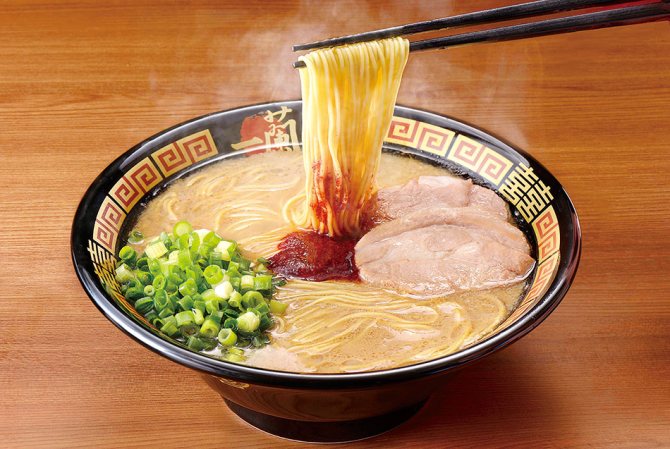 Traveling with friends
Some things are just more fun with friends. Stroll the beautiful Shinjuku Gyoen National Garden or Hama-rikyu Gardens. Japanese cuisine is world famous so try your hand at learning to make some dishes by taking a cooking class! Any evening with a group of friends must involve a visit to an izakaya, a Japanese-style pub with small dishes shared by the whole table, followed by karaoke.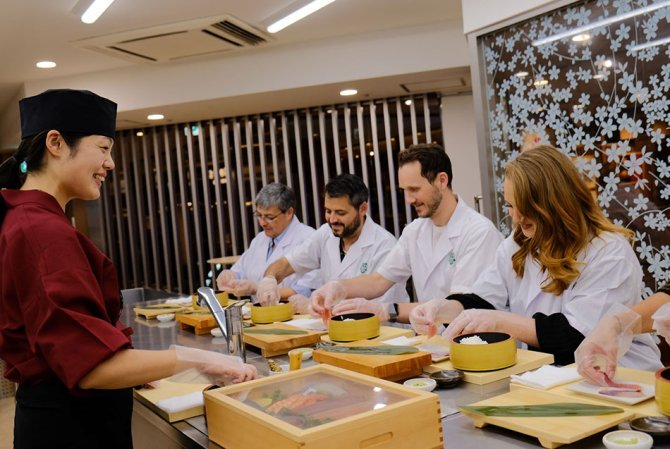 Courtesy of Tokyo Sushi Academy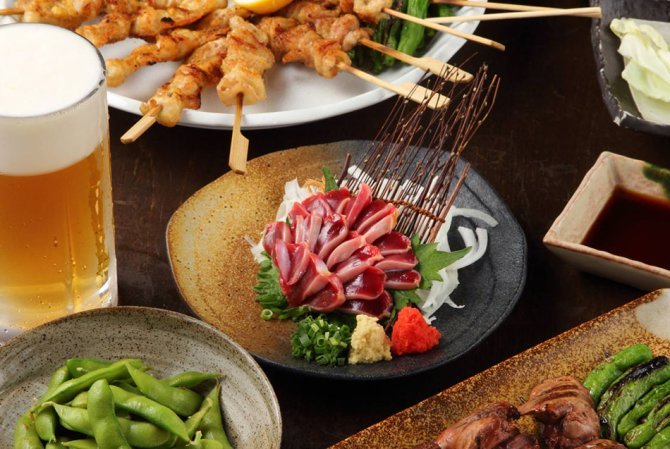 Tokyo for couples
A popular spot for couples is Odaiba. Stroll the waterfront with great views over the bay and Rainbow Bridge. Reserve a ticket and head to teamLab Borderless, a stunning digital art experience, where the projections change by the season. Finish the day overlooking the stunning night scenery at one of the city's high-rise bars.
For more, check out our Tokyo at Night guide.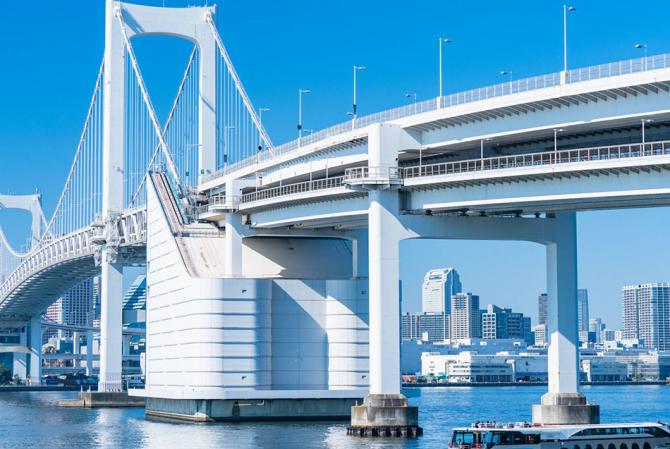 teamLab, Exhibition view, MORI Building DIGITAL ART MUSEUM: teamLab Borderless, 2018, Odaiba, Tokyo © teamLab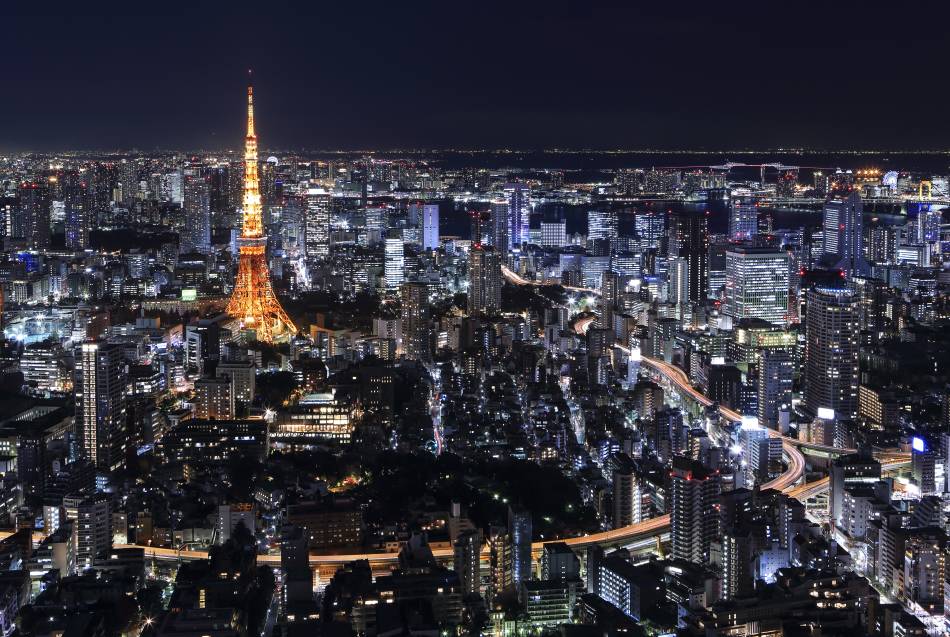 Tokyo itineraries
Tokyo in 3 days
Day 1: Shibuya, Harajuku, Shinjuku

Begin in Shibuya, watching the crowds at the Shibuya Scramble Crossing before exploring the shops. A 20-minute walk takes you to Yoyogi Park, one of Tokyo's best green spaces for enjoying the outdoors and next to the popular shrine Meiji Jingu. Check out teenage fashion and vintage stores in Harajuku before wrapping up in Shinjuku for a slice of Tokyo's nightlife.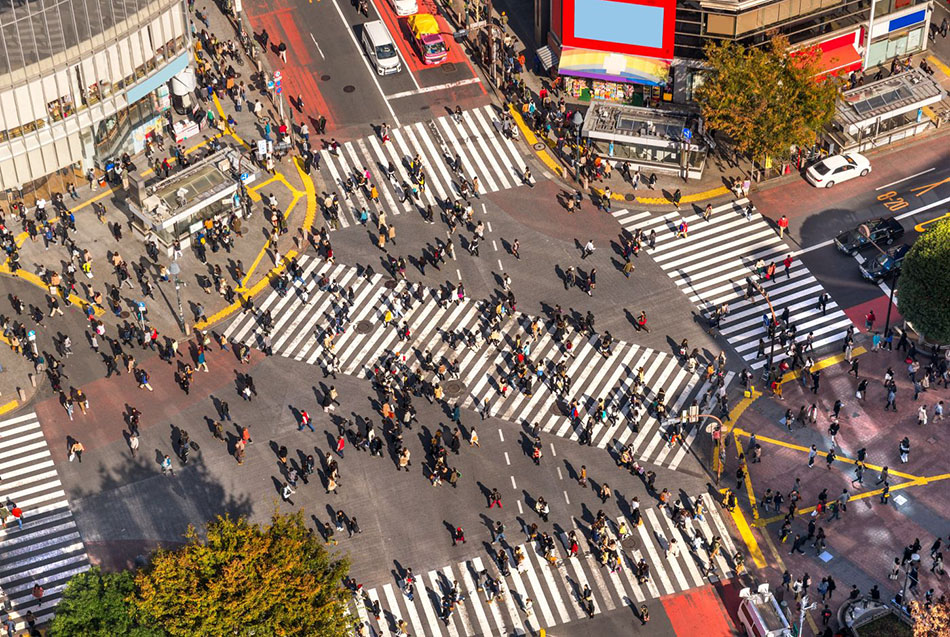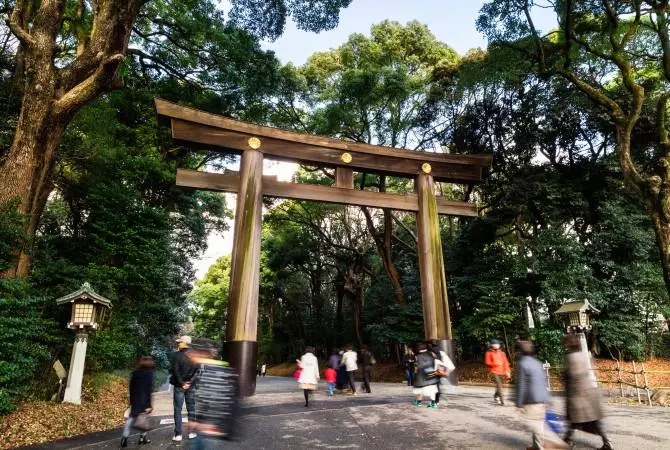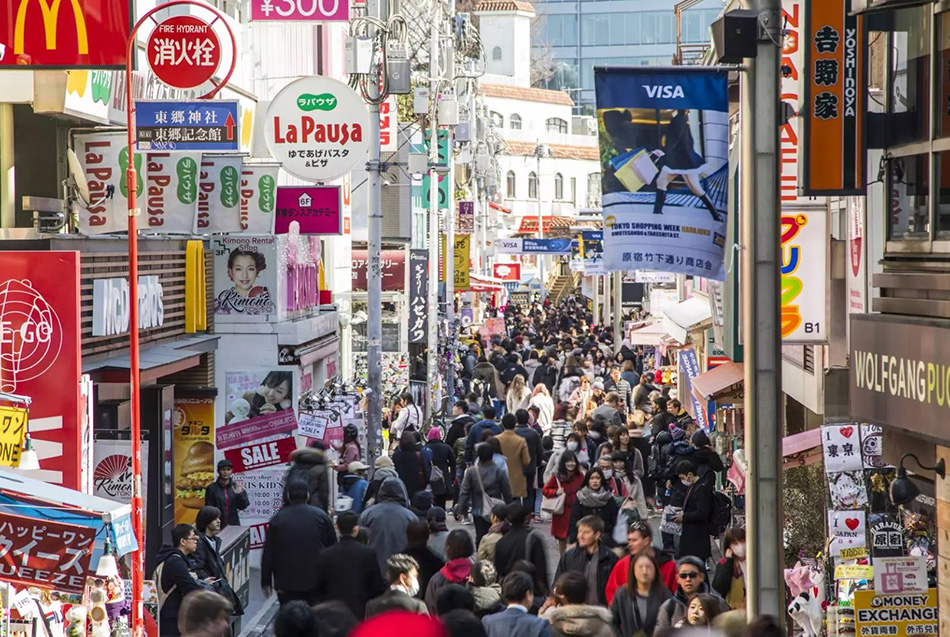 Day 2: Ueno & Akihabara

Head to Ueno Park, which houses many museums, including the Tokyo National Museum, which has a great selection of art and artefacts. Explore some of the downtown streets, and don't miss the bustling Ameyoko, a market-like street full of cheap goods and street food. Strolling further south will take you to Akihabara, famed for its electronics stores and otaku culture, so it's a must-see for manga and anime fans. The area also has many maid cafes, where waitresses in cosplay will serve you like you're the master or mistress of the manor.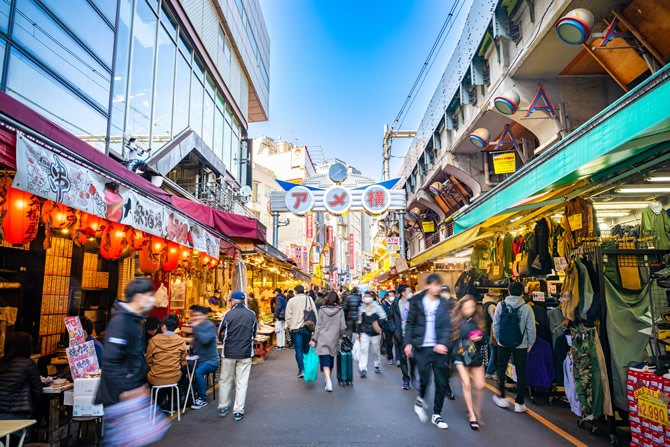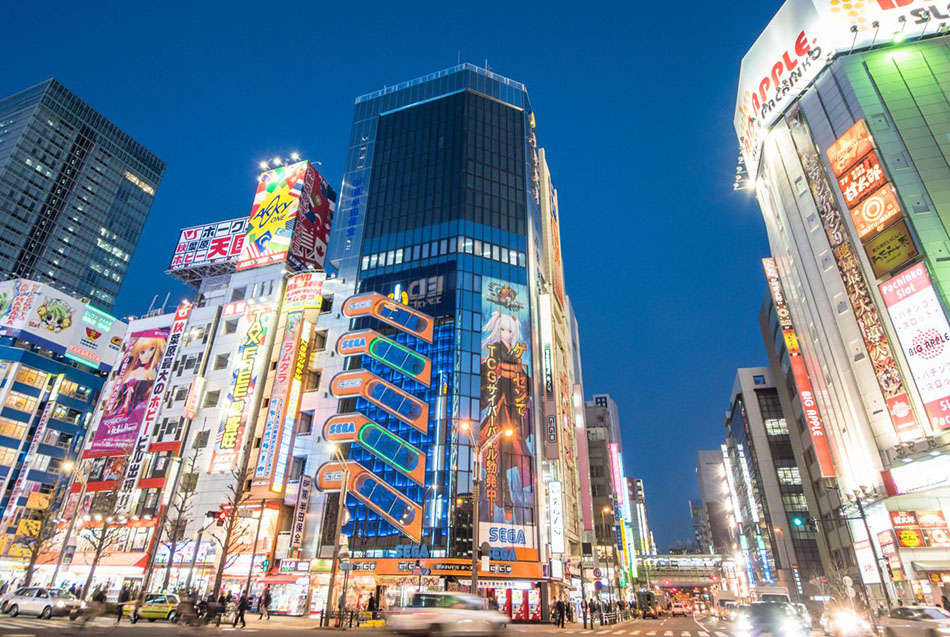 Day 3: Asakusa, Tokyo Station area, Ginza

Begin the day in Asakusa and visit the impressive Sensoji Temple. From here, it is short trip to TOKYO SKYTREE for great views of the city. Alternatively, head over to the Tokyo Station, where high-rise department stores and offices stand tall next to the grounds of the Imperial Palace, which provide a good green space for a change of pace. Then move on to Ginza, one of Tokyo's retail meccas for all the large brands. To end the day, visit Yurakucho and pop into one of the many small izakaya bars or yakitori (grilled chicken) stores under the archways for a taste of old-school Tokyo and its drinking culture.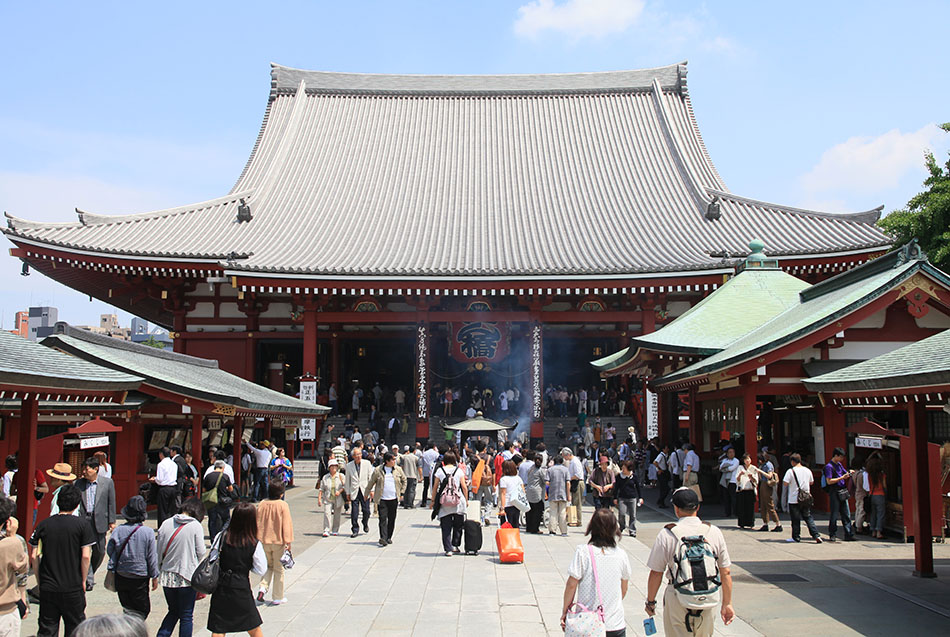 © Sensoji Temple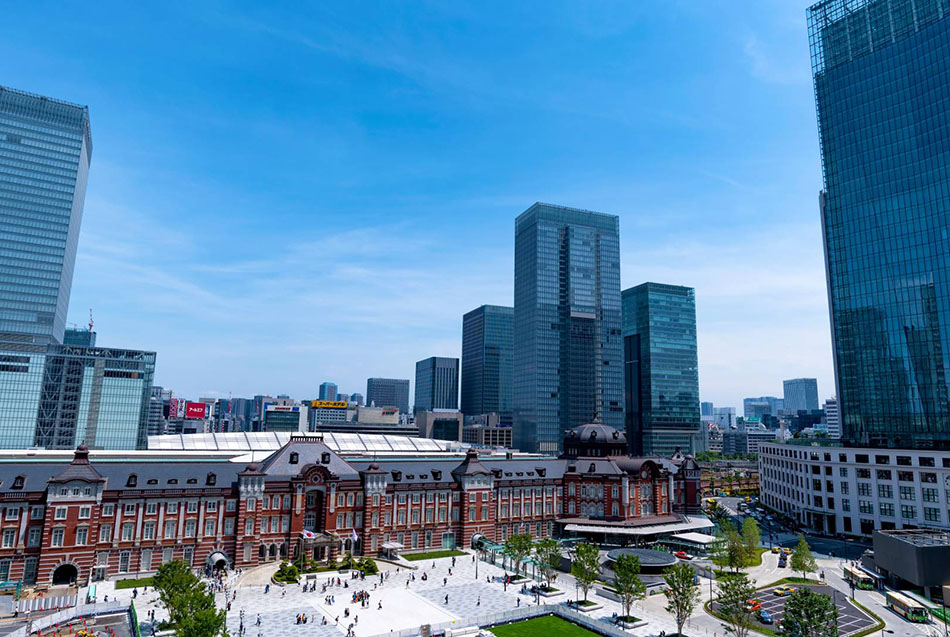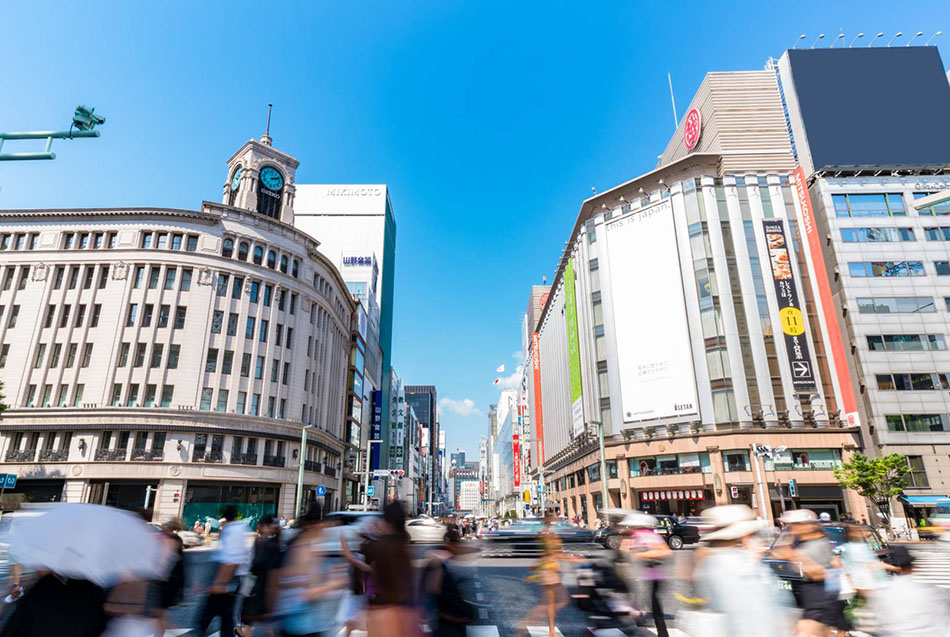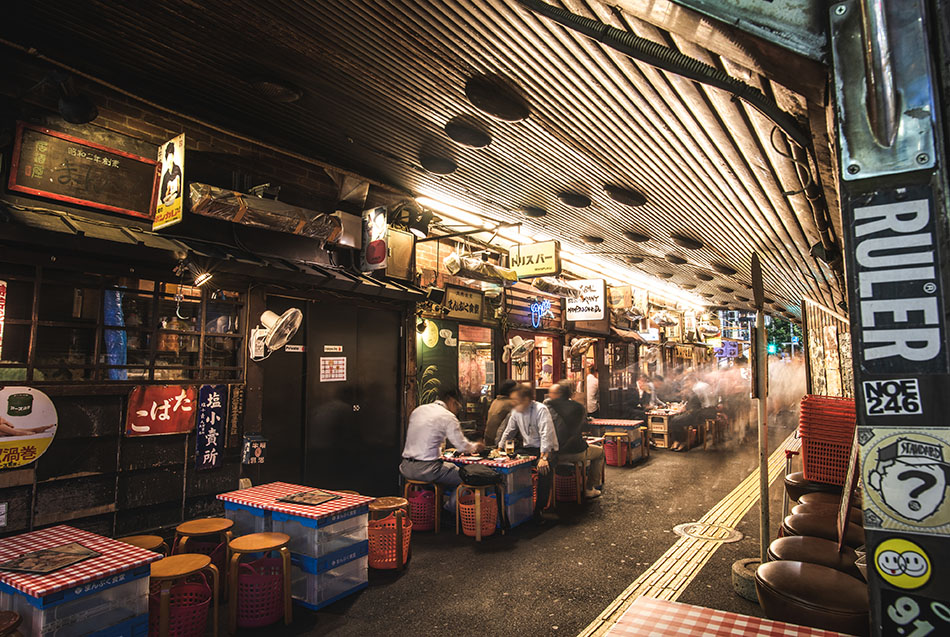 For Tokyo in 1 or 2 days, choose your adventure from the 3-day itinerary above. Are you a history buff or an anime addict? Tokyo has something for everyone.
Tokyo in 4 days and 5 days
If you have more than 3 days in Tokyo, it's a chance to dive into the city's retail and art scene. Begin by perusing the stores and architecture around Aoyama and Omotesando. Pop into Nezu Museum to stroll the beautiful garden or admire it from the café, designed by Tokyo Olympic stadium architect Kengo Kuma. Then, make your way to Tokyo Midtown for shopping and a spot of lunch. Then, continue on to Roppongi Hills which offers a mix of retail and entertainment. The Tokyo City View is well worth a visit and offers a great view of the city.

With 5 days, venture out to the surrounding areas, such as Mt. Takao which offers many easy hiking trails. Or head into neighboring Kanagawa Prefecture to visit Kamakura, home to many shrines and temples, or the beautiful Mt. Oyama. The hot spring town of Hakone, with stunning Mt. Fuji views, is also an easy day trip.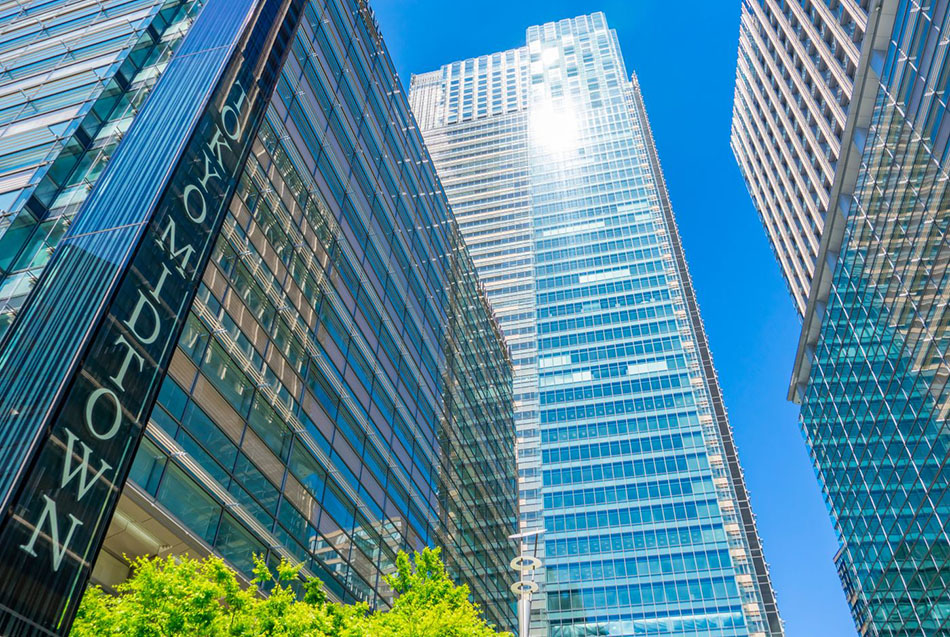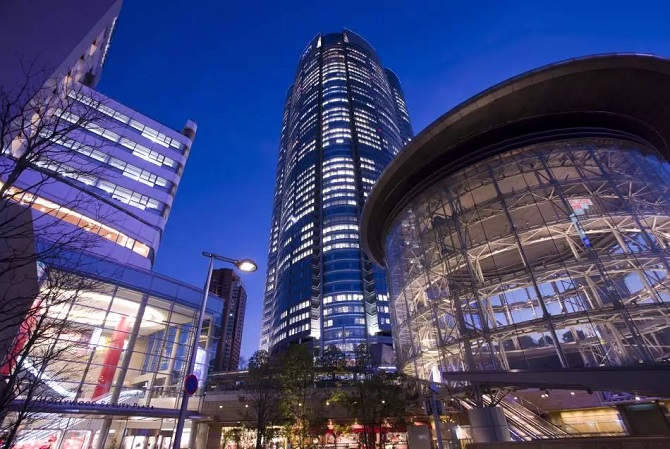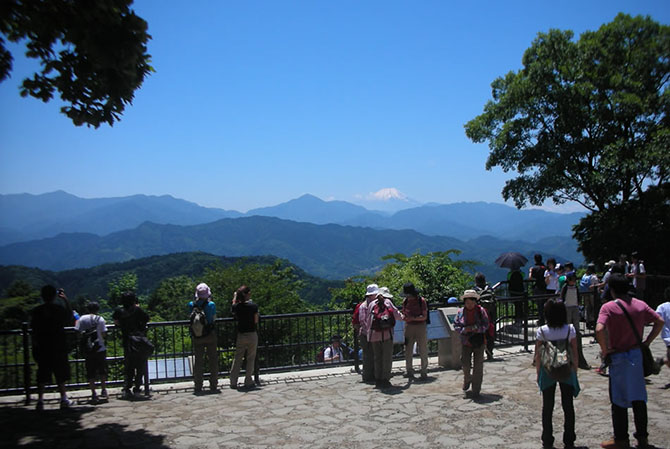 A longer stay
If you're staying in Tokyo for a while, remember there is way more to see than the city center! Hop on a boat to Tokyo's islands for an overnight stay in an exotic location! Niijima, Shikinejima, Hachijojima… there are nine in total, offering incredible nature, beautiful beaches, and surfing and other water sports. Or head inland to soak in some hot springs hidden away in the mountains, like the famous Kusatsu Onsen in Gunma Prefecture.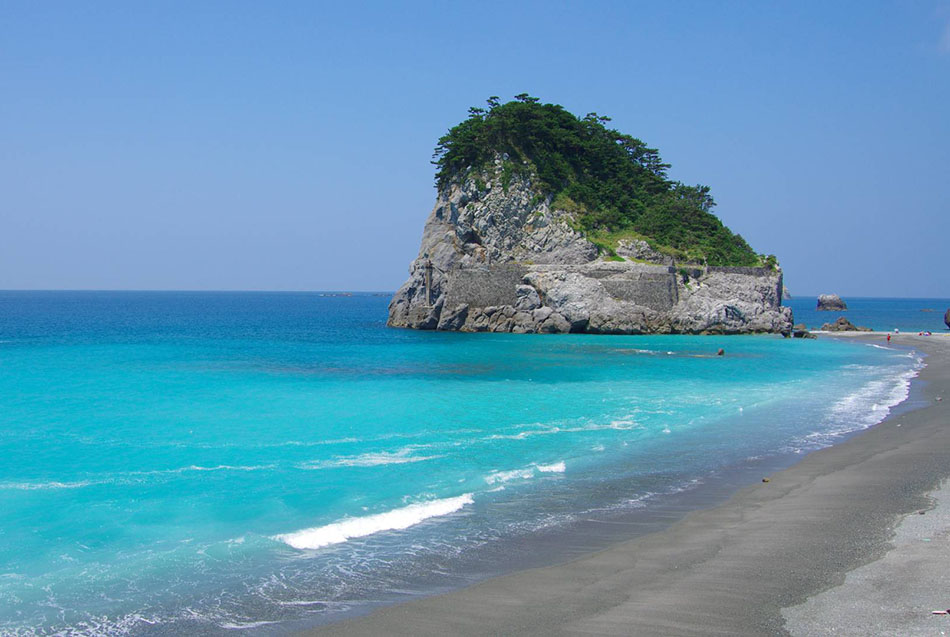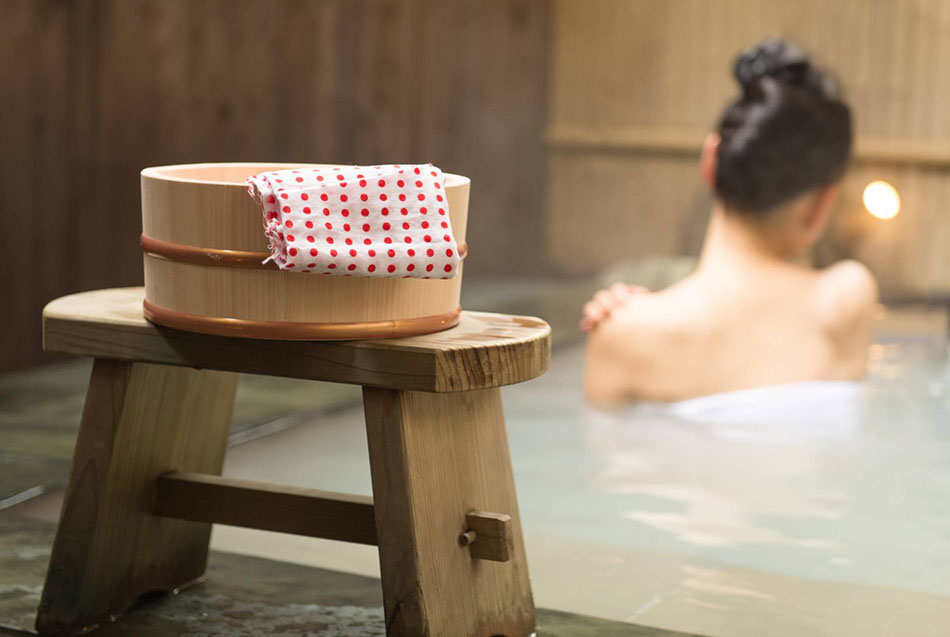 Tokyo for every season
December – marvel at the winter light displays.

January – go ice skating at one of the city's many outdoor rinks.

February – take part in bean-throwing at Setsubun Mamemaki Festival at Zojoji Temple or enjoy the plum blossom at several parks and festivals.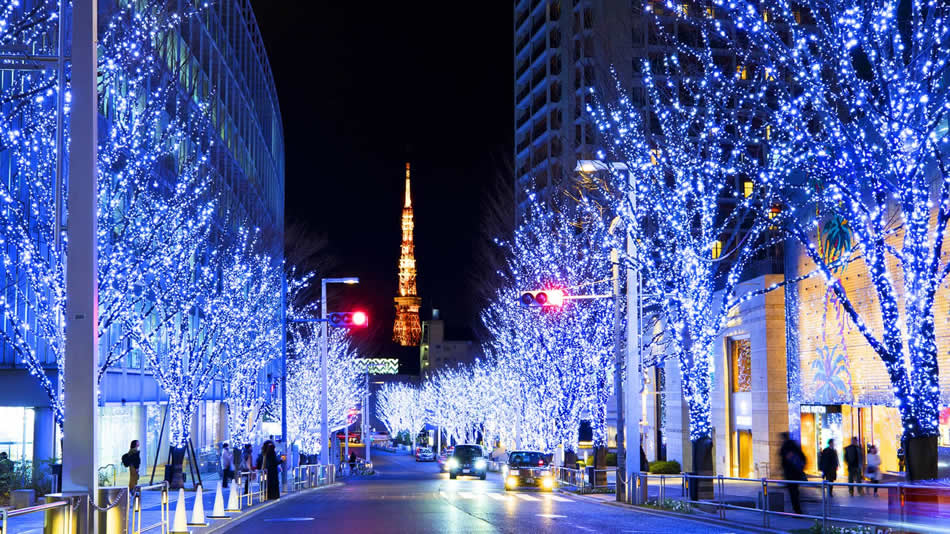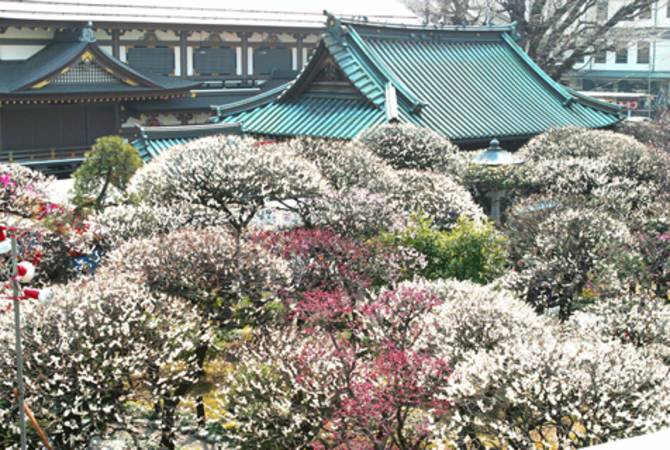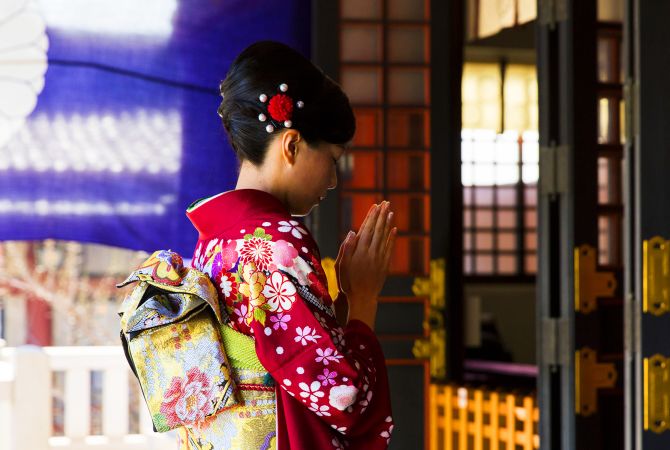 March – watch the Tokyo Marathon 2020!

April – enjoy the cherry blossoms at popular spots like Yoyogi Park or Nakameguro.

May – join in with the dancing at Sanja Matsuri, one's of Tokyo's most energetic and loudest festivals.

© TOKYO MARATHON FOUNDATION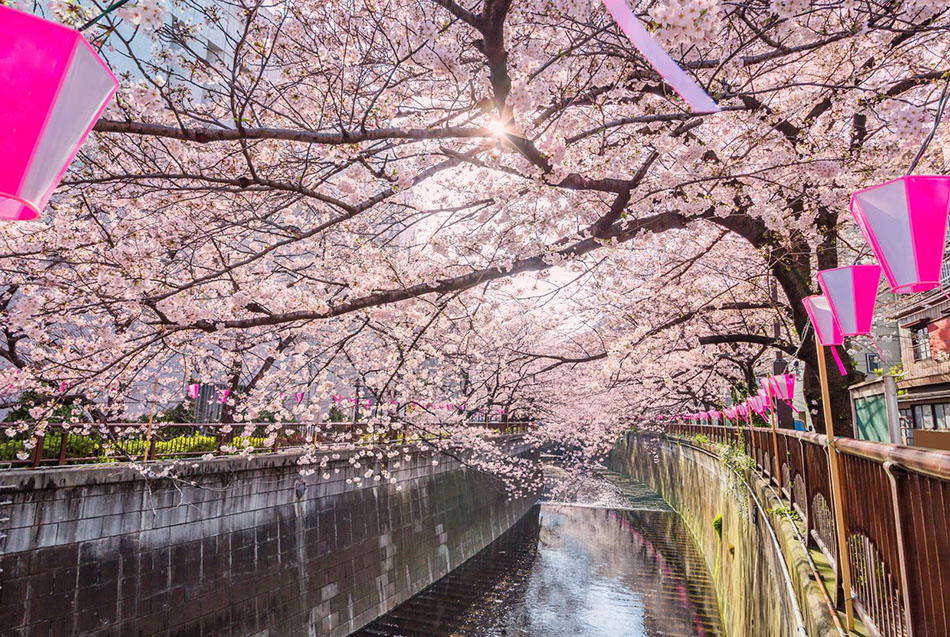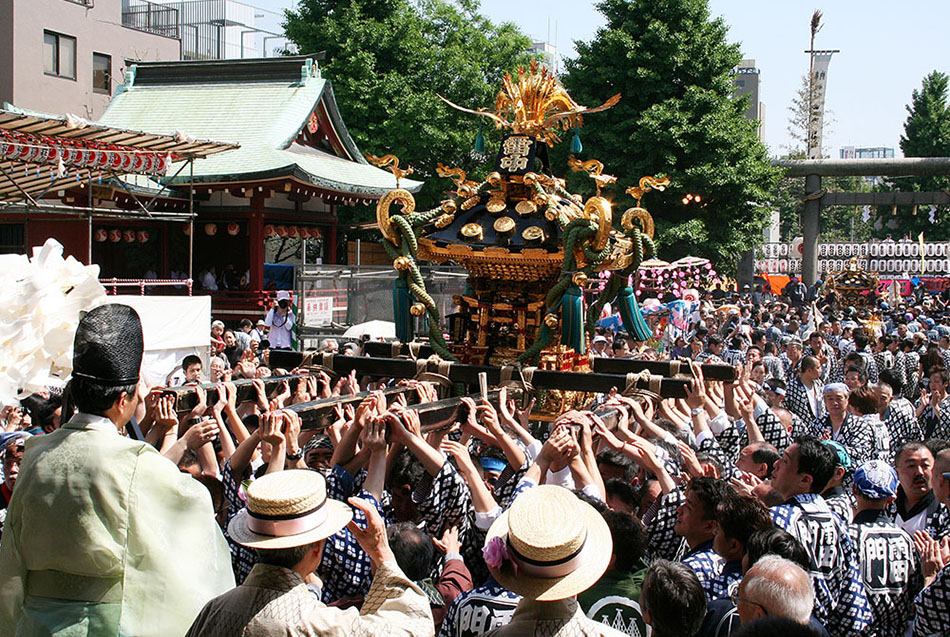 June – admire the sea of purple, pink and blue at Bunkyo hydrangea festival.

July – enjoy the summer fireworks, including the biggest firework event Sumida Fireworks Festival.

August – eat street food and enjoy performances at one of the many summer festivals or watch a Bon Odori dance.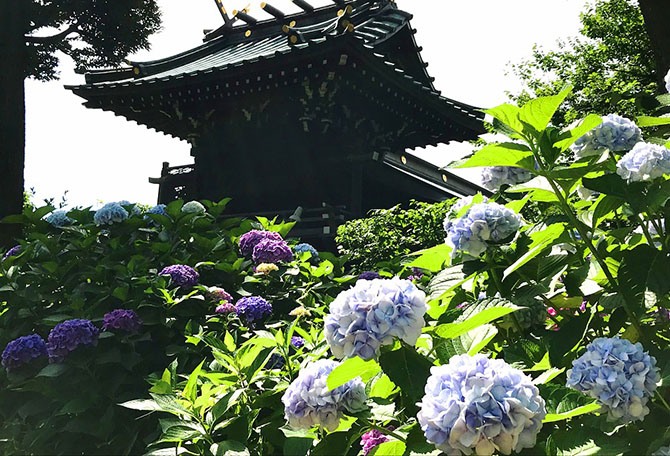 Photo: Bunkyo City Tourism Association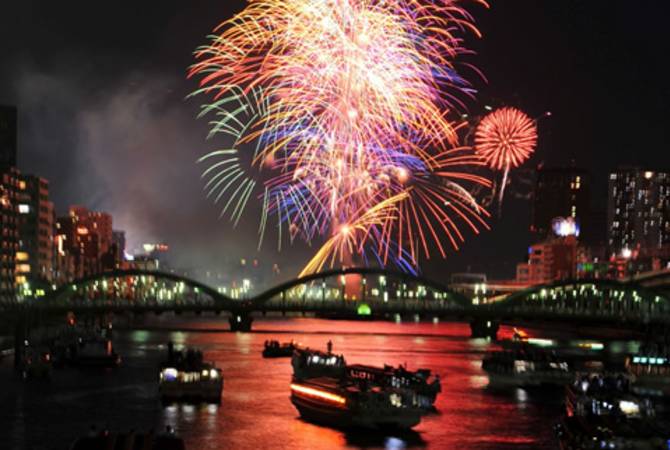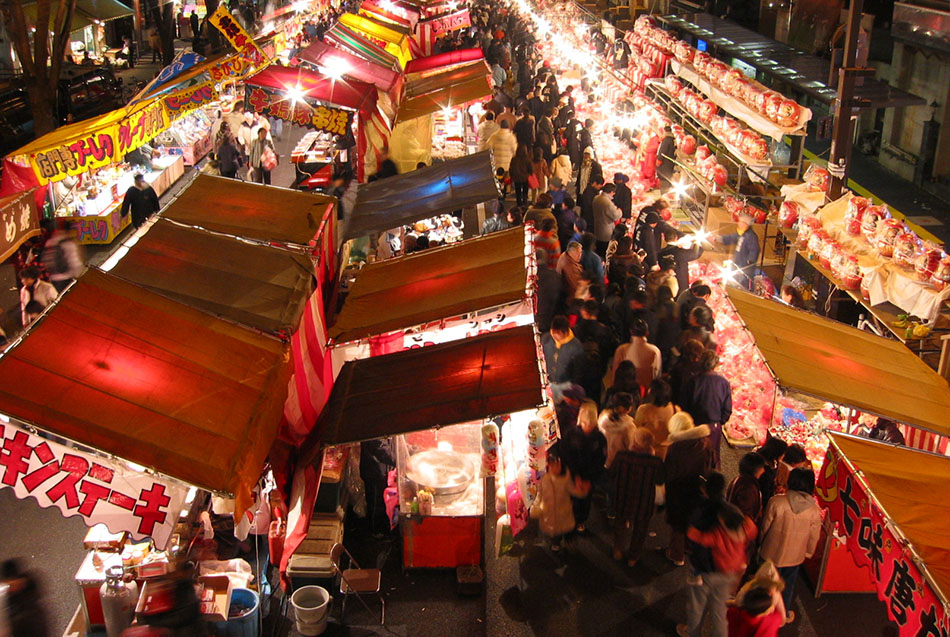 September – watch sumo wrestlers throw their weight at the third Tokyo tournament of the year at the Ryogoku Kokugikan arena.

October – enjoy the many seasonal sweets, such as pumpkin and chestnut, or join the Halloween celebrations.

November – marvel at the autumn leaves and don't miss the night-time illuminations!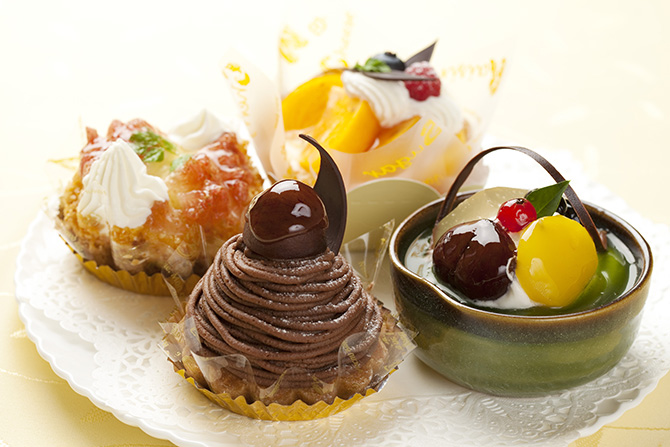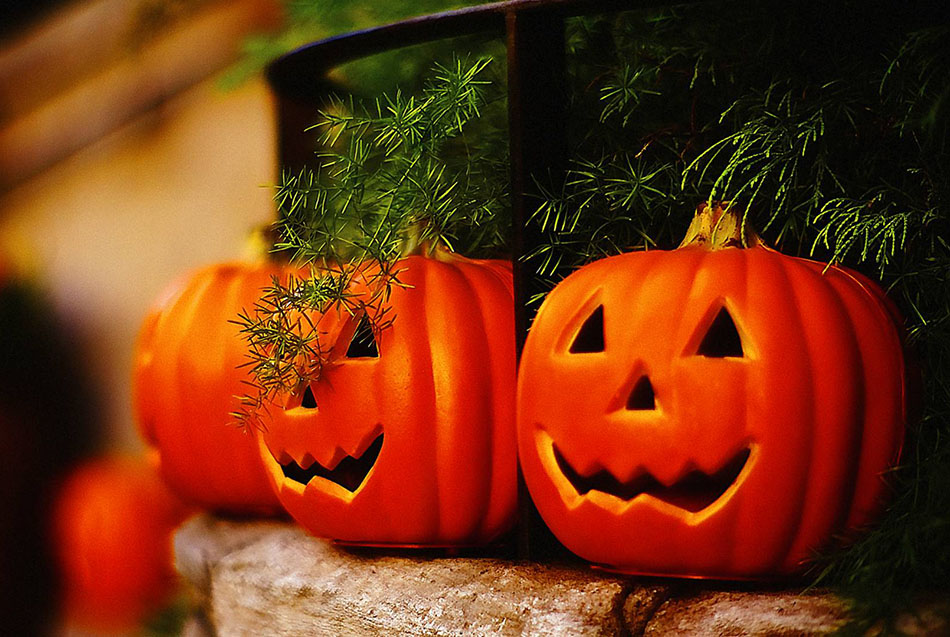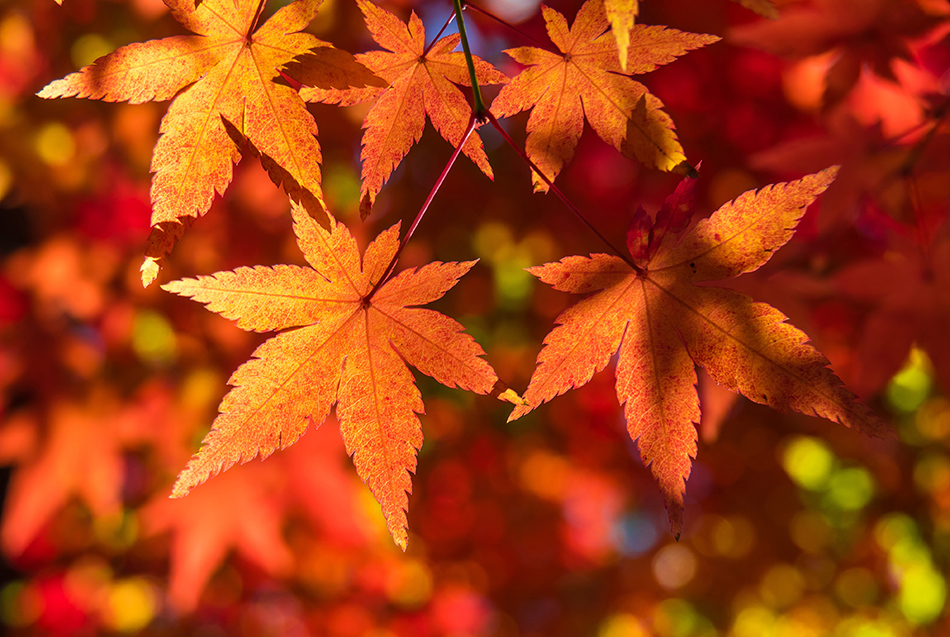 Things to do in Tokyo by district
Shinjuku

A station bursting to the seams. Venture out into a sprawling area of towering skyscrapers, wide shopping streets and countless cafes, bars and restaurants. Bathed in neon, the area of Kabukicho is a maze of hotels and spots for nighttime revelry. Or exit south for modern shopping complexes such as NEWoMan Shinjuku.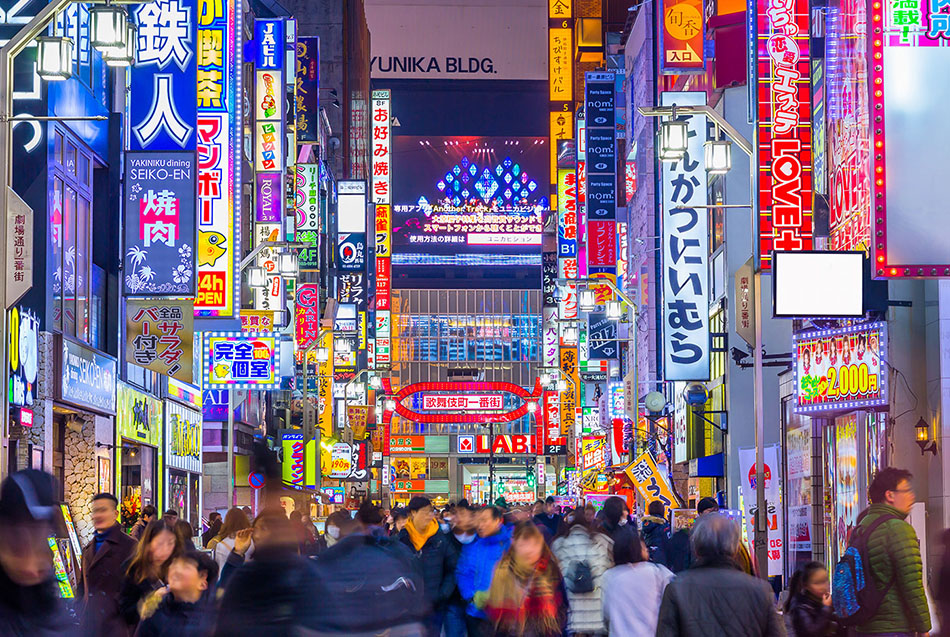 Ginza

Tradition and innovation merge in Tokyo's elegant downtown. Ginza's main street houses some of Tokyo's original department stores, while its backstreets are adventures in boutique shopping and tiny yet exquisite bistros.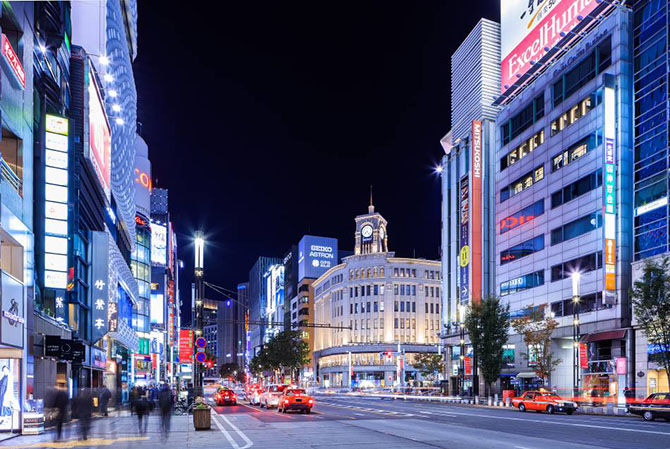 Tokyo station

Sleek shinkansen glide in and out of the station, which lies next to the skyscrapers of the Marunouchi financial district, interspersed with luxury hotels and stylish shopping boulevards. This urban hustle is set back from the Imperial Palace—an oasis of calm in the city center.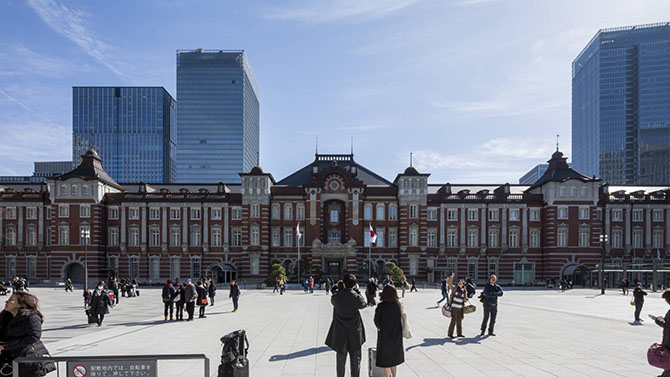 Ueno

Culturally rich, naturally vibrant and boasting a street of raucous retailers, Ueno is a cultural and recreational haven. The expansive park that sits next to the station houses many museums, a large boating pond, a shrine with a pagoda and a popular zoo. Follow the train tracks of the Yamanote Line south to experience Ameyoko— a bustling market street.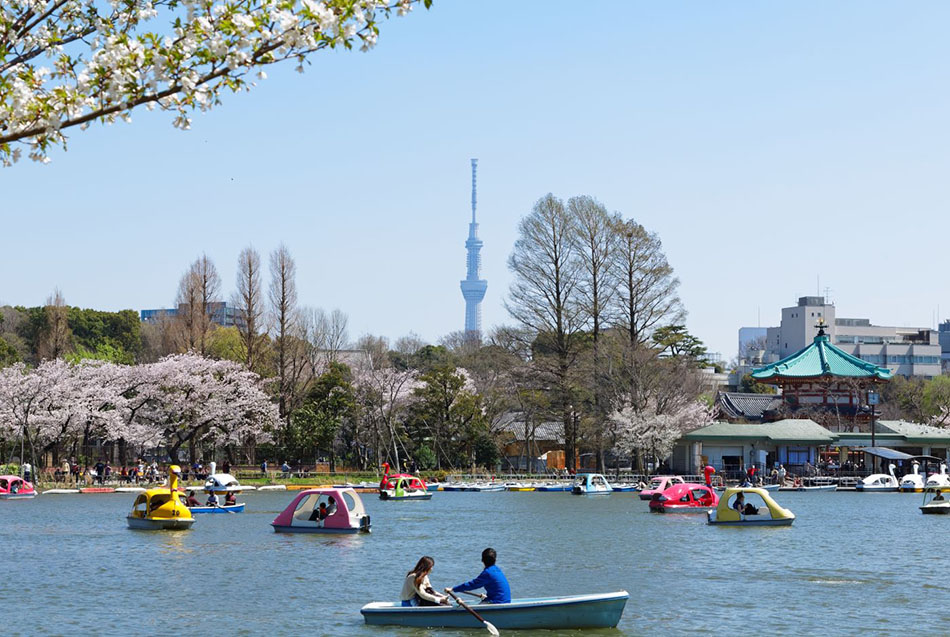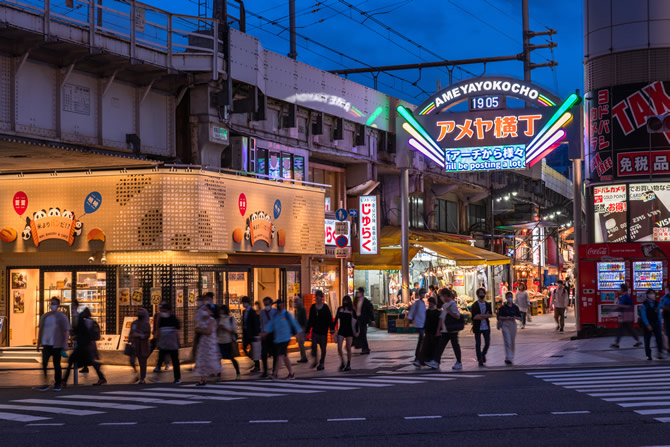 Shibuya

The frenetic center of modern Japanese culture, Shibuya's iconic crossing has become a symbol of Tokyo's dynamism. Join the crowds as they diverge off into the many streets and alleyways to shop and hangout in hip cafes, bars, and restaurants.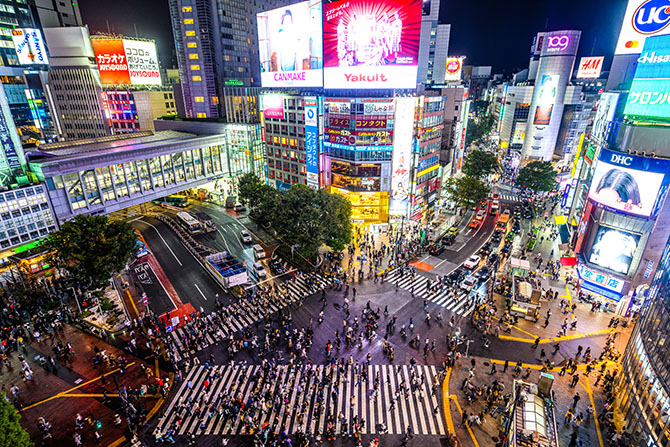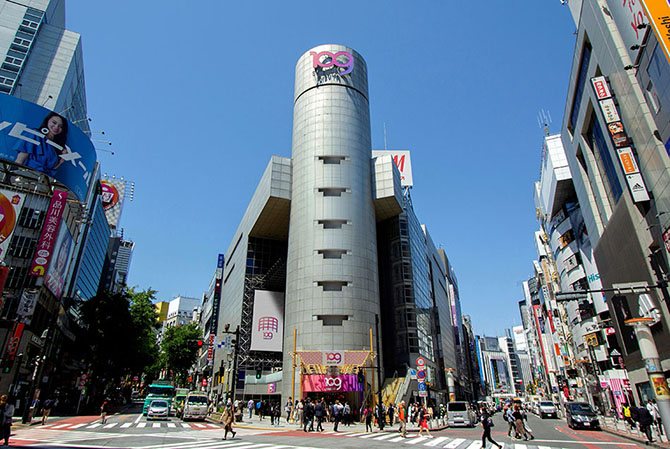 Find activities and events in Tokyo Today!
For all the best things to do today, this week or this weekend, check out our event calendar.