Main content starts here.
In order to prevent the spread of coronavirus (COVID-19), various facilities around Tokyo may change their operating days or hours. In addition, some events may be canceled or postponed. Please check official facility or event websites for the latest updates and information.
September means saying sayonara to the soaring heat of summer
Nights begin to cool and temperatures become more bearable, but these changes also see the occasional typhoon. However, many of the city's beer gardens remain open—a reminder that there's still fun to be had outdoors yet.
For insight into the city's cultural heritage, be transported back to Tokyo during the 17th century when traditionally costumed participants take to the streets of Shinagawa during the Shinagawa Shukuba-matsuri. For a similar experience explore the Nezu-jinja Shrine during its annual grand festival, the event recognized as one of the three great festivals of Edo or olden day Tokyo.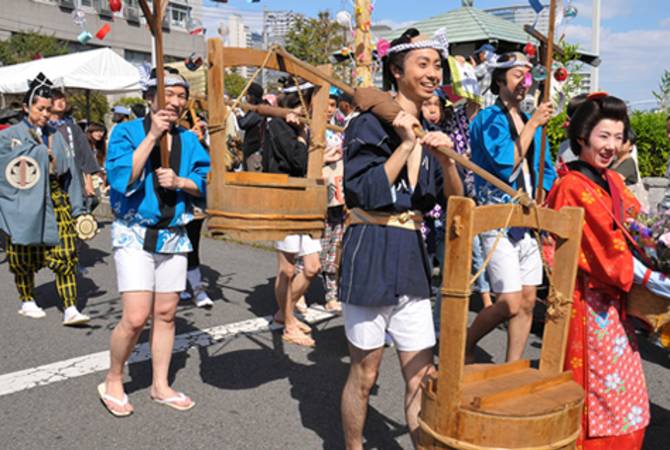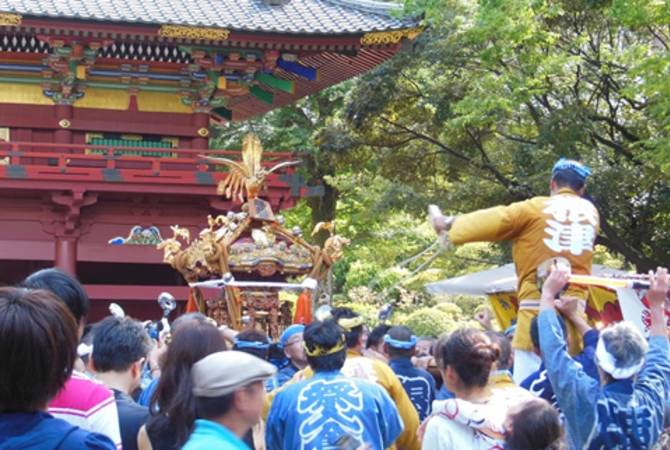 Fukuro Matsuri (Ikebukuro Festival) is a joyous affair, with people parading portable shrines, the deep timbre of taiko drums and a shishimai lion dance all contribute to the lively atmosphere.
Other festivals and events continue with a nod to the seasons. Visit Mukojima-Hyakkaen Gardens, a nationally-recognized scenic and historic spot, to see flourishing fall flowers on display. In pretty shades of pink, cosmos flowers are another autumn visitor, making a common appearance at various parks and gardens around Tokyo.