A green-hearted district of birdsong, swan boats and standing bars
The Kichijoji area often tops Tokyo's most-desirable-place-to-live list, primarily because vast and lovely Inokashira Park is just minutes away from Kichijoji Station, and Shibuya and Shinjuku are both relatively close. Head out here for a day of relaxing recreation on boats and under trees, followed by an evening of authentic Japanese food and drink as you tour the standing bars of Harmonica Yokocho Alley.
Supported By Musashino City Film Commission
Tips
Escaping to the country within the city at Inokashira Park
Getting lost in the maze of shopping streets and standing bars
A trip behind Kichijoji scenes in spots loved by locals
How to Get There
The JR Sobu and Chuo lines run to Kichijoji Station, as does the Keio-Inokashira Line. It's a 20-minute walk to the Mitaka no Mori Ghibli Museum from Kichijoji Station (15 minutes from Kichijoji's neighboring station of Mitaka).
From Haneda Airport: One hour, 20 minutes by Limousine Bus, or one hour, 10 minutes by train
From Narita Airport: Two hours by Limousine Bus, or one hour, 55 minutes by train
From Shinjuku Station: 14 minutes on the JR Chuo Line Rapid to Kichijoji Station
From Tokyo Station: 28 minutes on the JR Chuo Line Rapid to Kichijoji Station
Swan lake, shrines and sakura
A sprawling area of green grass, woodland and recreation spaces, Inokashira Park is your escape to the country within the city. At the park's center is a large boating lake, so it's easy to jump into one of the rental rowboats or swan pedal boats. Alternatively, grab a coffee from one of the cafes that surround the park and stroll the woodland paths, along the way stepping into the brilliantly red Benten Shrine. While there is plenty of space for you to stretch your legs, huge crowds gather for cherry blossom (sakura) viewing parties under the petals in early April, and views of the fiery autumn leaves in November. Not just a place for Tokyo residents to relax, the park is home to a vast flock of wild birds, so you'll find the trees alive with the sounds of birdsong, while hoots, honks, squeaks and growls can be heard from Inokashira Park Zoo on the west side of the park.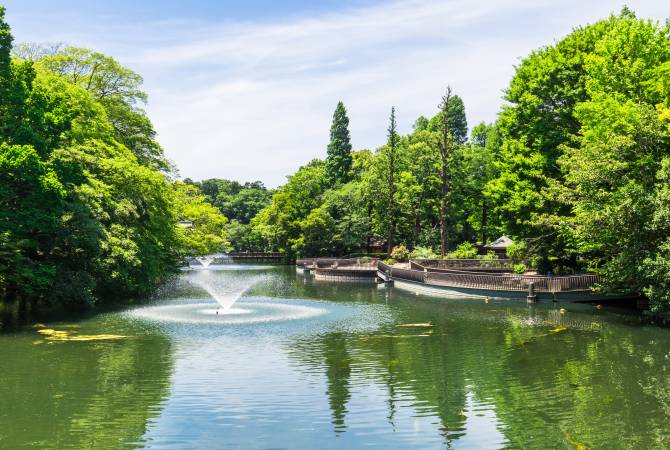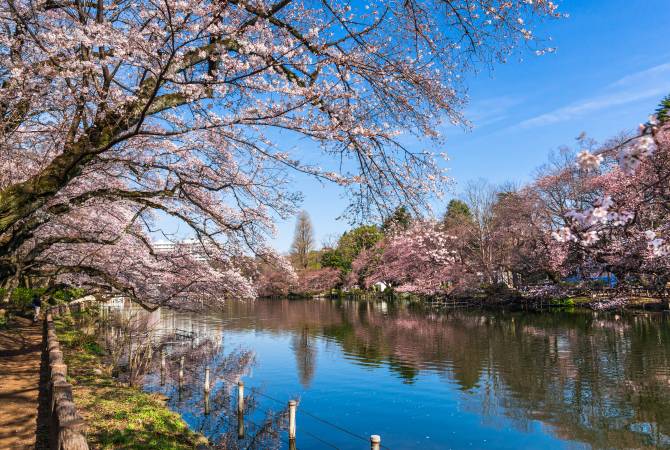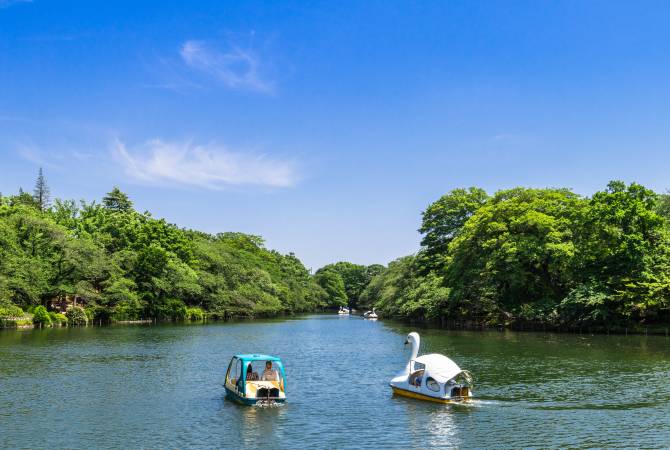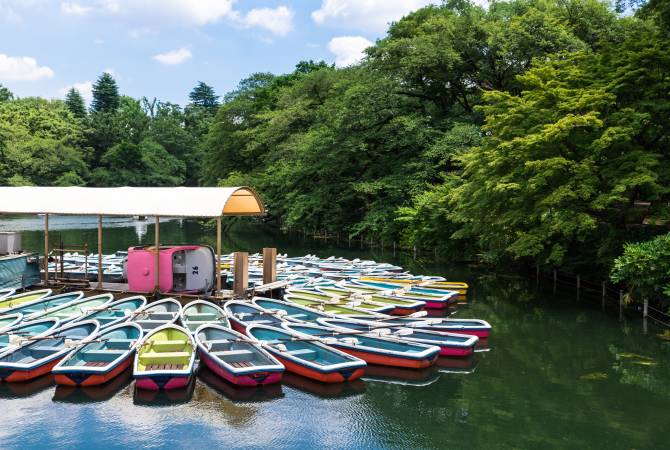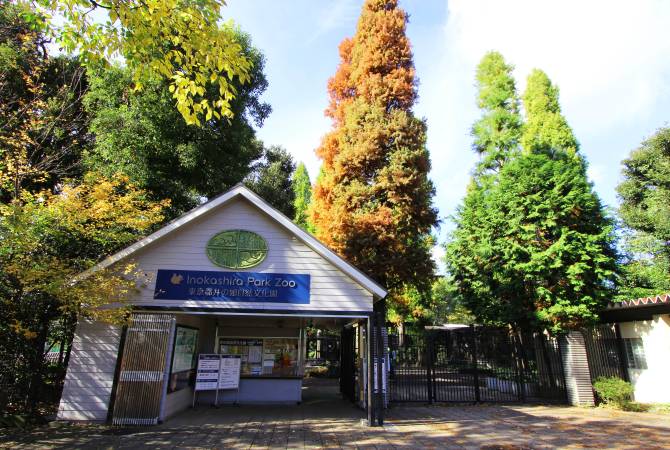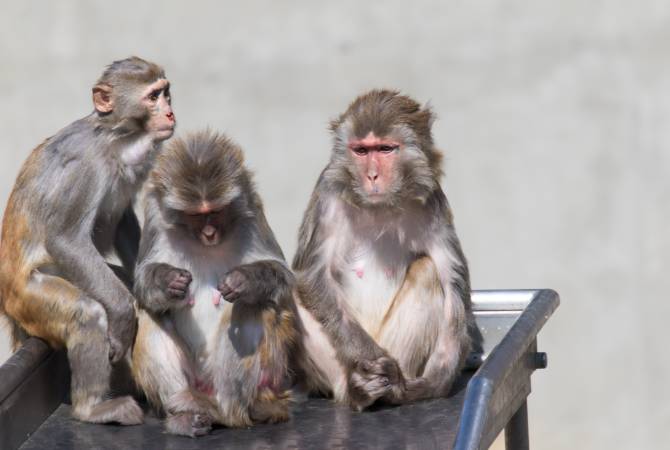 Shopping streets and standing bars
Either for a pre-park shopping jaunt or an after-park drink, head to the two large arcade shopping streets of Sun Road and Daiyagai that crisscross the Kichijoji district. They're packed with small shops selling everyday items, clothing stores, bakeries and casual restaurants. A seemingly endless maze of narrow backstreets, the Kichijoji area is a great place to explore. Venture north of the station and you'll find yourself in the creatively named Harmonica Yokocho—a collection of alleys with bars and eateries that come alive in the evening. As the sun sets, the tiny standing bars open, so grab a drink and some sticks of grilled yakitori and make a toast to a great day in the park and an evening of Japanese food and drink.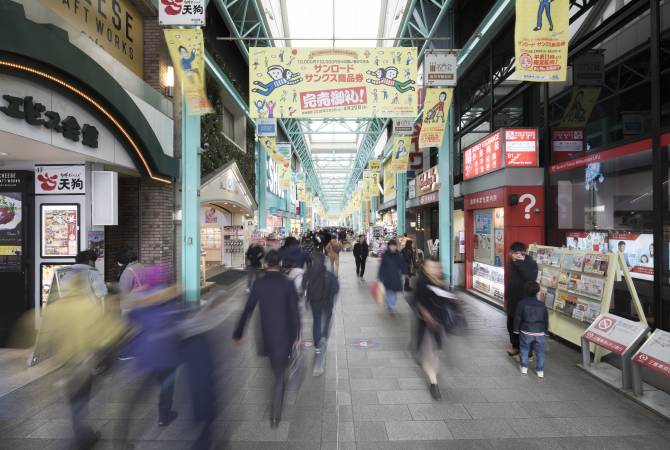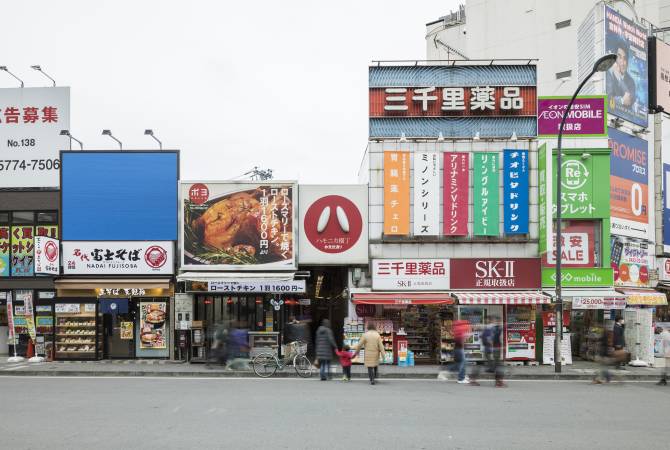 Behind the residential scene, secluded bistros, cafes and stores
Your exploration of Kichijoji needn't be limited to the park and central station area. If you stroll from the north gate of the station into the leafy residential areas, you'll find a number of established bistros, classic cafes and select accessory stores—ideal if you're looking for some peace and quiet, a spot of window shopping, and a long lunch.