A central Tokyo complex dedicated to sports, entertainment and music
Flanked by Korakuen and Suidobashi stations, Tokyo Dome and its surrounding attractions draw thrill-seekers, sports stars, students and music fans. In addition to being the downtown area's largest entertainment venue, the Dome is the home of Tokyo's most beloved baseball team, the Yomiuri Giants. Surrounding the Dome is a popular theme park with exciting rides for all ages, the TeNQ Space Museum, beautiful gardens, a sprawling spa complex, a major hotel and shops and restaurants to suit all budgets. The event hall draws concertgoers with major music acts. Popular with students from the nearby University of Tokyo and close to the secondhand book mecca of Jimbocho, Tokyo Dome City is an excellent place to keep the whole family entertained for a day.
How to Get There
From Haneda Airport: Around 75 minutes on the Limousine Bus or 70 minutes by train.
From Narita Airport: Around two hours and 20 minutes by Limousine Bus or 90 minutes by train.
From Shinjuku: Take the JR Sobu Line for Suidobashi Station. Travel time: 15 minutes.
From Tokyo: Take the Tokyo Metro Marunouchi Line 10 minutes to Korakuen Station.
Access the area from Korakuen Station on Tokyo Metro's Marunouchi and Namboku Lines. Alternatively, take the Oedo Line to Kasuga Station or the Mita Line to Suidobashi Station. Suidobashi Station is also on the JR Sobu Line.
Diamond action, theme park amusements and spa relaxation
Baseball fans visiting Tokyo should catch a home game of the famed Yomiuri Giants during the season, or at least visit the Baseball Hall of Fame, which celebrates Japan's greatest players and sporting moments. Tokyo Dome City attractions range from thrilling roller coasters to more sedate amusements like the Big O Ferris wheel. There are plenty of indoor attractions to keep kids busy on a rainy day as well, including TeNQ, an interactive space museum. Unwind later at Spa LaQua, a popular complex of indoor and outdoor baths and saunas.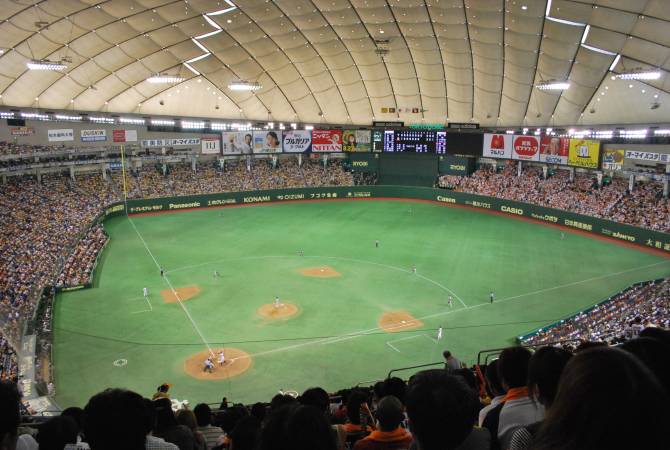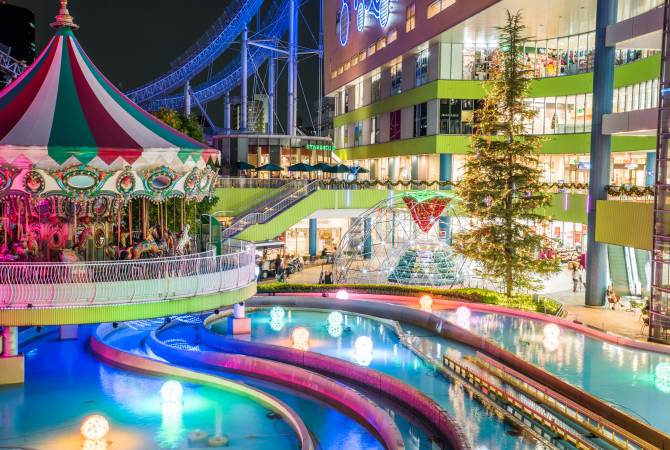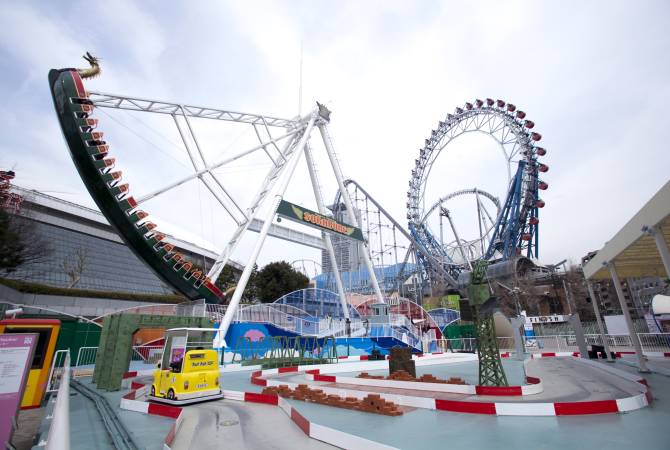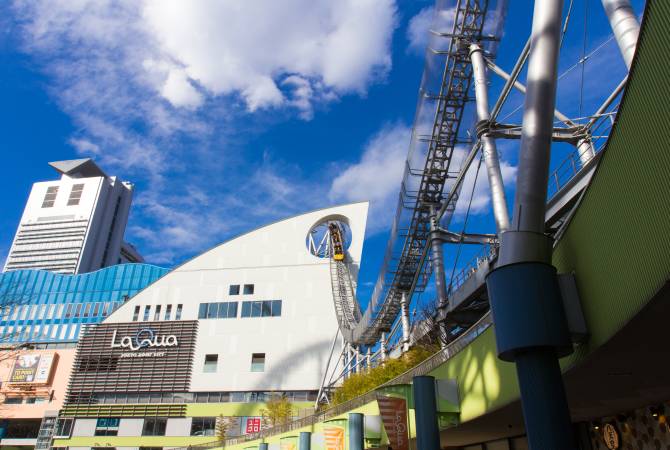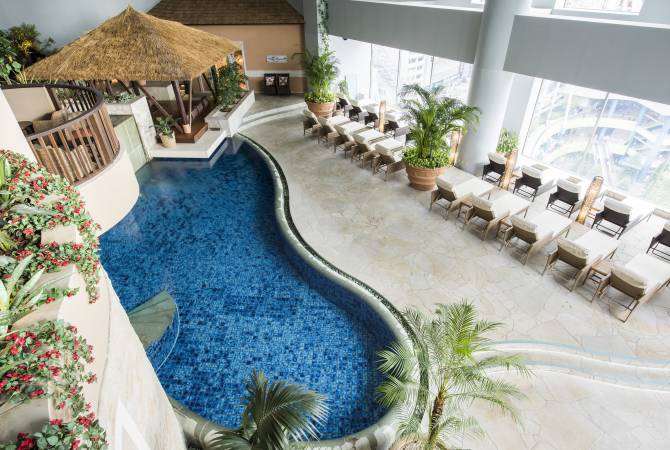 Venture outside the Dome for other city perspectives
Just north of Tokyo Dome City, Bunkyo Civic Center offers free, sweeping city views from its 25th floor. The center is open until 8:30 p.m., so you can enjoy the sunset and night views as well. If you need a break from all the sports and amusements, take a stroll around Koishikawa Korakuen Gardens right next to the Dome. There are fine views from every angle featuring pretty ponds and flowers in every season, with traditional bridges as backdrops.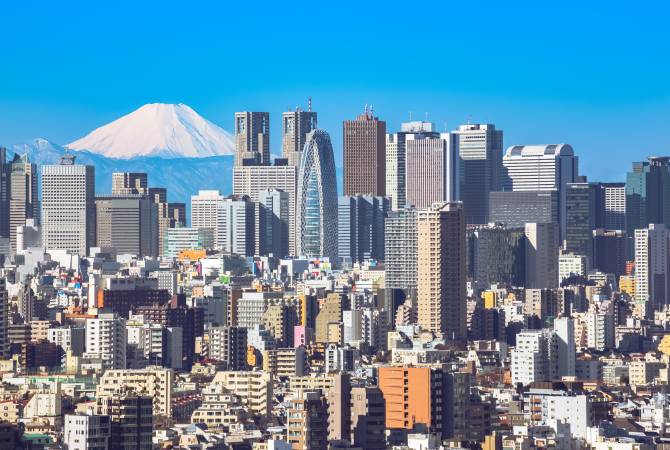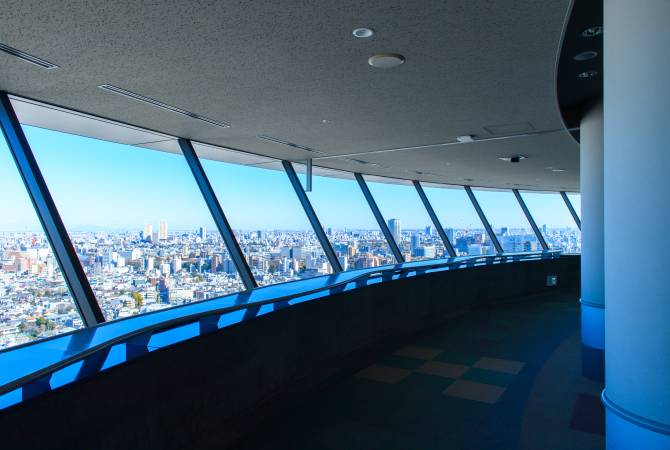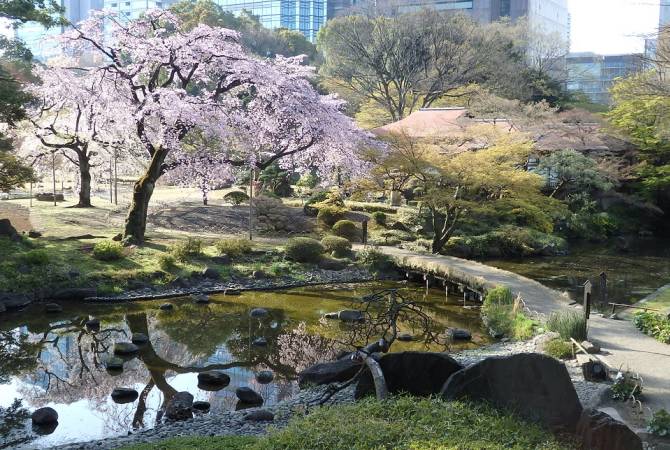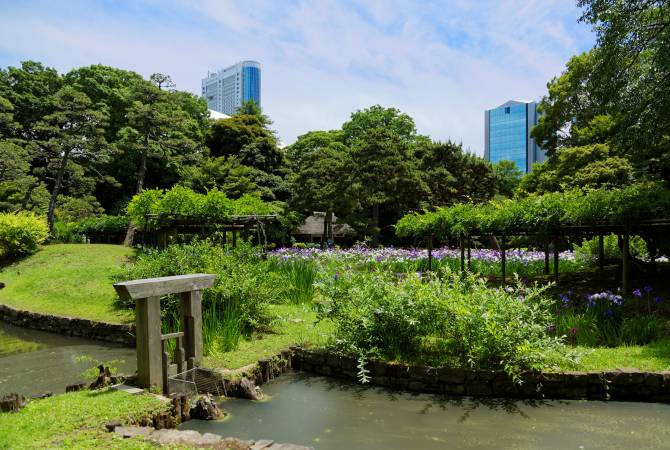 Reasonably priced fare in a popular student hangout
With Tokyo's most famous university just steps away, the area is a prime student hangout, offering a mix of inexpensive bars, restaurants and bookshops. Try authentic Japanese sweets on the University of Tokyo's campus at Kuriya Kashi Kurogi, a stylish cafe designed by architect Kengo Kuma. The nearby Kodokan Judo Institute draws martial artists from around the world to study and practice, and you can watch practice sessions and matches.