Vacation inside the crater of a volcano
A far-flung volcanic island 358km south of Tokyo in the Pacific Ocean, Aogashima is the most remote and topographically interesting island in the Izu archipelago. The entire island is a volcanic crater, within which there is another, smaller volcano. Still largely untouched by tourism, Aogashima is the ultimate destination for nature-lovers, explorers and outdoorsy types. One night and two days is enough to cover most of the island, but to really take things slow, consider a longer stay.
Tips
Bird's eye views of the island by helicopter
Free camping and a volcano-powered sauna
Climbing Maruyama, the island's inner crater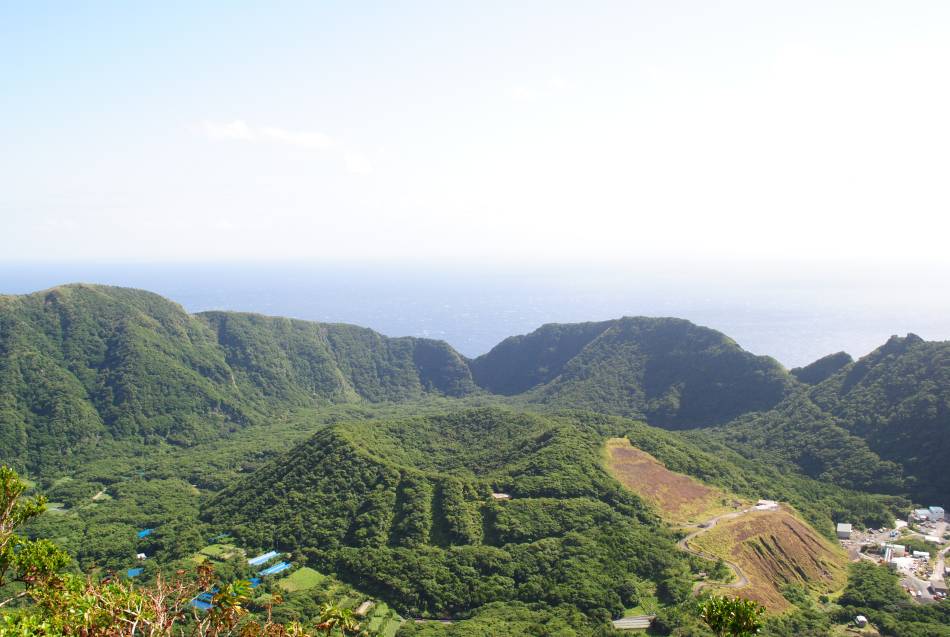 How to Get There
The only way to reach Aogashima is via Hachijojima, a larger island 70km north. Hachijojima has an airport and can be reached by air or boat from Tokyo.
From Hachijojima by boat: Boats take 3 hours. Note that service can be affected by inclement weather.
From Hachijojima by helicopter: Flights time: 20 minutes. Reservations are required.
Stunning topography
The topography of the island is breathtaking. Sheer cliffs rise up out of the ocean on all sides and then just drop away inwards creating a large, ringed bowl. The best views are from the helicopter flight, but there are trails to hike with lookouts across the crater and out to sea. One of the best viewpoints is from Oyamatenbo Park. At night, the stargazing opportunities are out of this world.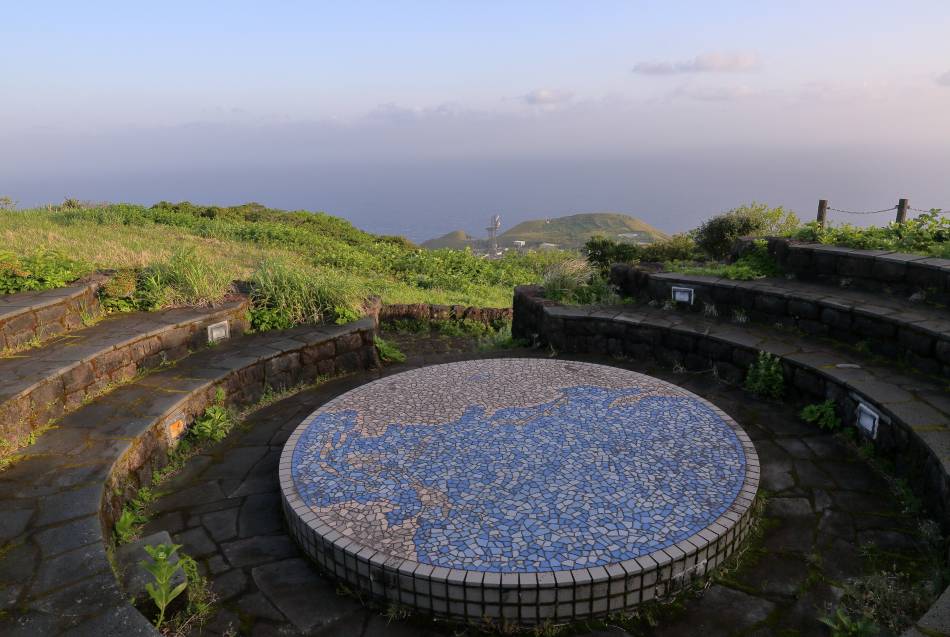 A different side to Tokyo
The island is part of Tokyo, but compared to the bright lights and buzz of the metropolis, Aogashima is worlds apart. Life on the island is about taking things slow. There is just one store, one post office, and two bars. At the bars, you can try a few local dishes and sample Aochu, the island's vodka-like drink made from sweet potatoes. The island bars are a great place to meet the locals and sing some karaoke.
The power of nature
The current shape of the island dates back to a big eruption in 1785, after which Aogashima was uninhabited for 50 years. Today there is a population of some 170 people. Accommodation is limited to a few small B&Bs or the free island campsite. The campsite has minimal facilities, but there is a geothermal sauna nearby where you can also shower and relax. Outside the facility, there are some geothermal vents for cooking eggs and sweet potatoes, available at the island store.