A vibrant student district with fascinating shrines and specialty shops
Bordered by the University of Tokyo and Meiji University, the Kanda and Jimbocho area has a laid-back, student-town atmosphere that's perfect for leisurely exploration. Students flock to The Mausoleum of Confucius at Yushima to pray for good exam results, and readers trawl Jimbocho for new and secondhand books. If you're hungry, try the delicious and inexpensive local curry or soba. Close to Tokyo Station, Ueno, Ochanomizu and Akihabara, it's a convenient base for exploring the wider city.
How to Get There
Access the area from Kanda Station on the JR Yamanote, Keihin-Tohoku, and Chuo Lines and the Tokyo Metro Ginza Line.
From Haneda Airport: 35 minutes by train.
From Narita Airport: 90 minutes by train.
From Shinjuku Station: Take the JR Chuo Line to Kanda Station. Travel time: 20 minutes.
From Tokyo Station: Take the JR Yamanote Line to Kanda Station. Travel time: five minutes.
Consulting the gods of wisdom
Kanda and its surrounds are at the center of Tokyo's spiritual life. Every New Year, Tokyo businesspeople crowd Kanda Myojin shrine to pray for a successful year, while students head to The Mausoleum of Confucius at Yushima to plead for good exam results and buy special pencils for studying.
The grounds of Yasukuni Shrine are popular for cherry blossoms in spring and regular weekend flea markets. On summer nights, blazing lanterns honor the spirits of the departed here at the Mitama Festival. Yasukuni is also synonymous with the controversy over the spirits of Japanese war criminals enshrined there.
For a very different spiritual site, head toward Ochanomizu to see the distinctive green domed roof of Nicolai-do, a Russian Orthodox church. Built in 1929, the church is named for St. Nicholas of Japan—actually a priest called Ivan Dimitrovich Kasatkin—who brought Orthodox Christianity to Hokkaido in the 1860s.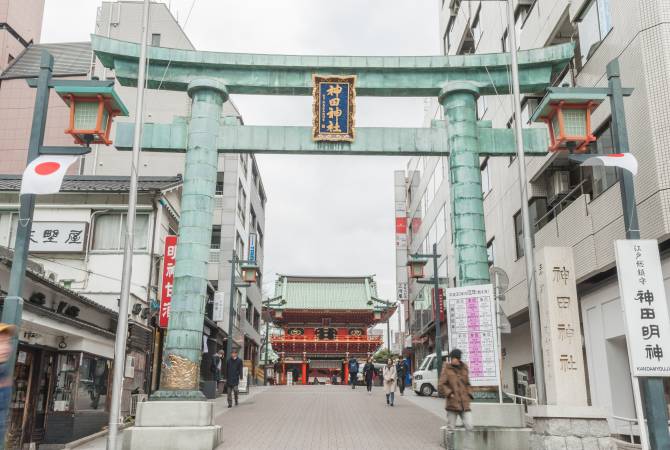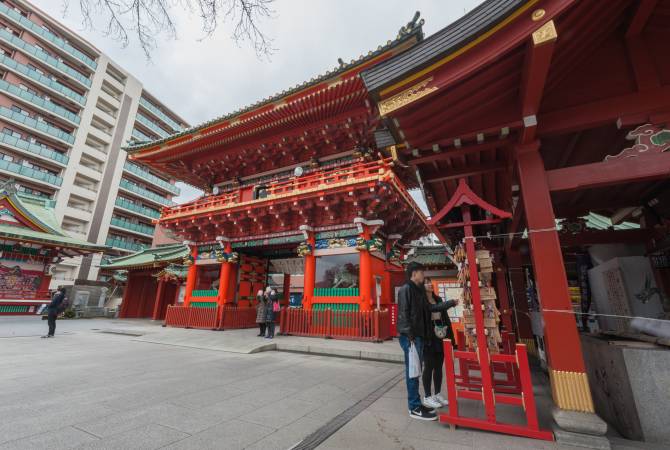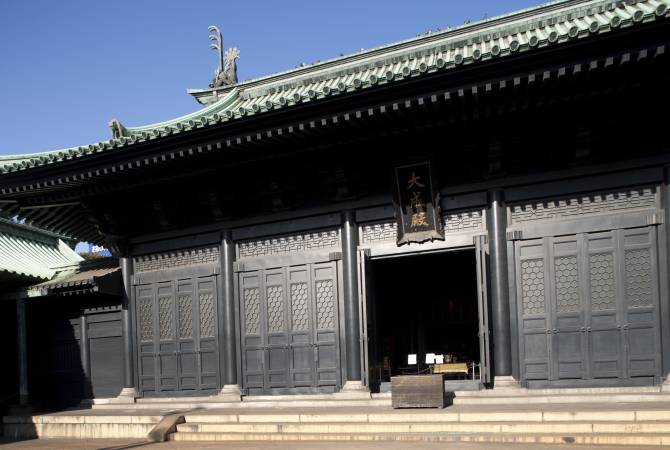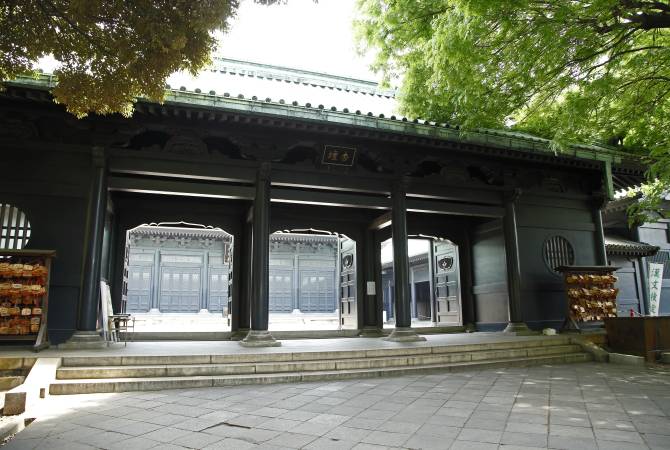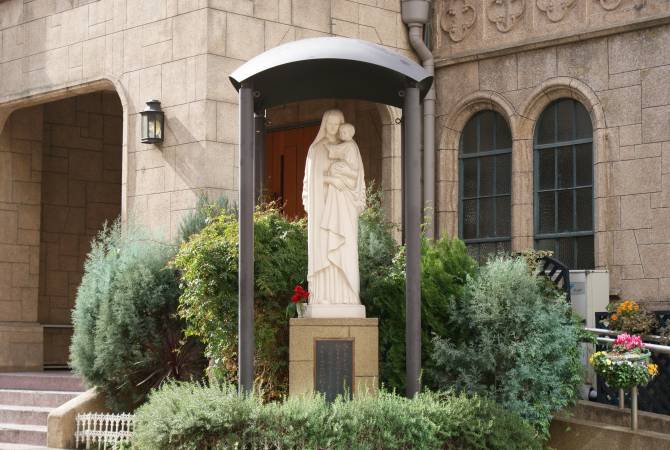 Curry and soba feasts and shopping for specialists
Around Kanda and Jimbocho, you'll find some niche shopping and eating spaces. Close to Kanda Station, you'll find some of the city's most celebrated soba restaurants, tucked in among shops selling retro sweets and old houses. Kanda Yabusoba and Kanda Matsuya draw a mix of office workers and celebrities for their fresh, simple soba noodles. Given the large student population, the curry here is cheap and delicious; try some at one of the 30-odd curry joints in the area. There's even a curry festival in November.
Book-lovers should head straight to Jimbocho for unhurried sessions of browsing new, secondhand and rare books. There are plenty of cafes around to enjoy your new tome with a coffee. Ochanomizu is also known for musical instruments—you can find almost anything here—and there are some good small live venues and jazz clubs in the area. For more active pursuits, the streets leading to Yasukuni Shrine sell winter sports gear. From climbing to skiing and boarding, you'll find a large range at very competitive prices. Drop in for a bargain before you hit the slopes.