Explore the moon-like landscape of this volcanic island
The largest of the Izu Islands, Oshima is located east of the Izu Peninsula, around 100 kilometers from Tokyo. A large, still-active volcano dominates the island. With a landscape that's out of this world, it's a geologist's dream and an adventure playground for hikers and outdoor lovers. Two days is enough to cover the island, but chances are once you get here you won't want to leave.
Tips
Trekking Mt. Mihara and its "black desert"
Exploring the fascinating natural rock formations
Seeing the camellia in bloom in February and March
How to Get There
You can access Oshima by both boat and airplane from Tokyo.
From Tokyo by airplane: Fly from Tokyo's Chofu Airport, 25 minutes.
From Tokyo by boat: A high-speed ferry from Tokyo's Takeshiba Ferry Terminal departs daily and takes around two hours. There are also car ferries, which depart from the same port and take five to seven hours each way.
Like walking on the moon
Mt. Mihara, occupying a large central section of the island, is an imposing active volcano responsible for many of the Oshima's hot springs and its jagged landscape. If you dare to stare right into the eye of the volcano, hike up the rocky mountain face and you'll find fascinating hardened lava sediments, left from the volcano's countless eruptions. Ura-Sabaku, Japan's famous black desert, covers the side of Mt. Mihara and is reported to resmble the landscape you might find on the moon.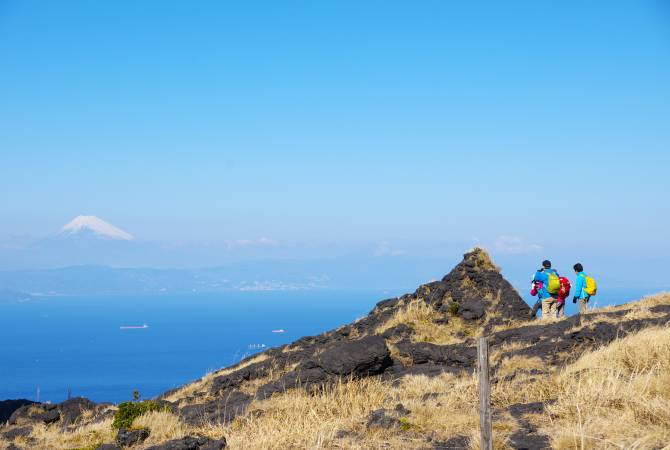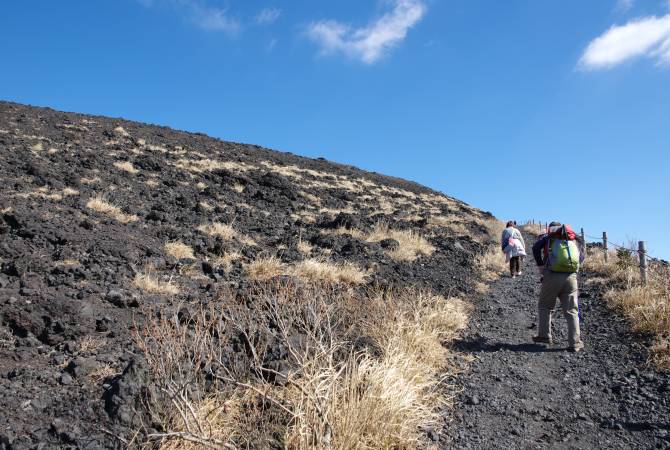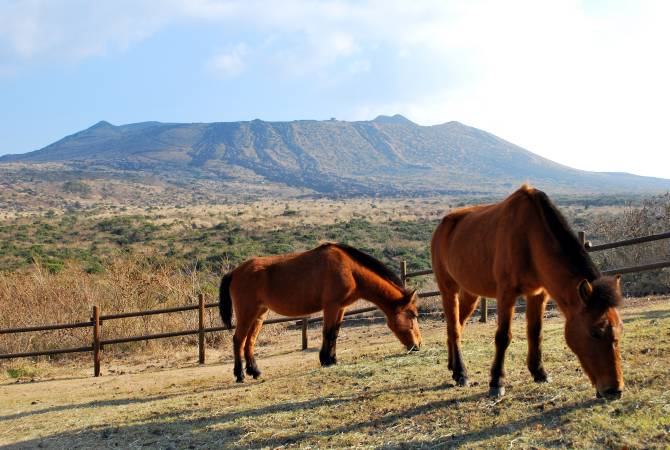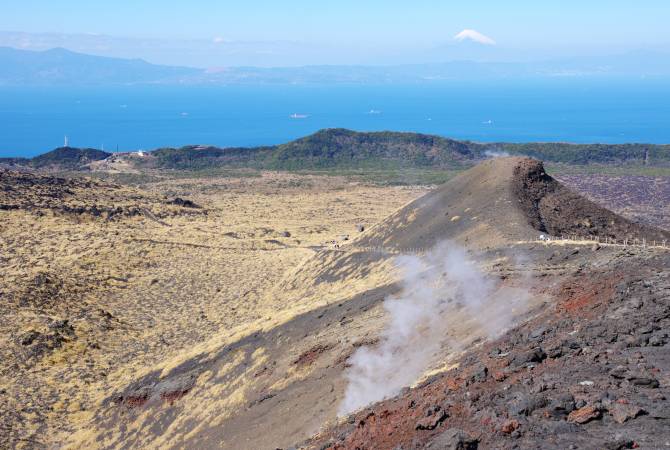 Limitless natual attractions
Resembling a rocky layer cake, the Semba Exposed Cliffs that wrap around the roadside overlooking the ocean were created from volcanic sediment that has piled up over the past 15,000 years. Head to the opposite side of the island and travel north along the rugged coast, and you'll find Fudeshima Island, which looks remarkably like the tip of a calligraphy brush. At the northern end of the island, you can explore the Oshima Camellia Garden and Squirrel Village, where you can meet and feed a community of friendly squirrels.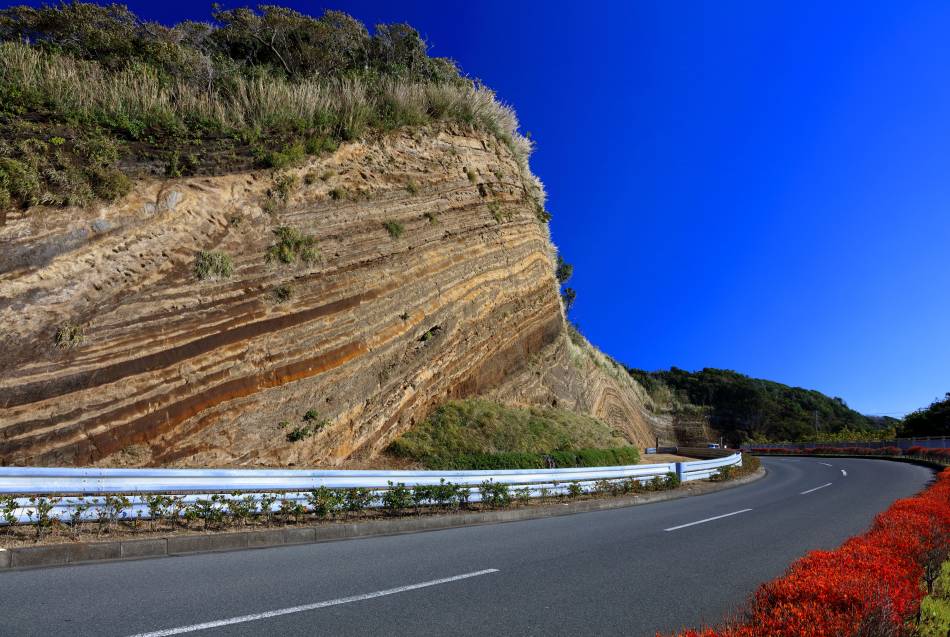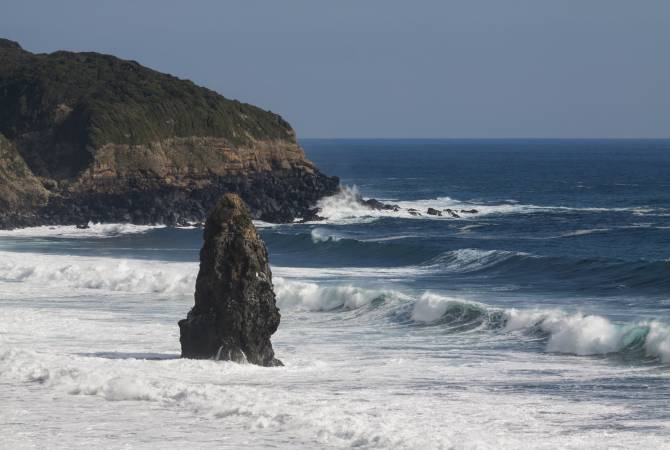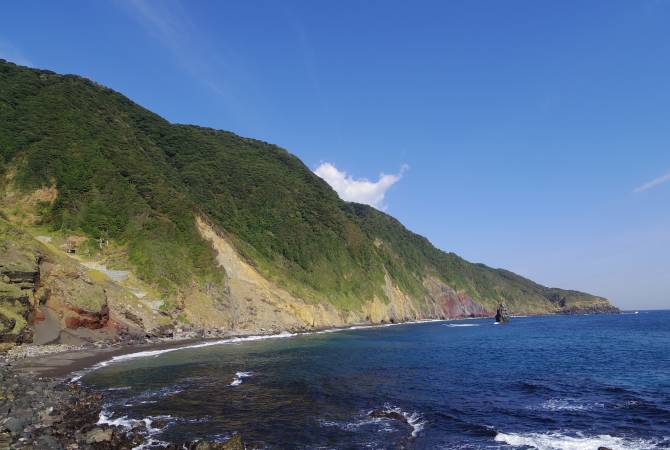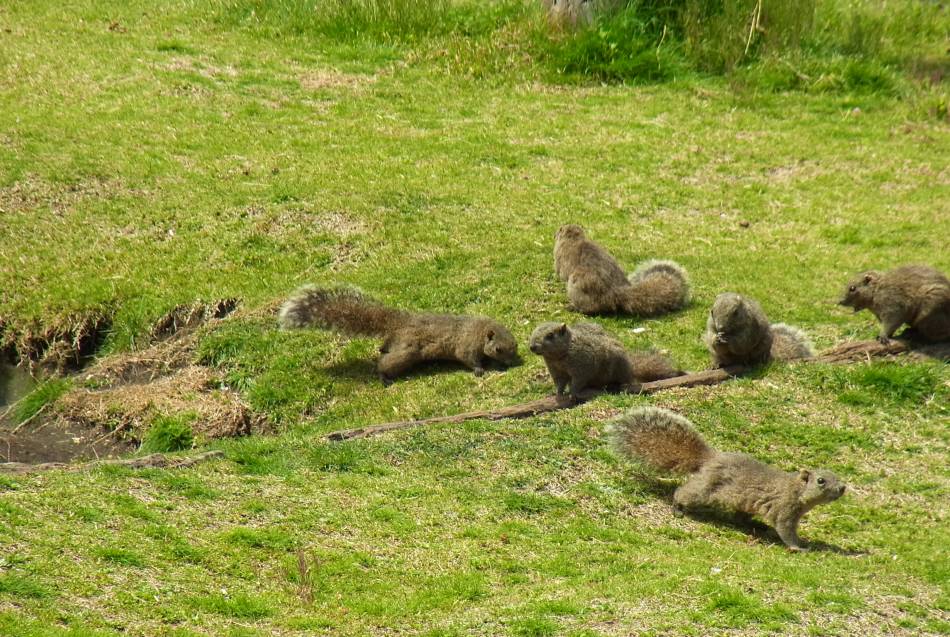 Join in on the flower festivities
From January to March, Oshima is covered in bright pink camellia flowers. They are a symbol of the island and used in a variety of local products. Be sure to pick up a bottle of the island's camellia oil, which makes for an excellent souvenir. For most of February and March when the flowers are in bloom, the island holds a camellia festival. If you're visiting during this time, check the festival schedule to find out what events are being held where.