Traditional crafts meets brute force in a riverside town of tradition
Sitting next to the Sumida River, Ryogoku is home to tiny workshops producing traditional crafts as well as sumo stables—the training bases of the bulky wrestlers. The home of Japan's national sport—the Ryogoku Kokugikan arena—is close to the station. If your trip coincides with one of the three annual tournaments held here, you can witness firsthand the sheer power of the oversized rikishi accompanied by fluttering flags and pounding drums. Ryogoku is filled with the spirit of the Edo period (1603-1867) and you can experience and explore this period of dramatic cultural change in one of Ryogoku's many museums.
Tips
Bumping into an oversized wrestler going about his daily life
Delving into Japan's Edo period at one of the area's museums
Stepping into the workshops of young artists producing traditional crafts
How to Get There
Ryogoku Station is on the JR Sobu and Toei Oedo lines.
From Haneda Airport: 55 minutes by train.
From Narita Airport: 90 minutes by train.
From Shinjuku Station: 22 minutes on the JR Sobu Line to Ryogoku Station.
From Tokyo Station: Take the JR Yamanote Line to Akihabara Station and transfer to the JR Sobu Line to Ryogoku Station. Travel time: Around 16 minutes.
Sumo wrestlers in their natural habitat
Sumo is Japan's national sport. Sumo dates back over 1,500 years, and has its roots firmly planted in the Ryogoku area. Several tournaments are held across Japan each year, with three of these taking place at Ryogoku's Kokugikan arena. Tournament time or not, the spirit of sumo lives and breathes throughout the year. With many training stables situated in the area, you have a high chance of quite literally bumping into wrestlers as they wander around the town. Some stables allow you to view morning practice—strict conditions apply, however, and private research is necessary. For a taste of authentic sumo fare, head to one of the local restaurants and order chanko-nabe—a hearty, bubbling stew with meat and vegetables favored by the wrestlers.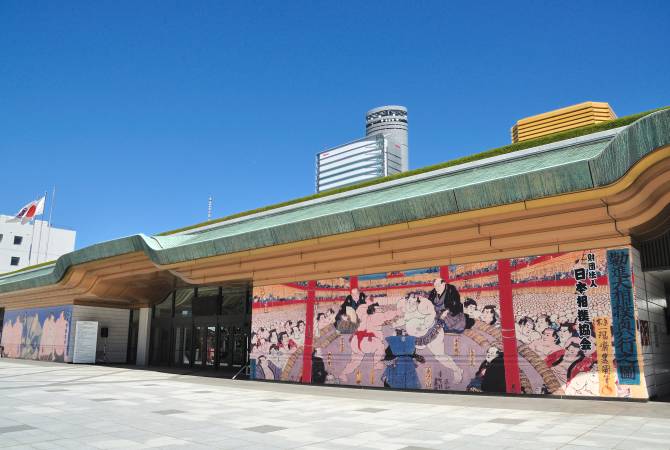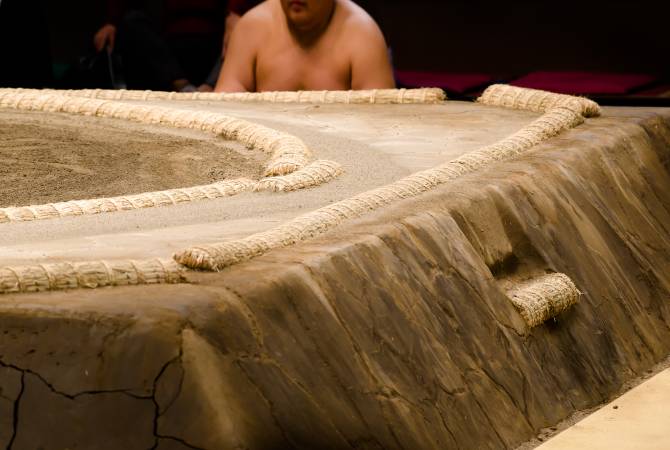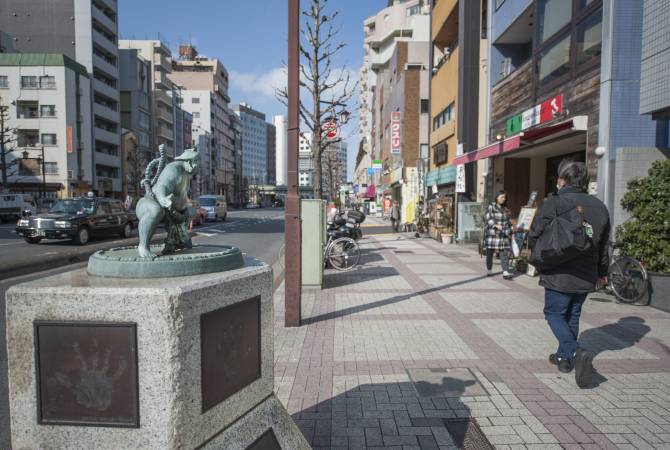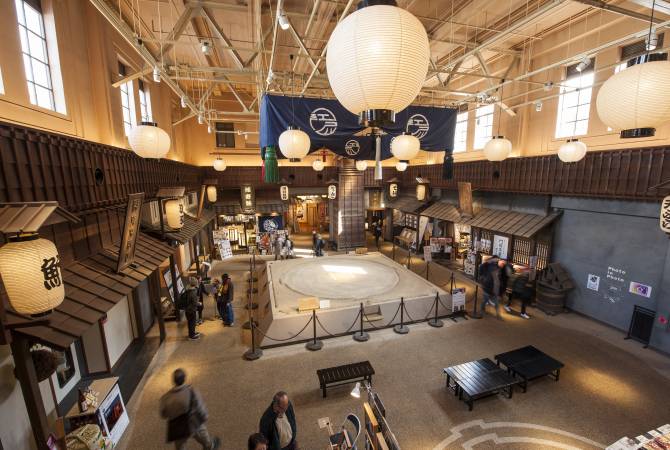 Experience Edo
The Edo period was a time of great economic and cultural development in Japan. Get a taste for what life was like by visiting some of Ryogoku's museums dedicated to this period. The Edo-Tokyo Museum is a mockup of an Edo town through which you can wander and take in the sights and sounds of the period. Split into two zones—the Edo Zone and the Tokyo Zone—the museum offers you a chance to experience the development of Tokyo firsthand. If you want to dive into the artistic work of the time, head to the Sumida Hokusai Museum with its collection of works by Hokusai, the ukiyo-e master and pop artist of the Edo period. For a sharper taste of culture, visit the Japanese Sword Museum with its collection of national treasures, or get wrapped up in a quintessentially Japanese craft with a trip to the Tokyo Origami Museum.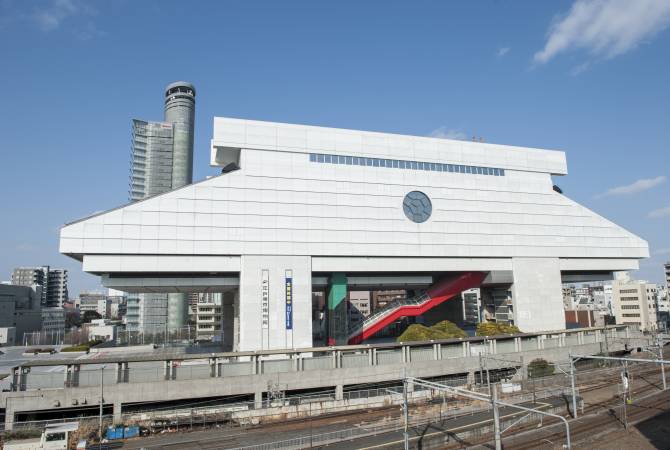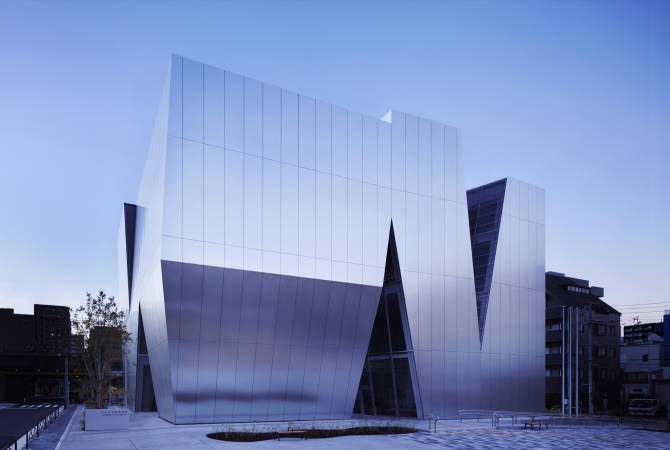 Cross the river to a traditional craft hotbed
Across the Sumida River from Ryogoku, Asakusabashi is a town of artisans and craftspeople with small workshops producing a wide range of original products using wood, glass, leather and other materials. The area has recently seen an upsurge in young artists breathing new life into old techniques. As well as wandering the streets in search of workshops, you can learn about the history of Japanese crafts by visiting the Museum of Paulownia—a factory shop of antique furniture made of paulownia wood—the Ryogoku Fireworks Museum displaying a wide range of traditional fireworks and classic event posters, and the Sumida Edo Kirikokan, where you can take a tour of the glass factory and even create your own distinctive piece of Edo kiriko cut glass. The tours are only in Japanese, however, so you'll need to provide your own interpreter.