Go deep into Tokyo's subcultures
A little west of Shinjuku, this popular residential area is sometimes known as "Otaku Heaven." Just in front of the main station, the eccentric Nakano Broadway shopping center attracts geeks, freaks and hobbyists from all over, in search of rare collectibles, comics, costumes and toys. Around Nakano Broadway is a maze of small streets, packed with restaurants and bars. Away from the bustle, relax at Tetsugakudo Park, with beautiful gardens and traditional buildings, themed around philosophy.
Tips
The fascinating specialist shops at Nakano Broadway
The excellent ramen restaurants near the station, including Aoba and Saikoro
Explore the impressive sculptures and structures at Tetsugakudo Park
How to Get There
Access the area from Nakano Station on the JR Chuo and Sobu lines and Tokyo Metro Tozai Line. 
From Haneda Airport: around one hour twenty minutes by Limousine Bus or 55 minutes by train.
From Narita Airport: two hours by train.
From Shinjuku Station: 10 minutes by the JR Chuo Line for Nakano Station
From Tokyo Station: 25 minutes by the JR Chuo Line to Nakano Station
Otaku Heaven
The retro Nakano Broadway shopping center is a maze of tiny specialist shops, selling everything to do with pop culture, from vintage baseball cards and 1960s pop idol records to rare Godzilla toys and anime costumes.
After exploring, head upstairs to Bar Zingaro, designed by artist Takashi Murakami. You'll find excellent coffee and cocktails, along with casual food, themed to Murakami's famous "superflat" paintings.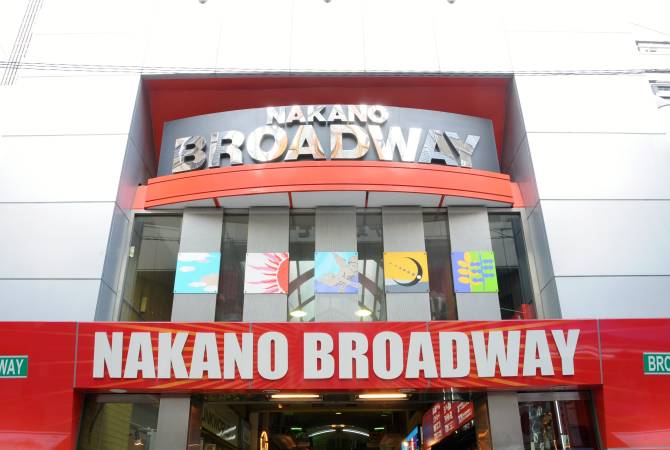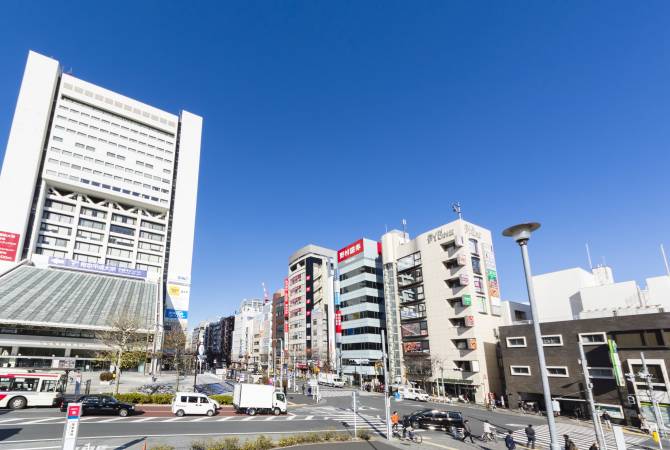 Party with priests and chill with chameleons
The narrow streets around Nakano Broadway are home to a huge variety of bars and cafés, often with specific themes. Lovers of '80s music should head to J-Juke80's, with a huge collection of vinyl records. At Vowz Bar, the bartenders are also Buddhist priests, serving up spiritual spirits with a side of life advice.
If you're not afraid of snakes, check out Reptiles Cafe and Bar, with all kinds of lizards and snakes to entertain you while you eat.
A strolling study of philosophy and spirituality
Not far from Nakano Station lies the sprawling Tetsugakudo Park (also known as the Tetsugakudo Temple Garden of Philosophy), founded in 1904 by Inoue Enryo, an expert in metaphysics, who also founded a philosophy academy nearby. In the park, there are 77 small buildings and sculptures inspired by philosophical teachings, to encourage deeper thinking as you explore.
Araiyakushi Baishoin is a Buddhist temple dedicated to healing and medicine, worth visiting for its beautiful grounds and the colorful carved figures of the fearsome 12 Generals who protect Buddha. Several times a month, the priests perform a fire ceremony to ward off bad luck and stress. The fires and chanting might bring you peace and comfort.