Modern art and trendy coffee shops coexist with traditional gardens and Edo period architecture
This Edo period neighborhood has undergone a modern creative renaissance in recent years. Still managing to preserve the traditional charms of its past, Kiyosumi Shirakawa is home to Japan's premiere modern art gallery, and a disproportionately high number of trendy coffee shops now occupy the surrounding streets.
For classical Japanese aesthetics, walk through the pristine Kiyosumi Gardens, one of the best traditional gardens in the city. Then, head to nearby Kiba Park, which is home to the Museum of Contemporary Art Tokyo. Afterwards, take a break with a cup of coffee at one of the many nearby cafes.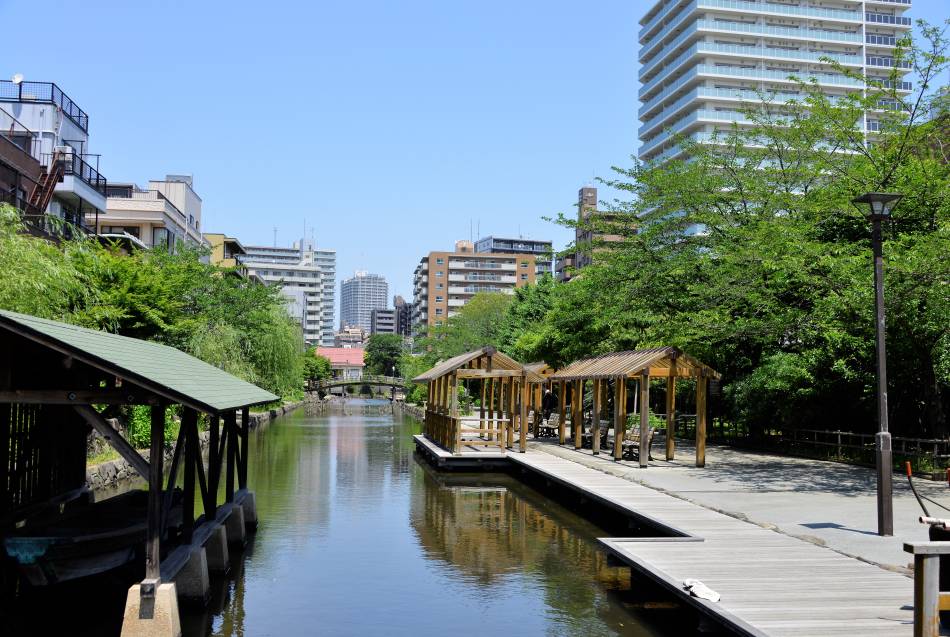 Tips
Enjoying a cup of coffee at one of Kiyosumi's cool cafes
Taking in modern art and Edo period landscapes
How to Get There
The closest access point is Kiyosumi-Shirakawa Station, accessible via the Tokyo Metro Hanzomon Line and the Toei Oedo Line.
From Haneda Airport: 50 minutes by train.
From Narita Airport: 90 minutes by train.
From Shinjuku Station: Take the Toei Oedo Line for approximately 40 minutes to Kiyosumi-Shirakawa Station.
From Tokyo Station: Take the Tokyo Metro Marunouchi Line to Otemachi Station. From there, change to the Tokyo Metro Hanzomon Line and get off at Kiyosumi-Shirakawa Station. The entire trip takes approximately 30 minutes.
The center of the city's coffee boom
Recent years have seen a coffee boom in Kiyosumi Shirakawa, with independent roasters lining the streets of this traditionally working-class neighborhood.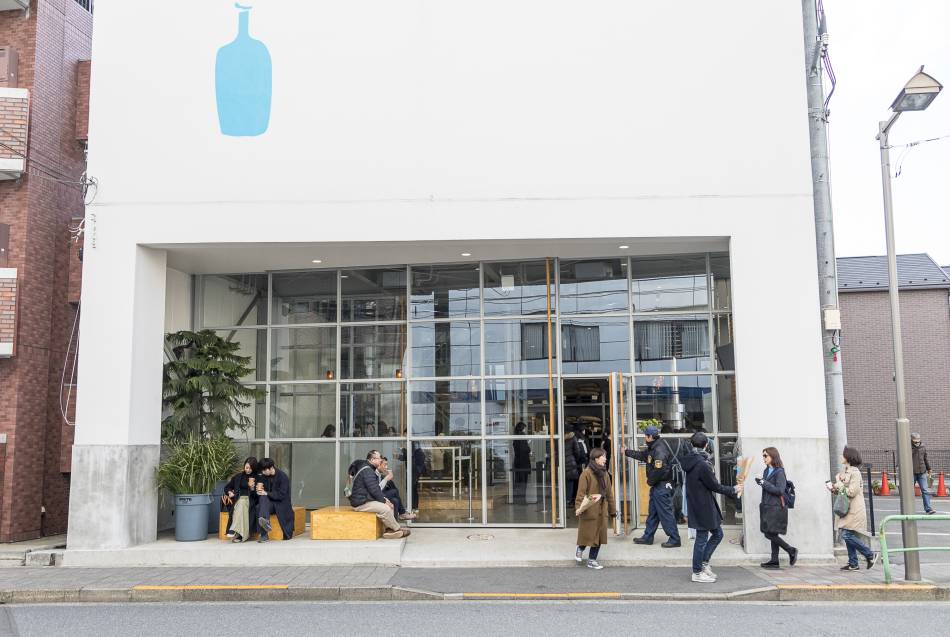 The hip Arise Coffee Roasters is just a 5-minute walk from Kiyosumi-Shirakawa Station, and Arise Coffee Entangle, its sister cafe, is located at the southern end of Kiyosumi Gardens. American coffee company Blue Bottle has even opened a location here, occupying a large two-story storehouse with large windows and an open-floor plan. Numerous other cafes in the area cater to every style, from ultra-modern espresso bars to laidback classic coffee shops with a more rustic feel.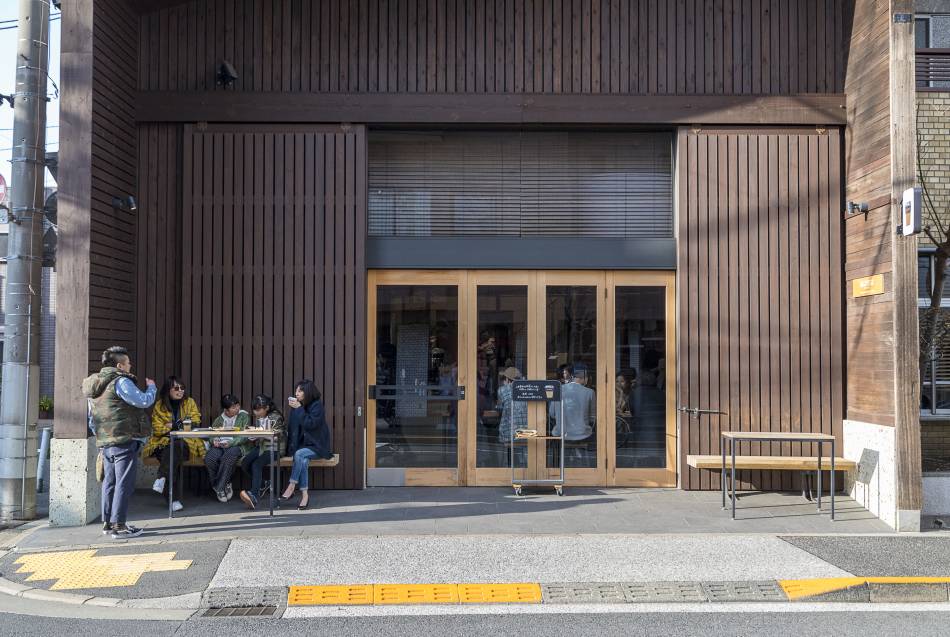 Select your preference and enjoy a refreshing cup after walking through the nearby Kiyosumi Gardens.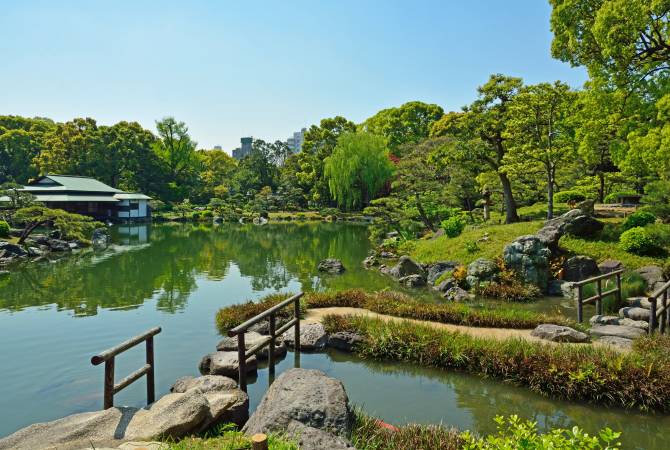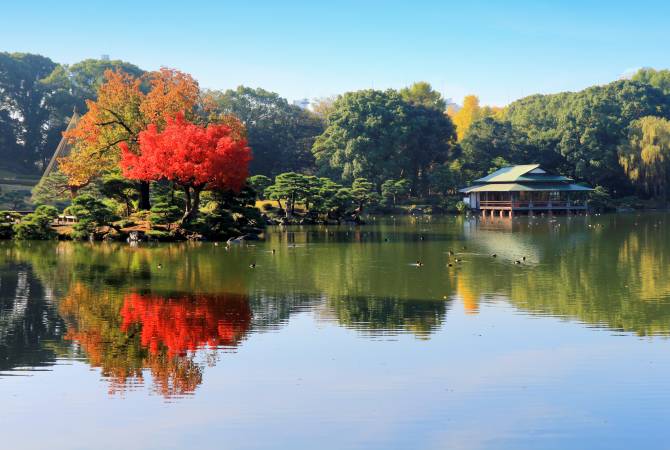 Modern art in an old-school neighborhood
Despite Kiyosumi's Edo period charm, the area is also full of modern art galleries. Head to the Museum of Contemporary Art Tokyo to enjoy five floors of art, with past exhibitions including the works of Roy Lichtenstein, Yoko Ono, and Michel Gondry. With around 5,000 pieces in the permanent collection alone, the museum boasts the largest collection of modern art in the country.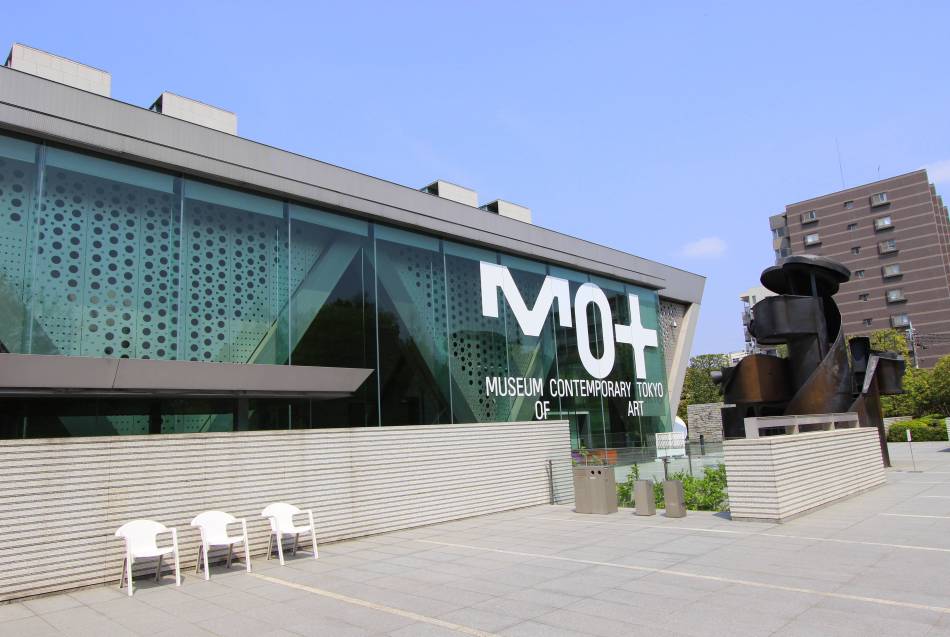 For a more intimate look at up-and-coming artists, go to the nearby Ando Gallery. This tiny, one-room gallery is free to visit, and is conveniently located next to an espresso shop, so you can enjoy a cup of coffee while viewing the art.