Head out to western Tokyo for culture, greenery, and shopping
Get out of the cramped spaces in central Tokyo and take a breather in Machida. Home to both the classic and the modern, take a stroll through numerous parks and gardens. Eat and shop your way through a retro shopping area. And peek into the history of Japan through museums and historical buildings.
Tips
Feeding the squirrels or visiting one of the many parks and gardens
Heading through Serigaya Park en route to the Museum of Graphic Arts
How to Get there
Your access to Machida and the surrounding parks, gardens, and shops is Machida Station, either on the JR Yokohama Line or the Odakyu Odawara Line.
From Haneda airport: Around one hour twenty minutes by train.
From Narita Airport: Around two hours thirty-five minutes by train.
From Shinjuku Station: Around 40 minutes by the Odakyu Line Express or Rapid Express.
From Tokyo Station: Take the JR Chuo Rapid or Special Rapid to Shinjuku Station. From there transfer to the Odakyu Line Express or Rapid Express. Travel time: around one hour.
Gardens and Parks and Squirrels
Fans of cute, fuzzy creatures should check out the Squirrel Garden, open daily except for Tuesdays, and an excellent stop for families with younger kids. Grab a bag of feed for just a hundred yen and feed the squirrels, pet rabbits and guinea pigs, and see the resident turtles.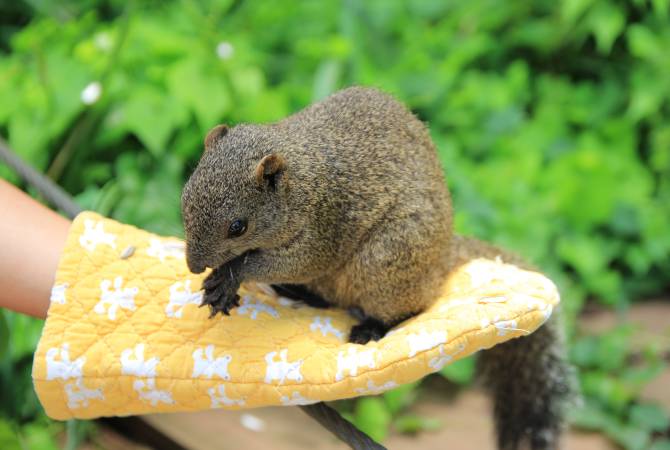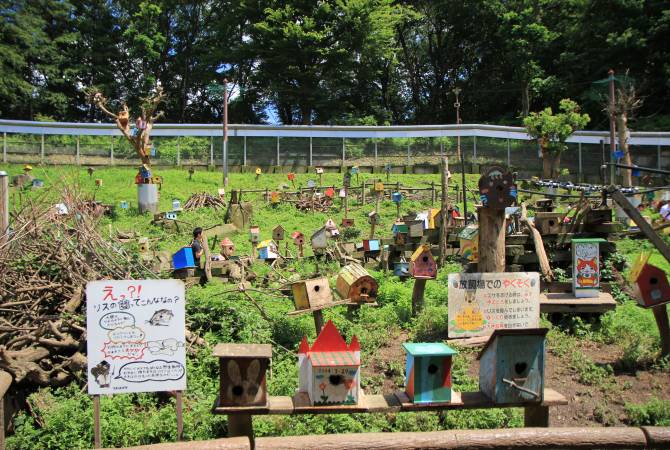 Next door you will find the Machida Yakushiike Park. This park is a great place to relax, have a picnic and offers a variety of different flowers throughout the seasons. The many old cherry blossom trees make it an excellent spot in the spring. After, from mid-April to May visit the peony garden. From May to June view the iris in bloom and the lotus during July and August. And from July to November you can check out the dahlia in bloom.
If you're looking for another chance to relax, you can head to Machida Onsen Roten Garden. Take a dip in a natural hot spring not far from the city center. Enjoy the different baths and salt scrub sauna.
Museums and Galleries
Located next to Serigaya Park, the Museum of Graphic Arts offers a look into the history of wood prints. Their collection stretches back to the 8th century, showing how the art has evolved and adapted. Stop by the cafe and enjoy some panoramic views of the park while enjoying a drink or meal.
Hidden away in a residential district, Buaiso is a house that was owned by Jiro Shirasu, a famous politician, and Masako, his wife—a well-known writer. Now the house is a museum, preserving items that will give you a glimpse into their lives and that of old Tokyo. There's a cafe where you can try some original recipes of Masako's in a serene setting.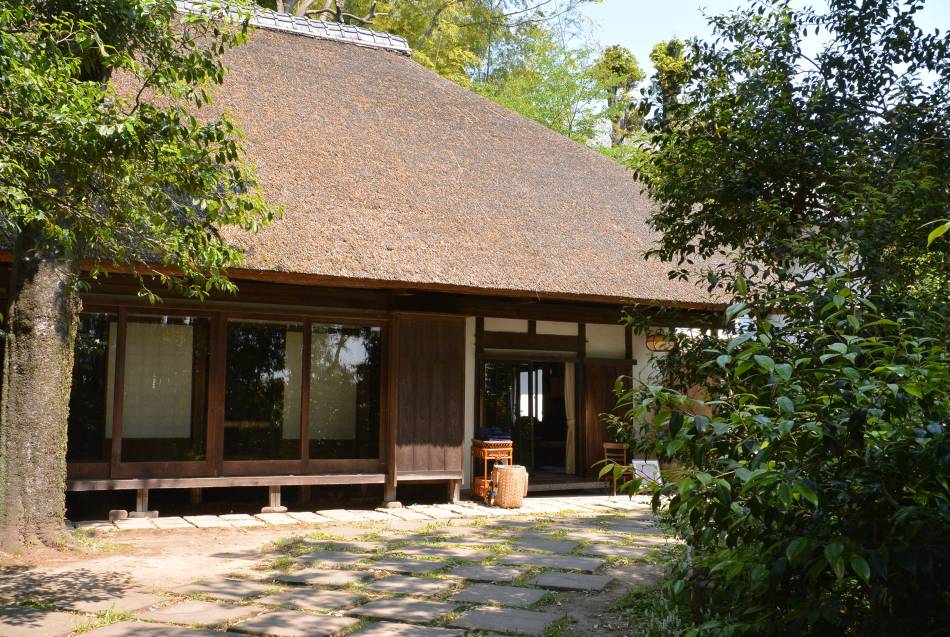 Shopping
Machida has larger shopping establishments like Tokyu Hands but if you're looking for a glimpse into the past, head to Machida Nakamise Shopping Street, a classic Japanese shopping arcade area. On offer is a swathe of smaller shops, selling all kinds of foods and goods. Check out some unique offerings like the fried soup dumplings or pineapple ramen, or stick to sushi, hamburgers, crepes or more.