A subtropical paradise awaits off the coast of Tokyo
Located 287 kilometers from Tokyo, city residents flock to Hachijojima's onsen resorts and relaxing accommodations to enjoy tropical mini-breaks without the effort and expense of traveling to Okinawa or Hawaii. The island boasts popular surfing and diving spots along with great hikes up Mt. Hachijo-Fuji, the tallest peak in the Izu island chain. The temperate subtropical climate supports a wide variety of wildlife and local plant life, and the volcanic terrain creates gorgeous views combining lush grasslands and rugged mountains overlooking the crystal-clear ocean.
Tips
Hike up Mt. Hachijo-Fuji, home to grazing cattle and unbeatable views
This volcanic island blooms with hydrangeas, aloe, and freesia, while the surrounding oceans are home to abundant sea life, including sperm whales and orcas
Bathe outside in an onsen hot spring, where you may even catch sight of bottlenose dolphins playing in the oceans below
How to Get There
Hachijojima can be accessed by boat or plane.
From Tokyo Takeshiba Pier: The large passenger ships depart at night, via Miyakejima Island, Mikurajima Island and arrive Hachijojima in the next morning. Travel time: about 10 and a half hours.
From Haneda Airport: Flight time: about 50 minutes.
Mt. Hachijo-Fuji
Looming above the island, Mt. Hachijo-Fuji offers unbeatable views out across the ocean. As you hike up the peak, you'll encounter cattle peacefully grazing on the grassy plateaus. Those who prefer to cycle or drive up the mountain can take the Hachimaki Road, accessible from the seventh station on the mountain.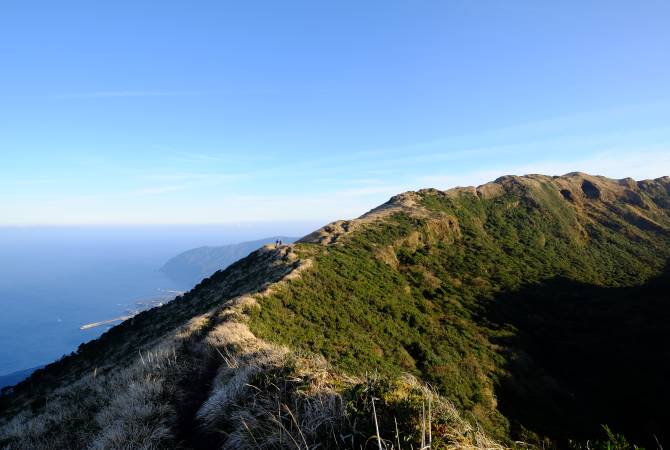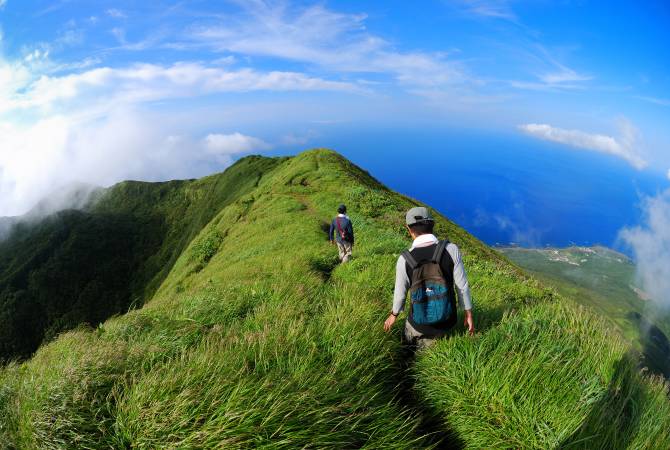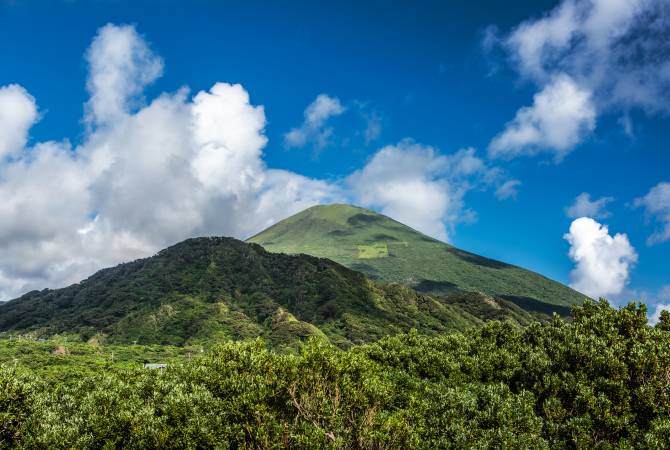 Terrain
The island's volcanic origins become clear upon exploring the "Nanbara Coast of Permian Rocks," a lava field that stretches 500 meters along the coast. Other areas of the island flourish with lush vegetation, and islanders use the native plants, such as ashitaba, in local dishes.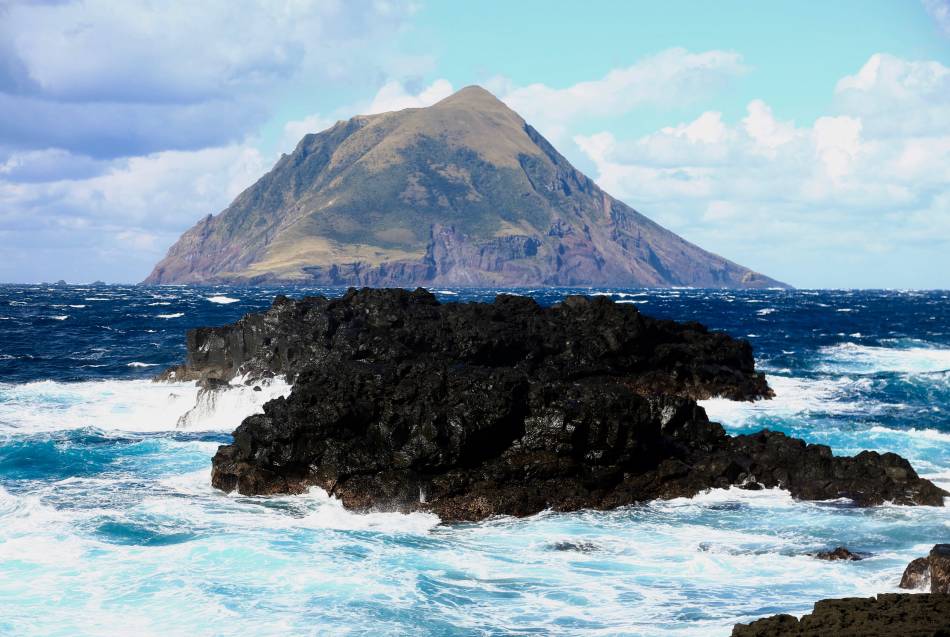 Outdoor onsen hot springs
Soothe your body in the open-air baths at Miharashi-no-yu, while taking in the unbeatable views over the Pacific Ocean. The facilities are open night and day, so you can enjoy both crisp blue skies and majestic starry nights. You may even catch sight of bottlenose dolphins or orcas frolicking in the ocean below.