A key Tokyo transit point and portal to food, fun and entertainment
Shinagawa Station is a bullet train station and one of the stops on a direct route to Haneda Airport. Most local JR trains pass through here as well. Yet, the area offers much more than a quick coffee stop on the way to somewhere else. Venture out of the station to discover modern waterfront developments, great food, shopping, recreation and historical legends laid to rest.
Tips
Gourmet treats and recreation options a stone's throw from the station
The modern waterfront development of Tennozu Isle
Resting samurai, contemporary art and a night at the races
How to Get There
Shinagawa Station is on the JR Yamanote, Keihin-Tohoku, Yokosuka, Tokaido, and Keikyu lines. For Tennozu Isle, take the Tokyo Rinkai Line or the Tokyo Monorail.
From Haneda Airport: 45 minutes by Limousine Bus to Shinagawa Station, or 35 minutes by train.
From Narita Airport: One hour 25 minutes by Limousine Bus or one hour 40 minutes by train.
From Shinjuku Station: 19 minutes to Shinagawa Station on the JR Yamanote Line.
From Tokyo Station: Nine minutes to Shinagawa Station on the JR Keihin-Tohoku Line.
Free Wi-Fi, tax-free shopping and places to have fun
Atre in the station building is home to a wide range of cafés, restaurants and shops, and also offers free Wi-Fi and some tax-free shopping. Although large-scale construction continues to dominate the landscape outside Shinagawa Station, don't be put off. Plenty of gourmet treats and recreation await beyond the scaffolding. Located across the main road in the Shinagawa Prince Hotel is Maxell Aqua Park Shinagawa with its amusing dolphin shows and Jellyfish Ramble—blooms of jellyfish gliding through large tanks. The hotel also provides you with some classic recreational fun—rent one of the 80 bowling lanes at the Bowling Center or catch a movie at the cinema complex T-Joy Prince Shinagawa, with its 11 screens.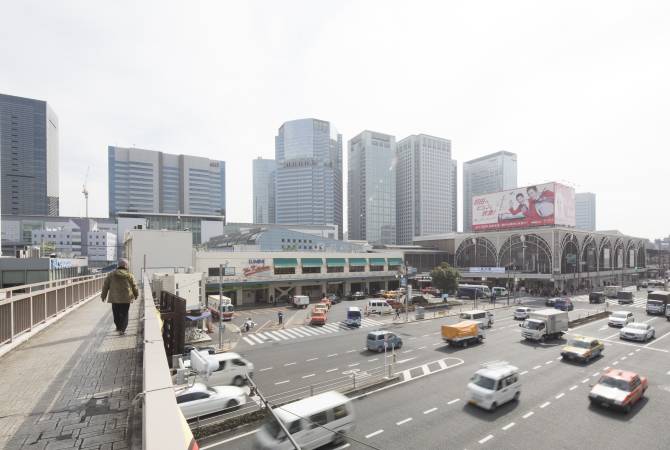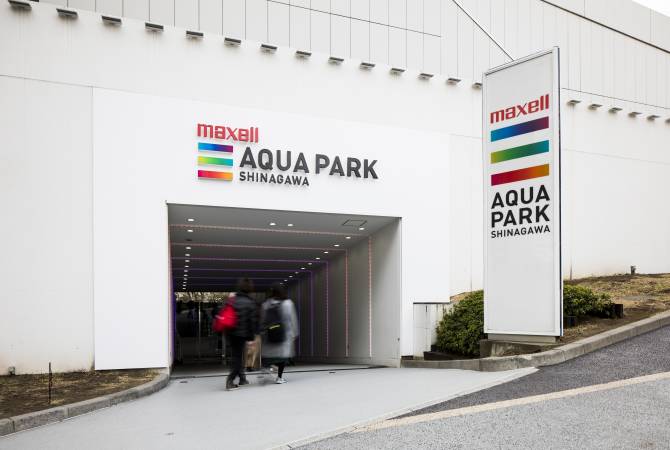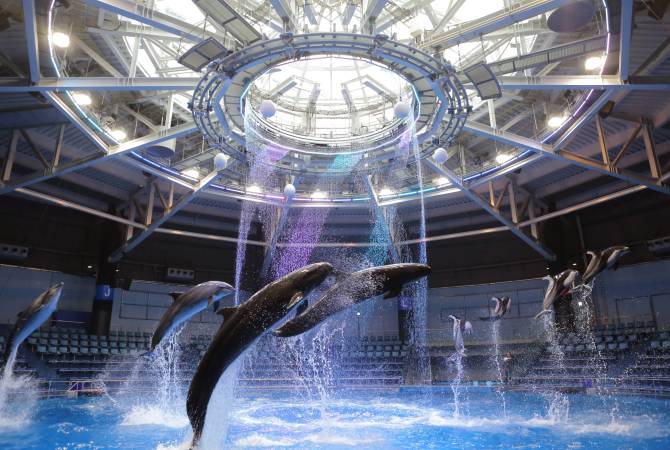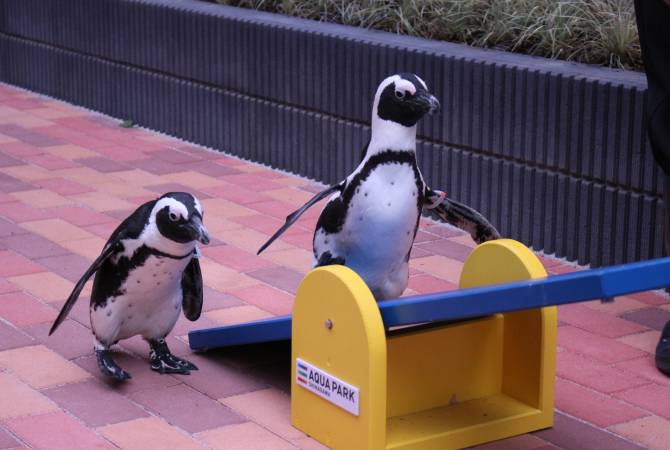 Waterfront warehouses and canalside dining
Urban planners have been busy redeveloping the old warehouse district of Tennozu Isle, adding modern buildings along the canalfront and bayside. Feel the sea breeze and take a stroll along the boardwalk before stopping off at T.Y.Harbor for steak and craft beer with great views of the water. After browsing the cafés, accessory shops and galleries lining Bond Street, visit the Archi-Depot Museum—a rare opportunity to "see, learn, and enjoy the architectural culture of Japan."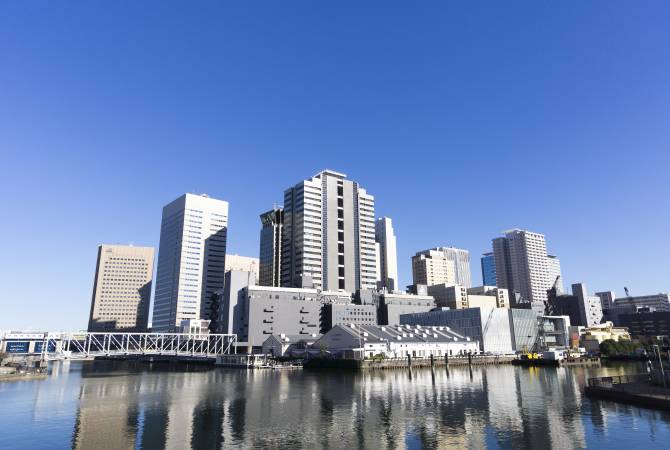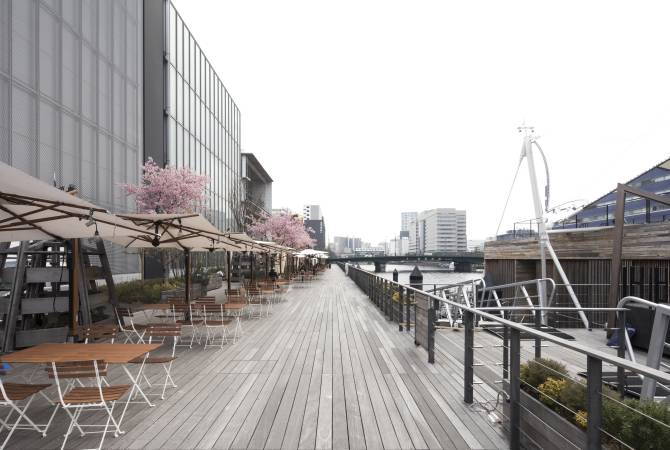 The Shinagawa scene—art, history and horse racing
Head outside the station and discover a treasure trove of art, history and recreation. While you've probably not heard of Sengakuji Temple, you'll probably know about the 47 Ronin—the band of samurai who died for loyalty. The 47 are laid to rest at this temple—as is their ill-fated lord. If you find yourself a little low on funds, head to Shinagawa Shrine where washing coins in the fountain of the smaller on-site shrine of Ana Inari-jinja will reportedly balloon their value by 10,000.
For a more modern experience, visit the O Art Museum. Exhibits here are rotated, so repeat visitors can enjoy new works of art throughout the year. And since it's located in the Ohsaki New City building complex, it's easy to go shopping after you're finished. The long shopping streets of Togoshi-Ginza and Musashi-Koyama are perfect for an afternoon of snacking and strolling. When evening falls, take a trip to Oi Racecourse for a night of horse racing—the track is open in the evenings between March and December.