Japanese tradition meets French chic
This small, stylish neighborhood close to Shinjuku was once a lively geisha district. Now, with its cobbled streets, chic shopping, French schools and French restaurants, Kagurazaka is better known as Tokyo's little Paris. Stroll the quiet backstreets and you'll still find signs of the area's geisha heritage: elegant traditional ryotei restaurants and kimono stores are flanked by modern Michelin-starred establishments and minimalist galleries. If you're lucky, you may see some of the few remaining geisha going to their appointments. Kagurazaka is now a relaxing place where you can explore the mix of shrines, cafes and fashionable new stores as cats sun themselves in quiet corners.
How to Get There
Access the area from Kagurazaka Station on the Tokyo Metro Tozai Line.
From Haneda Airport: 65 minutes by train.
From Narita Airport: One hour 55 minutes by train.
From Shinjuku Station: Take the JR Yamanote Line for Takadanobaba and transfer to the Tokyo Metro Tozai Line for Kagurazaka Station. Travel time: 20 minutes.
From Tokyo Station: Take the Tokyo Metro Marunouchi Line for Otemachi and transfer to the Tozai Line for Kagurazaka Station. Travel time: 30 minutes.
Worshipping the old and the new
Toward the center of the main street, bold red Zenkokuji Temple has been a symbol of the town since the 18th century. Dedicated to Bishamonten—a deity who grants wishes—it's a good place to start your explorations and make a wish for some good shopping. A little further up the hill, architect Kengo Kuma has designed a loving and contemporary renovation of Akagi-jinja Shrine, using glass and natural materials. There's a modern Italian restaurant onsite, so this is definitely not your typical Shinto shrine.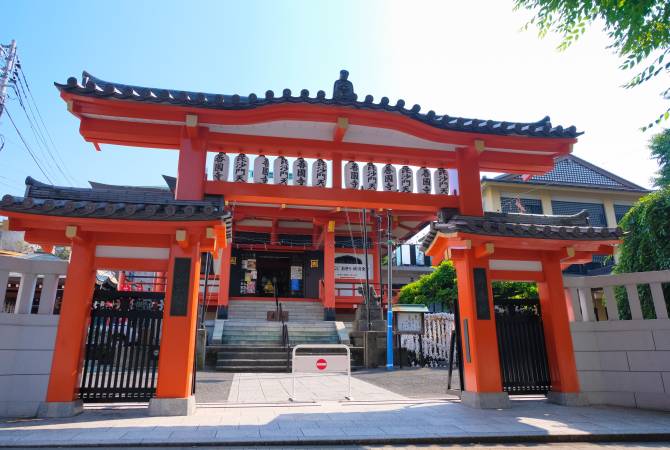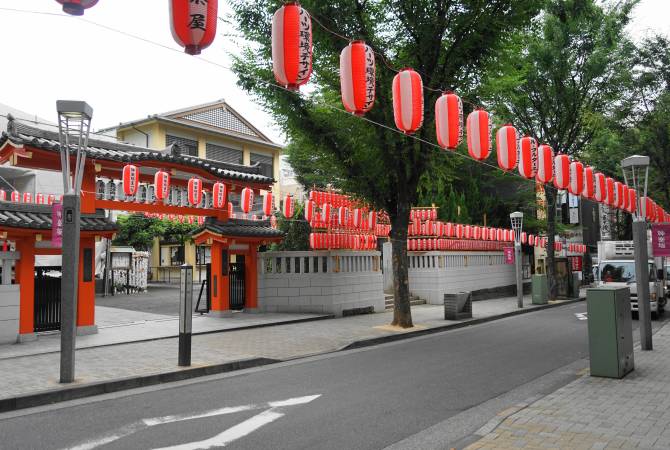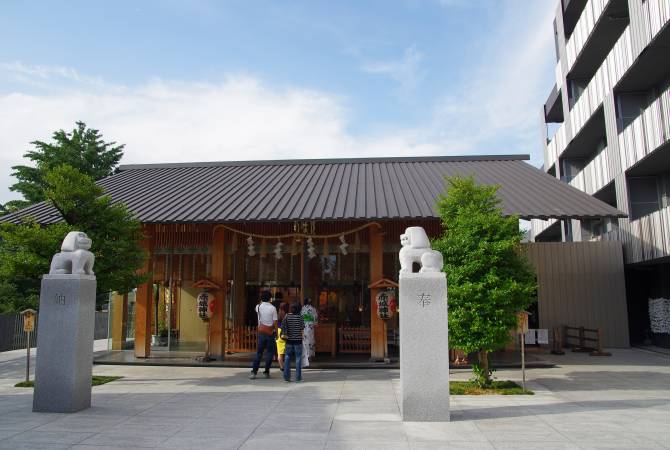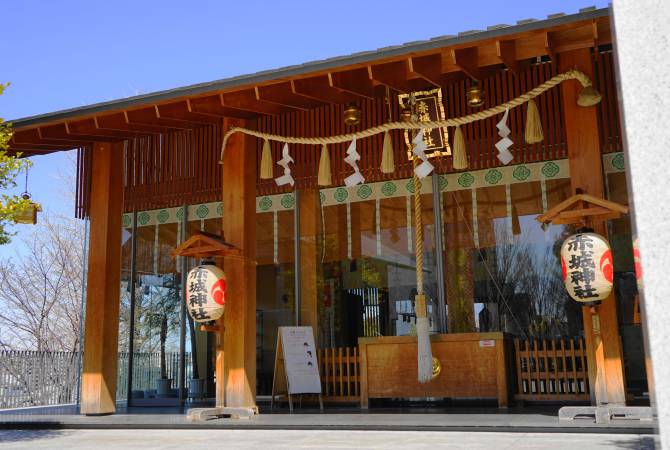 Take time to get lost
The narrow backstreets of Kagurazaka recall the area's past as an entertainment district. High-class traditional restaurants known as ryotei are marked by discreet signs and traditional Japanese noren curtains. You can almost hear the clip-clop of wooden sandals as geisha hurry between appointments. Kakurenbo Yokocho and Hyogo Yokocho Alley retain their Edo period (1603-1867) atmosphere, with cobbled streets and lacquered black wooden walls. While the walls used to conceal grand samurai houses, you're more likely to find trendy restaurants and stylish apartments now.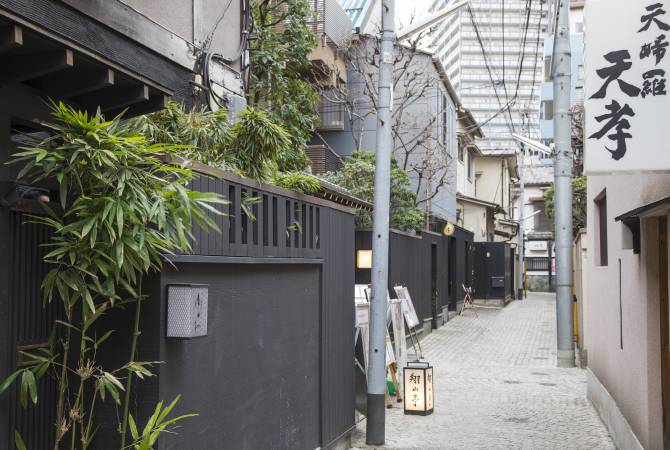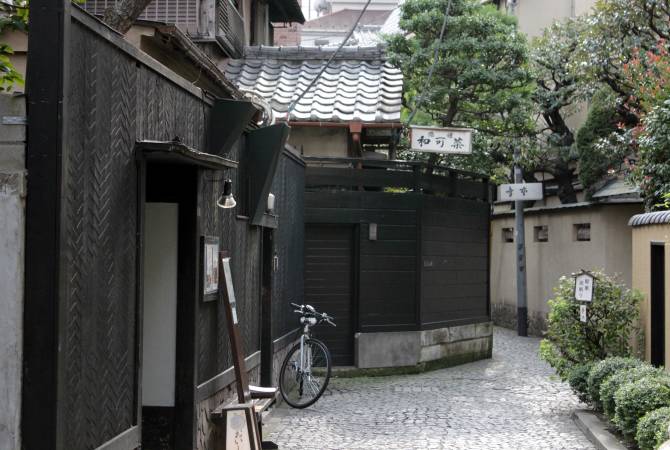 Hidden gourmet spots and stylish shopping
On weekends, Kagurazaka's main street is closed to traffic, meaning you can stroll the area from Iidabashi Station up to Akagi-jinja Shrine. Stop in at cafes and select shops along the way. On a sunny day at the Canal Cafe, you could easily forget you're in Japan, although the cherry blossoms in spring do give it away.
You'll find Michelin-starred kaiseki restaurants, French patisseries and casual Italian pizza places tucked away in the side streets. Shop here for delicate kimono fabrics, traditional cosmetics and handmade ceramics, and dig through rare vinyl records.