A serene and spiritual forest thrives in the middle of the concrete jungle
The densely forested grounds of Meiji Jingu occupy a large swath of land bisecting Shinjuku and Shibuya. A walking path cuts through the trees, leading to the shrine in the center. Walking along this misty trail will make you forget you're in the middle of two of Tokyo's busiest districts.

In addition to being one of the best walks in the city, Meiji Jingu is also a holy place for adherents of Japan's Shinto religion. During the New Year's holiday, some three million people pay visit to the central offering hall for the Hatsumode (first shrine visit) custom. On weekends, you may also catch sight of a marriage procession, characterized by a bride wearing an immaculate white hooded kimono, and her groom in traditional black robes.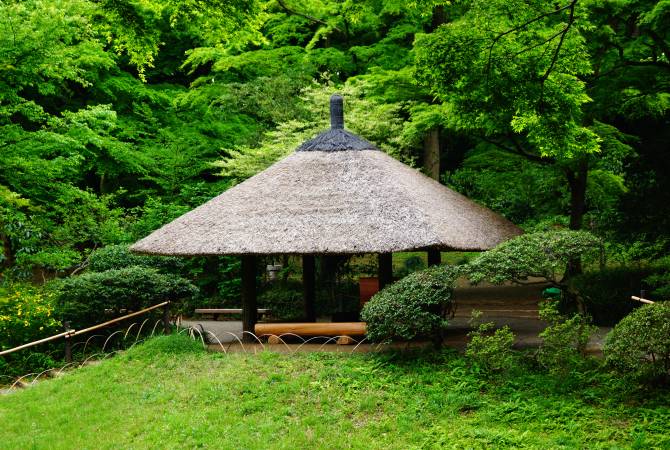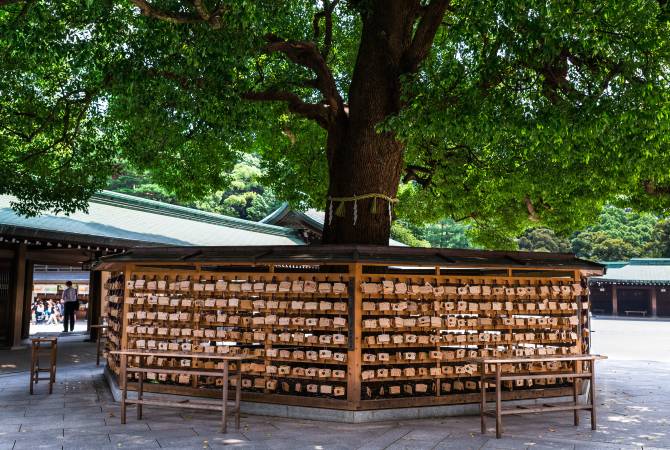 Tips
Head to the inner gardens in June, when irises are blooming
Look for traditional Shinto weddings taking place on Sunday mornings with brides in white hooded kimono, grooms in formal black robes
Meiji-jingu Shrine honors Emperor Meiji and Empress Shoken, who reigned as Japan went through a period of rapid modernization starting in the second half of the 19th century. Initially built in 1920, the main shrine and other important parts of the complex were destroyed by firebombing during World War II. The shrine and its grounds were rebuilt in 1958. In 2020, the same year that the Olympics and Paralympics will be held in Tokyo, Meiji-jingu Shrine will celebrate the 100th anniversary of its enshrinement.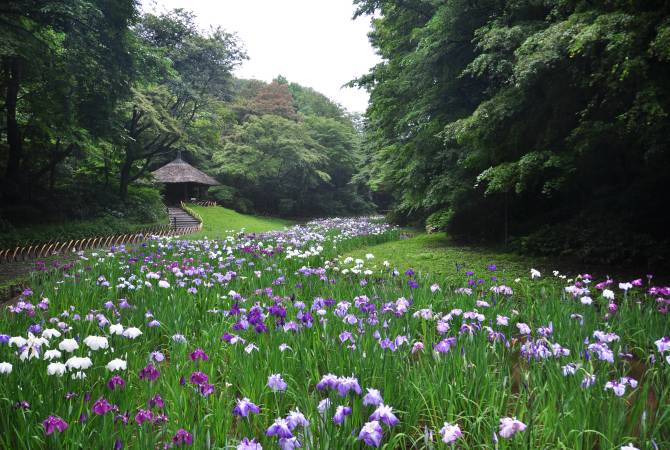 After your visit to Meij-jingu, enjoy a stroll around the adjacent Yoyogi Park followed by shopping and food in the surrounding neighborhoods, which include Harajuku, Omotesando, Shibuya, and Shinjuku.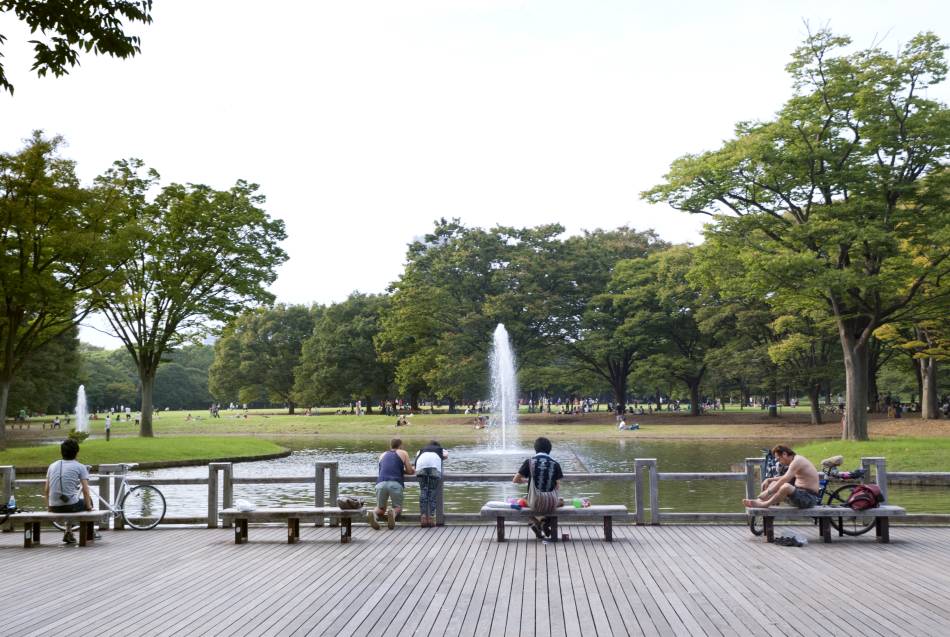 Note on construction: In commemoration of the 100th aniversary of Meiji-jingu Shrine in 2020, the Meiji Jingu (also spelled "Meiji-jingu") Museum is under construction, and is set to open on October 26, 2019.