Main content starts here.
Which to ride? Varieties of Tokyo cruise services
Joys of cruising
Tokyo offers visitors many different ways to enjoy the variety of vessels that ply its waterways, ranging from small boats to larger cruise ships. Visitors can ride and compare water buses that boast neo-futuristic designs with traditional Japanese style houseboats representative of the Edo period. The attractive features of these unique vessels are explained here.
Water Bus
Many different water buses can be seen on the regular route.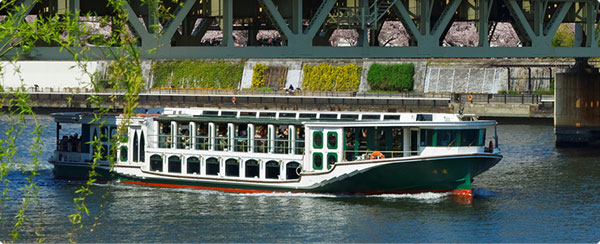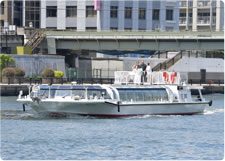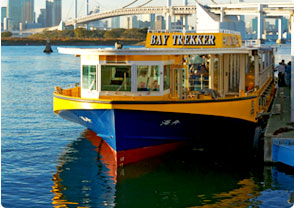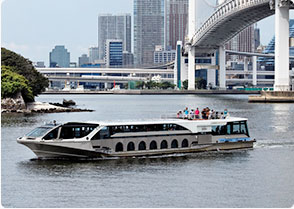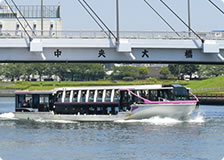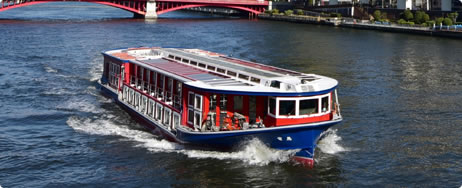 Himiko
Designed by the famous Japanese manga and anime artist Leiji Matsumoto, this water bus has a futuristic design that resembles a teardrop.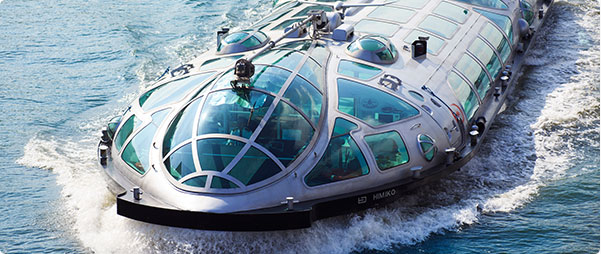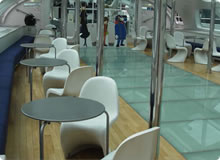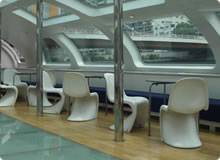 Hotaluna
This is the second water bus to be designed by Leiji Matsumoto. Its design resembles a space ship with an observation deck on the top. Subtle illumination reminiscent of fireflies lights up the Sumida River at night.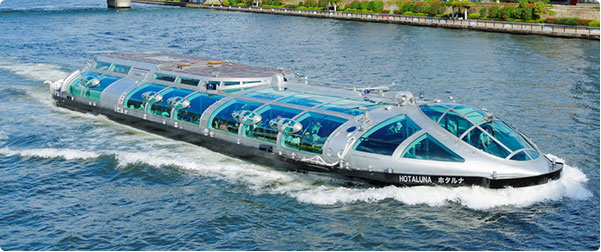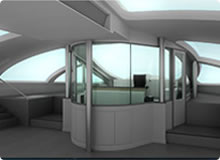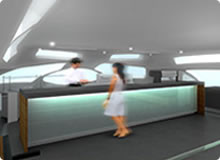 Yakatabune
Yakatabune are traditional Japanese style houseboats representative of the Edo period. Paper lanterns light up the boats at night to create a mystical atmosphere. You can also charter yakatabune for private events.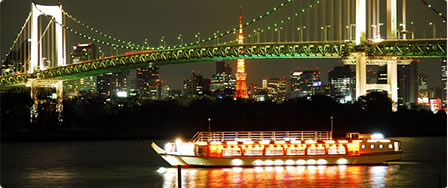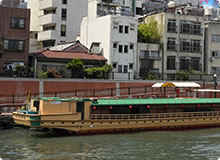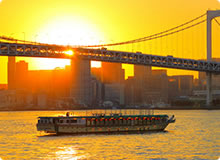 Cruiser
Enjoy a refined atmosphere inside both small boats and larger cruise ships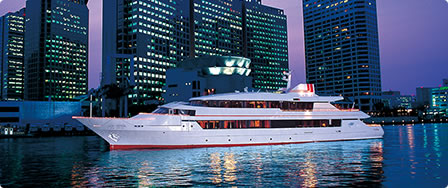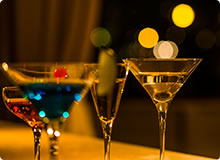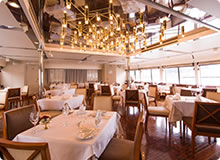 Easy access to popular tourist spots
When sightseeing in Tokyo, water transport is a quick and highly convenient way of going around without being stuck in traffic or switching modes of travel.
Cruise ships can be boarded at several locations including at Ryogoku, the home of sumo stables in Tokyo, or at Hama-rikyu Gardens that features a seawater pond (Shioiri Pond). Regular cruises also operate between popular tourist spots such as Odaiba and Asakusa. Visitors arer treated to unique and impressive scenery from these cruise ships, such as viewing Rainbow Bridge from under the bridge.
Easy and convenient sightseeing model course!