An ancient aristocratic tradition makes for a fun night out
Pleasure cruising is an ancient Japanese pastime. As early as the Heian period (794-1185), aristocrats including members of the Imperial Court would take leisurely boat rides on lakes and rivers, gazing out at the flora and fauna while enjoying good food and drink, and perhaps even writing a poem to capture the beauty of the season.
These days, anyone can charter a yakatabune, a low-slung barge outfitted with red lanterns. This traditional boat is the craft of choice for a fun time on the water. In Tokyo, many of these boats ply the Sumida River, making a round-trip journey that starts near Tokyo Skytree or the Ryogoku neighborhood and goes as far as the waters of Tokyo Bay near Odaiba and the Rainbow Bridge.
There are many boat companies to choose from, but some of them require you to rent out the entire boat (usually, for a minimum of 20 people), and some do not have foreign-language services.
This article focuses on yakatabune and other boat cruises that offer options to various group sizes to experience traditional Japanese culture in a fun and approachable way. Cruises like this generally last between 90 minutes and three hours, and you pay a single fee that includes a Japanese-style course meal, all-you-can-drink beverages—both alcoholic and non-alcoholic (beer, wine, sake, tea, juice, and more)—and of course, on-board entertainment.
Tips
Enjoy a kabuki-style performance that channels the spirit of the samurai
Take a ride in a traditional wasen wooden boat
Experience the refined arts of the geisha
Samurai cruising on the Gozabune Atakemaru
Take a ride on the Atakemaru and you'll enjoy a Tokyo night cruise with some enchanting dinner theater. Look at Tokyo Tower and Rainbow Bridge from the window, but don't stare too long or you'll miss the stylings of the Shiki Theatrical Company. Their performance is an innovative blend of traditional Japanese influences: kabuki theater, oiran-style fan dancing, and classical Eastern music. During the day, the ship also offers a 40-minute Tokyo sightseeing tour that includes a light lunch.
Take a ride in a wasen wooden boat
A wasen is a small, traditional boat operated with a single long oar. Dating back to Edo Japan, these vessels were used to transport both goods and people throughout the city. Koto City offers free 20-minute rides on wasen, and you can even try using the oar yourself.
The boats can be boarded at Umisunabashi Bridge in Yokojukkengawa Shinsui Park, a 20-minute walk from Toyocho Station on the Tozai Line.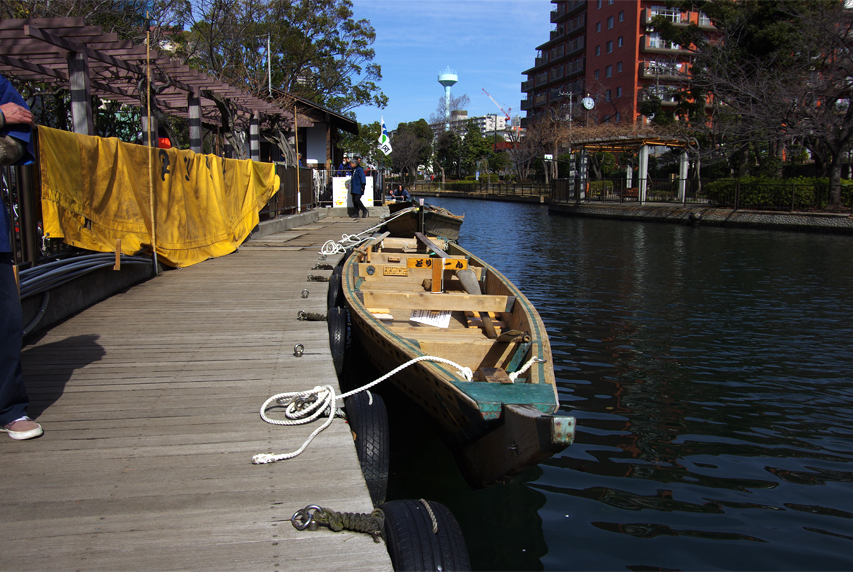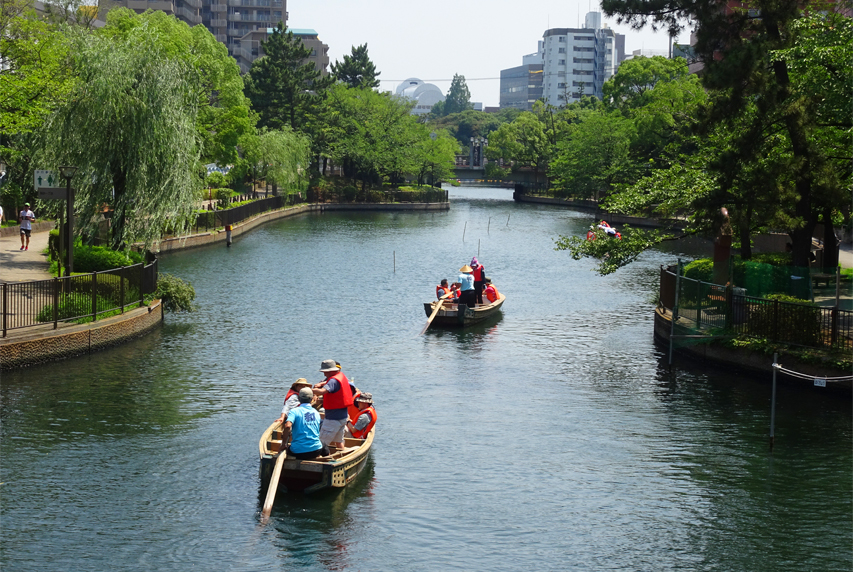 Photo courtesy of Koto City
A luxurious cruise that lets you choose the entertainment
Harumiya has been in business since 1901, and they offer a fantastic range of yakatabune experiences. You can reserve a spot on one of their cruises with as few as two people, but if you do reserve an entire vessel, you can book your choice of special entertainment, including a performance by classical Japanese musicians or a group of geisha.
If you want to learn more about yakatabune entertainment, this link to Yakatabune Boat Cruises will be helpful.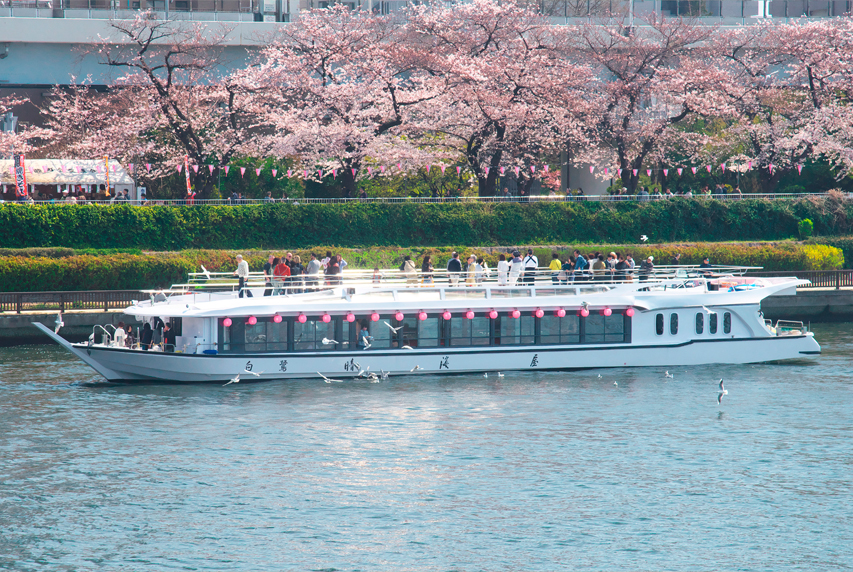 Nightlife out on the water
All the above options include a full dinner and great entertainment, but if you just want to make your own fun out on the water, here are some options to consider.
In summer, many yakatabune cruises offer all-you-can-eat monjayaki courses. Monjayaki is a savory pancake-like dish with a runny texture. It's a Tokyo specialty, so don't miss the chance to have your fill of this unique dish.
Noryosen is a party boat that runs during the summer. You can get a discount on certain days if you wear a yukata (a light cotton kimono worn in summer). The crowd skews international, young and, shall we say, spirited.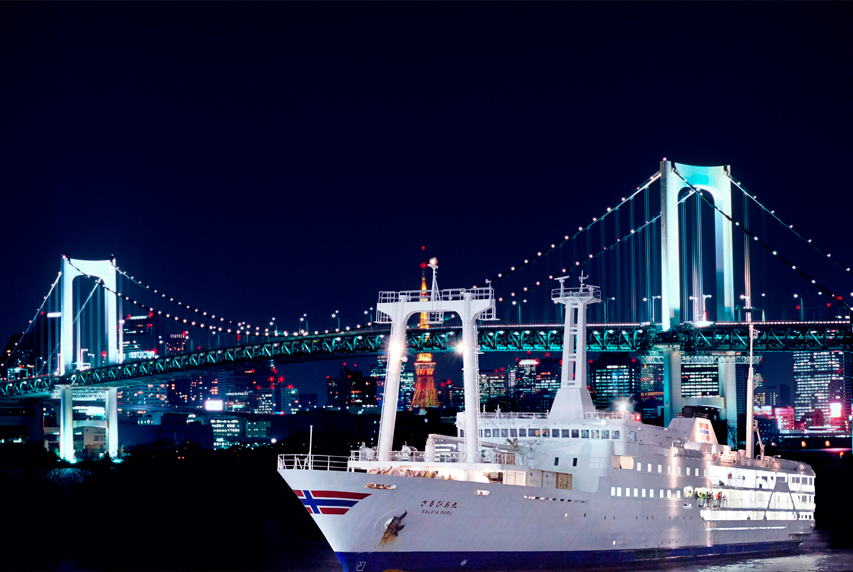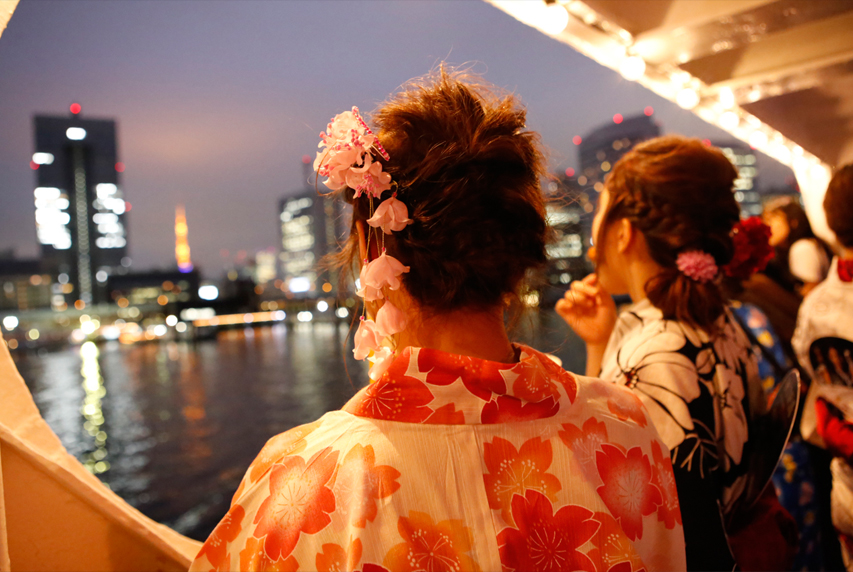 If you're looking for more ideas on what to do in nearby areas, check out the "Waterfront Guides" in Walks and Tours page.
Here's a general pointer to wrap things up: in summer, spending the evening of a big fireworks festival on the river in a yakatabune is one of the coolest things you can do in Tokyo, but those are some of the most popular nights to cruise, so reserve early!