Where to find fireflies in Tokyo
Catching fireflies as a child is a fond memory for many people. In Japan too, fireflies, or hotaru, create spectacular night displays of twinkling stars. Even in Tokyo, you can see fireflies. The charming light-makers only live in places with pure water. Marvel at their lights from sunset until around 21:00 and watch these insects illuminate the night.
Tips
Fireflies like warm, humid air, as well as and clean, pure water.
Firefly numbers are decreasing around the world so it's important to be gentle.
Do not catch the fireflies. Simply observe them quietly.
If you use a flashlight, try to aim it at the ground so you don't confuse the fireflies.
An abundance of fireflies: Yuyake Koyake Fureai Village
Become surrounded by an abundance of nature and breathe the fresh air of Yuyake Koyake Fureai Village. In this area of Hachioji, Tokyo, you can experience a lush green world that makes you forget you are in the city. If you want to see the beautiful fireflies, there is no better time to visit than in June. Watch the little bugs speckle the sky with their lights. The fireflies weave between the trees, creating a magical, glowing forest. They are best viewed from mid to late June, from dusk. Yuyake Koyake Fureai Village holds many special events all year long, but their fireflies are not to be missed.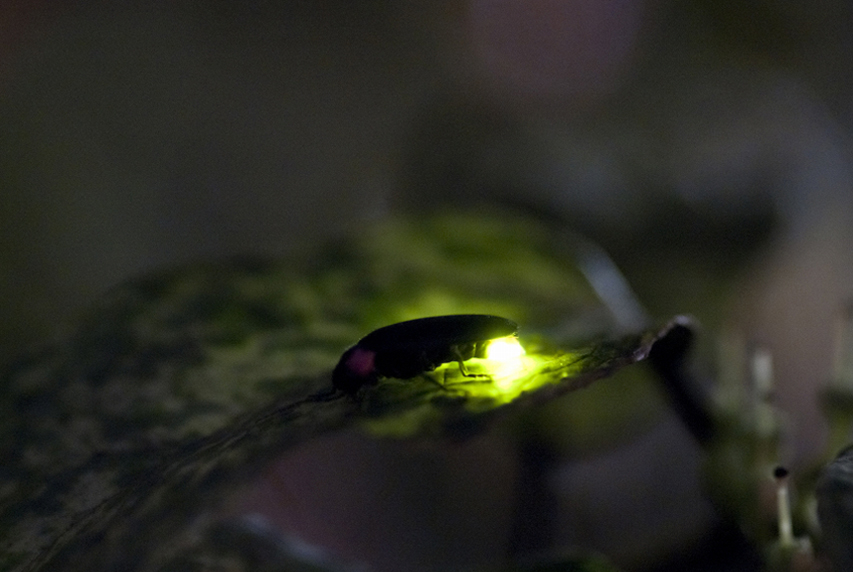 A long history of fireflies: Hotaru Park
Tama River is a beautiful sight no matter the time of year, but seeing it alight with fireflies makes it into something straight out of a fairy tale. Head to Fussa to the aptly named Hotaru Park, only one hour west of Tokyo, to see this free firefly festival in mid-June. Five hundred fireflies are released along the banks of the Tama River to create swirling lights that reflect off of the water and sparkle in the sky. Not only will the charming bugs welcome you, but you can also find food stalls and stage performances for a lively Japanese festival atmosphere. Take the train to avoid crowds and plan to arrive around 20:00, as the festival finishes around 21:00. The fireflies, of course, will be staying long after.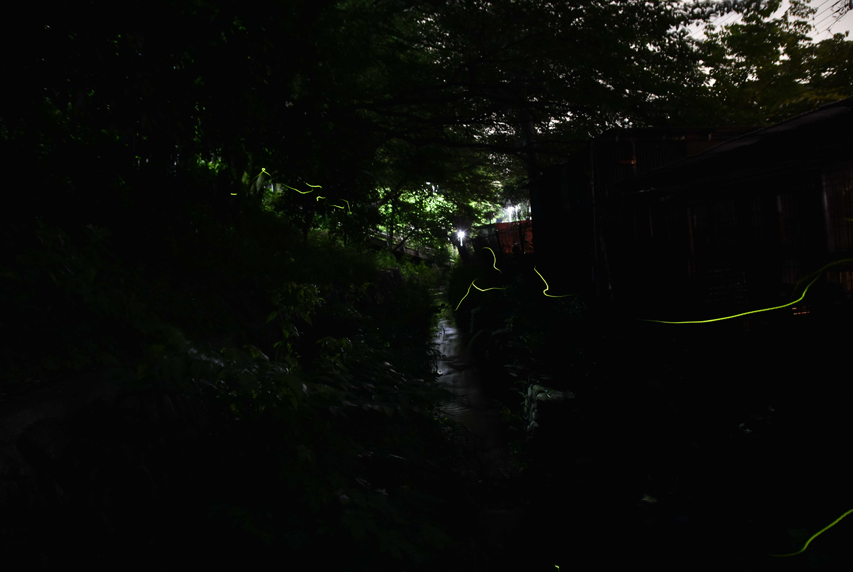 Fireflies surrounded by gentle nature: Osawa no Sato
Visit Osawa no Sato in Mitaka for a chance to see fireflies in their natural habitat. Floating on top of the flooded rice fields are cabbage leaves, which serve as food for the firefly larvae. This encourages the newly-formed fireflies to stay in the area longer, as their mating season begins, they signal to one another using an orchestra of lights. Take a stroll down the boardwalk through tall grass and be mesmerized by the dancing illuminations. Mid-June is the best time to see the fireflies. The small insects make their nightly appearance from around 19:00 to 21:00. The park asks that guests please not use flashlights, strobe lights, or flash photography while looking for fireflies.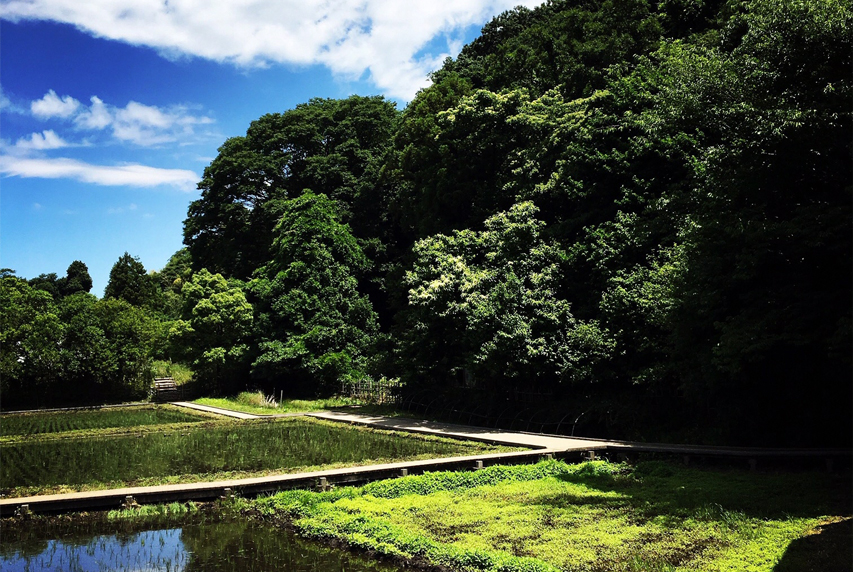 Stay in a traditional hot spring village and enjoy fireflies: Iwakura Hot Spring and Nariki River
Follow the fireflies to this secluded part of Tokyo. At Iwakura Hot Spring, Ome, you'll feel as though you've been transported back to a simpler time. After you're done soaking in the onsen (hot spring), wander the Nariki River on a self-guided tour or an event to see fireflies in June. Enjoy the area's lush green forest and go on a mystical adventure with the fireflies.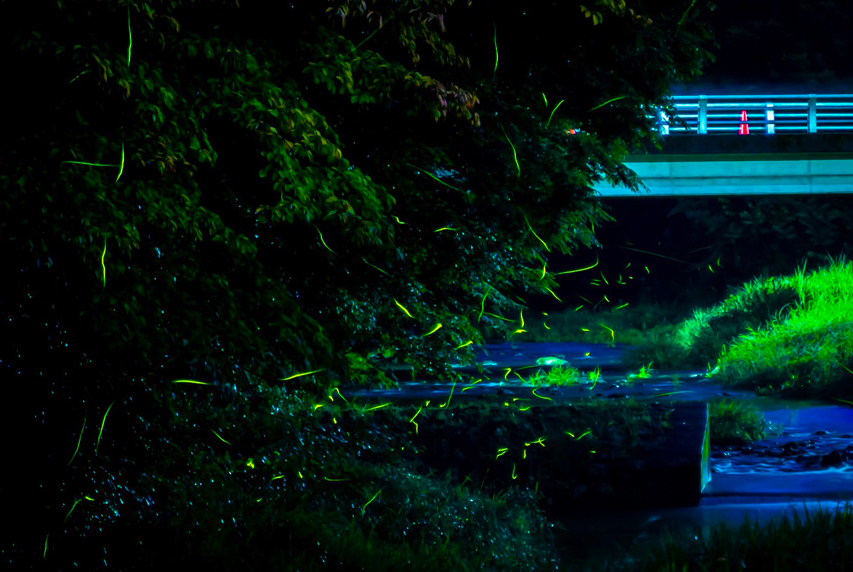 Valley of the fireflies—Yozawa River
Appreciate the silence of dusk as you walk along Yozawa River near Akigawa Valley and Seon-no-Yu, with the fireflies flying around you. Stroll from Tokuun-in Temple, a serene village temple, and discover your peace of mind and inner Zen. The banks of the Yozawa River are another popular option for firefly-watching in Akigawa Valley. The river is cleaned by locals and the pure, flowing waters draw fireflies to it. Take a summer walk along the cobblestone path next to the river and watch as the insects dart over the surface of the waters. The best time to see the fireflies in this area is from 20:00 to 21:00. You will love the quiet serenity of Akigawa Valley and its fireflies.