Eat, drink and be merry on a Japanese pleasure boat
Revel in an experience that, centuries ago, was restricted only to the wealthy. Feast on traditional Japanese cuisine over free-flowing drinks on board a yakatabune pleasure boat. Mostly an evening affair, feel the river breeze as you see the bright city lights and riverside views from a different vantage point.
Tips
The food—sushi, tempura and other seasonal delicacies are typically served
The views—especially when the cherry blossoms are in full bloom in spring or during the firework festivals in summer
Belt out some classic pop and rock tunes with the onboard karaoke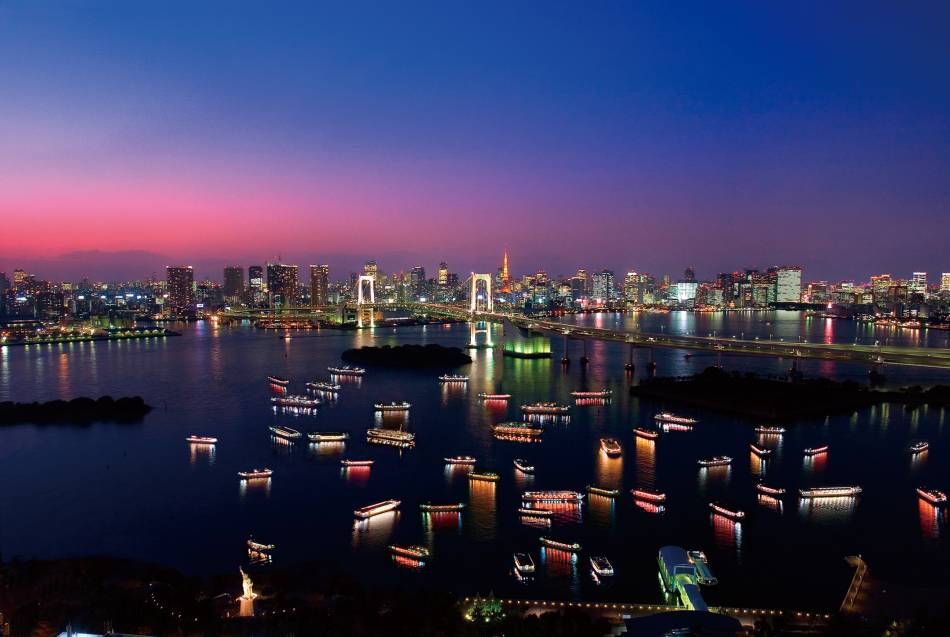 A brief history of the pleasure boat
The yakatabune—historically referred to as Japanese pleasure boats— are small ships adorned with lanterns that were used to host dinner parties where guests could mingle and socialize over food and drinks. Each boat was furnished with tatami mats and low tables; they featured entertainment such as music performances and poetry recitals as the boat cruised down the river. The pastime of yakatabune first started during the Heian Era (794-1185) and had been a hallmark of ostentatious luxury for feudal lords, samurai warriors, and, later, wealthy merchants. It opened up to the masses only in the late 19th century.
History by the Water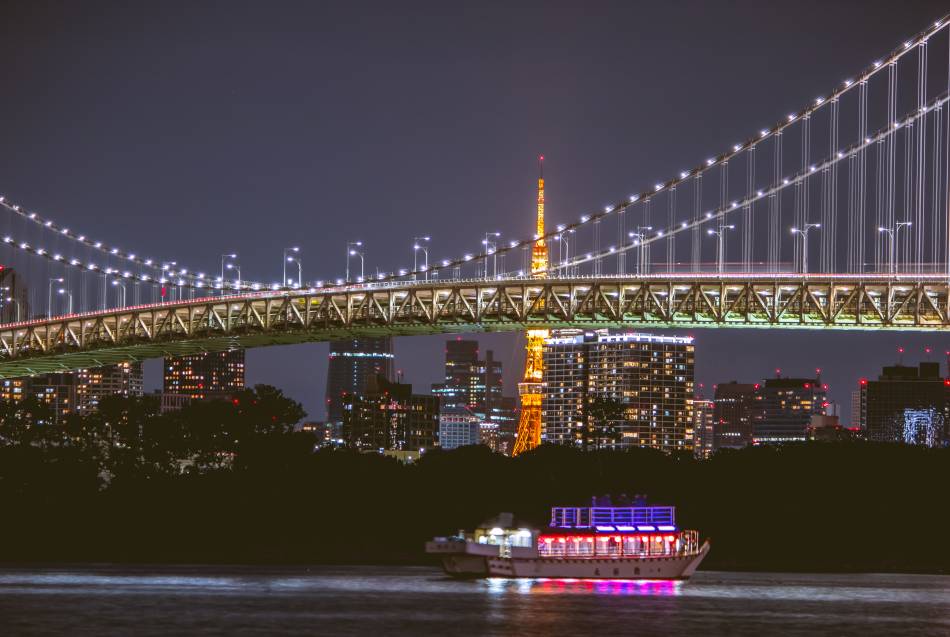 City views from the water
As your yakatabune sets sail, it is time to eat, drink and be merry. Feast on traditional Japanese cuisine such as sushi and tempura, while quenching your thirst at the all-you-can-drink bar of alcoholic and non-alcoholic drinks. As you revel in the jolly mood onboard—karaoke is also typically available—take in the stunning riverside views and city lights. Each vessel can either be booked for a private party, or shared among a number of small groups. With the smoking area generally confined to the top deck, children can also join in the experience.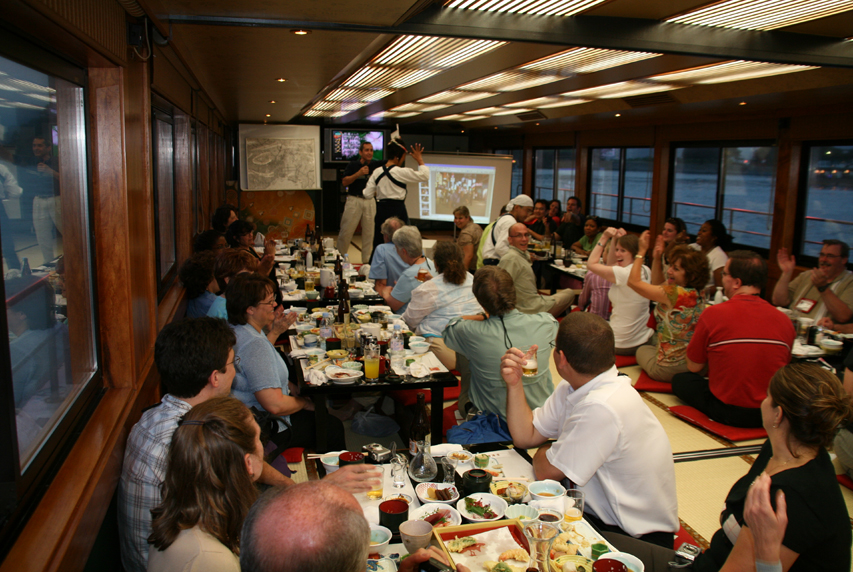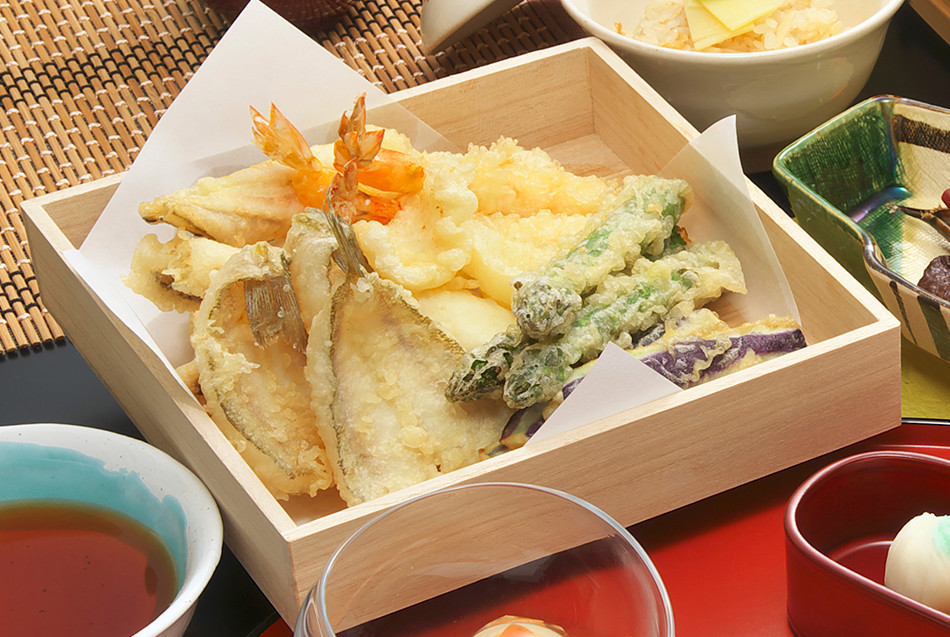 Try on traditional Japanese clothing
Spice up your ride by going dressed in traditional Japanese wear such as a yukata—a casual summertime garment—or a jinbei—an article of loose clothing historically worn as nightwear but now also commonly seen at summer festivals. This will make for some great photographs, while children will also find the experience fun. You can buy these outfits for cheap, especially in summer when many stores sell them, or they are also available for rent. Do some research online to find the best places.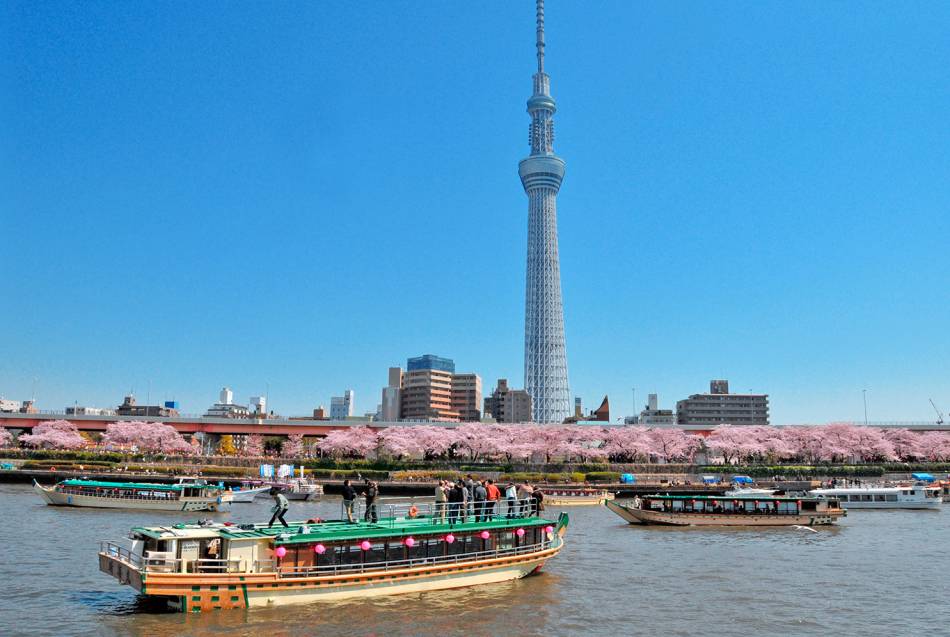 Riding the waves
Be sure to secure your seat in advance with an online reservation, especially during the peak periods: cherry blossoms season in spring and the fireworks festival in summer. Many cruise operators offer bilingual websites, so making a booking is a fuss-free experience. The boarding points differ by service and operator, though common locations include piers along the Sumida River in Asakusa, or in the Odaiba area. Outside of the peak season, scheduled cruises tend to run only in the evenings, and last about two and a half hours.
Yakatabune Routes
A world of entertainment on the water
If you prefer to go during the day, you'll need to gather up a party of 10 passengers as this is the minimum number required to charter a private service. Otherwise, go during the peak cherry blossom season when scheduled services also run all day long. Complete your cultural experience by opting in, usually for an extra charge, for a performance by traditional Japanese geisha who are skilled at art forms like classical music, dancing, and poetry. There are also themed boats such as ninja cruises and fishing tours around the bay.