Main content starts here.
Hotaluna(Tokyo Cruise Ship)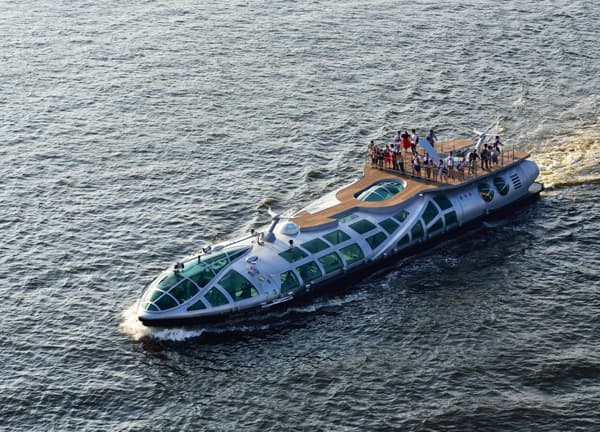 Hotaluna is the second futuristic vessel produced by anime master Leiji Matsumoto. It runs from Azumabashi Bridge, in Asakusa, via the Hinode Pier to Odaiba Seaside Park. Beyond the Sumidagawa River, the roof converts into a promenade deck where passengers can enjoy a view of the Port of Tokyo area.
Views from this course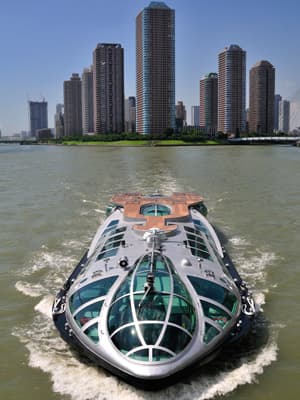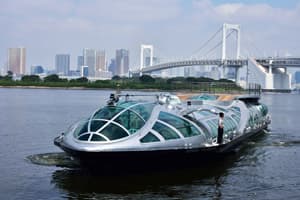 Course / service type
Departure landing
Asakusa/Sumida/Ryogoku|Hamamatsu-cho/ Keihin/Shinagawa|Odaiba
Arrival landing
Asakusa/Sumida/Ryogoku|Hamamatsu-cho/ Keihin/Shinagawa|Odaiba
Time required
1 hour and under
Budget
1,000~2,000yen
Other services
Contact information
Operator:Tokyo Cruise Ship
Telephone number:0120-977311
Fax number:03-5733-4814
E-mail address:info@suijobus.co.jp
Hours:9:30 am to 17:30 pm
Regular holidays:Open year round