Indulge in nature and see Tokyo's best seasonal foliage at the city's myriad parks and gardens
For many Tokyo travelers, it's the modern, glitzy, neon side of the city that first grab your eye—a sprawling technopolis of lights, sounds and colors. Spend any amount of time here, however, and the plentiful pockets of green, from meticulously manicured gardens to open outdoor spaces, will seduce you.
Tips
Most Tokyo parks are free, but a small number charge a minimal admission fee
Don't be trashy—many parks and gardens lack garbage cans, so be prepared to take your trash home with you
Drinking alcohol in public is permitted in Tokyo, but certain parks and gardens like Shinjuku Gyoen National Garden may not allow it
Public and western-style parks and gardens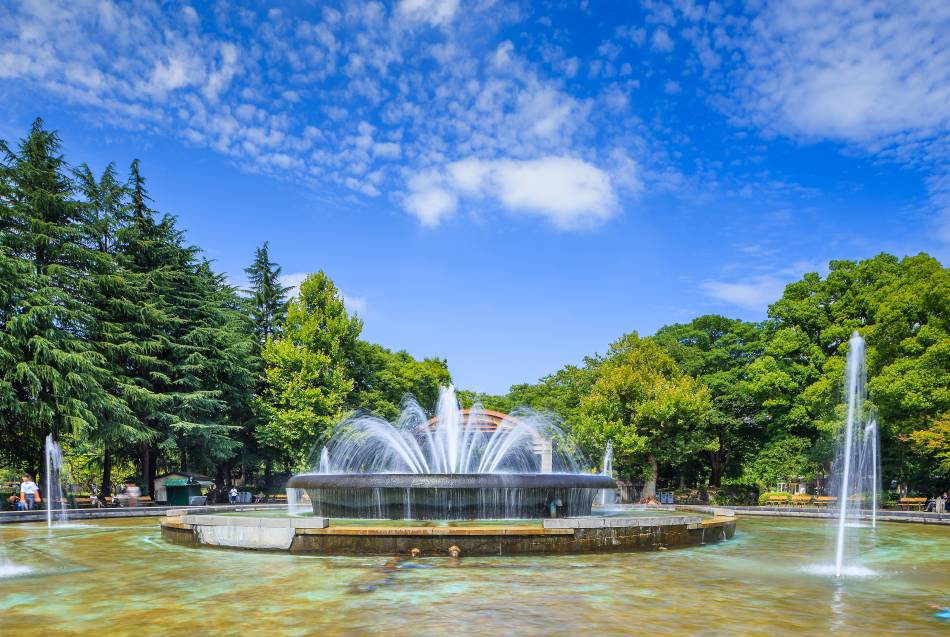 A city as densely populated as Tokyo needs vast open spaces for outdoors fun, relaxation and tranquil reflection. Take a solitary stroll around the grounds of Hibya Park, Japan's first western-style modern park, or Shinjuku Gyoen National Garden. Discover the meaning of sports and leisure at Kasai Rinkai Park or Komazawa Olympic Park. Feeling social? Mingle with the locals at Ueno Park, Inokashira Park or Yoyogi Park, famous cherry-blossom viewing hotspots in spring and prime locations for people watching.
Japanese-style gardens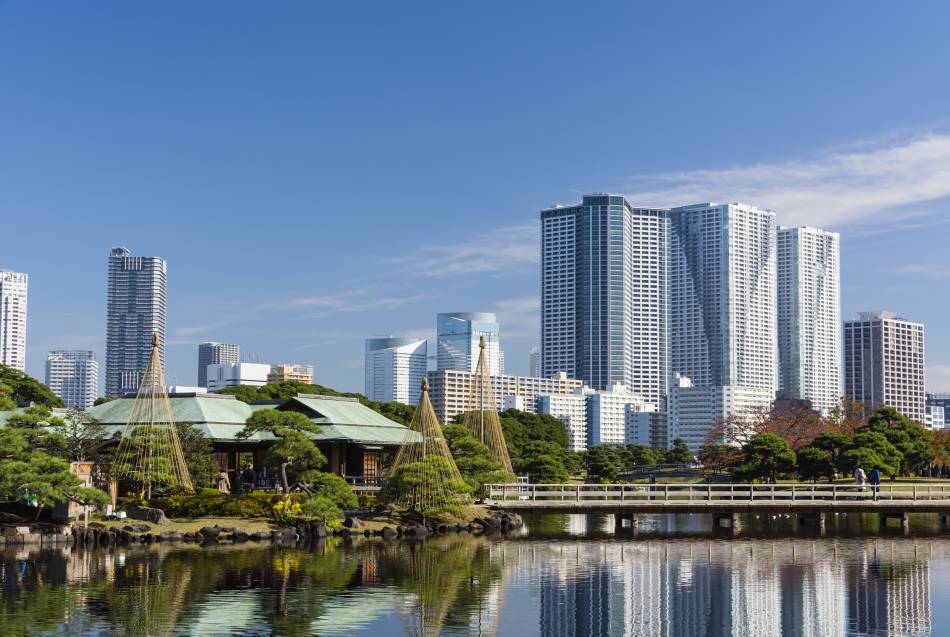 Glimpse back into time with a visit to Japan's traditional gardens. Many were once the relaxation spaces and playgrounds of former daimyo warlords and nobility. Visit these meticulously landscaped gardens, some inspired by famous literary scenes, for their seasonal plants and flowers, elegant teahouses and classic water features. Examples include Hama-rikyu Gardens, Koishikawa Korakuen Gardens and Rikugien Gardens among others.
Temple and shrine gardens
Japan's indigenous Shinto religion dictates a deep respect for nature and where better to respect the deities than at Tokyo's temple gardens and shrine parklands. The most famous of these is the forested Meiji Jingu shrine, where thousands of trees were donated from people all over the country at the time of the shrine's establishment. Other shrine and temple gardens are strictly seasonal, so plan your visit accordingly. Kameido Tenjin Shrine for weeping wisteria in April and May, and Nezu-jinja Shrine for its azaleas—are cases in point.
Nature spots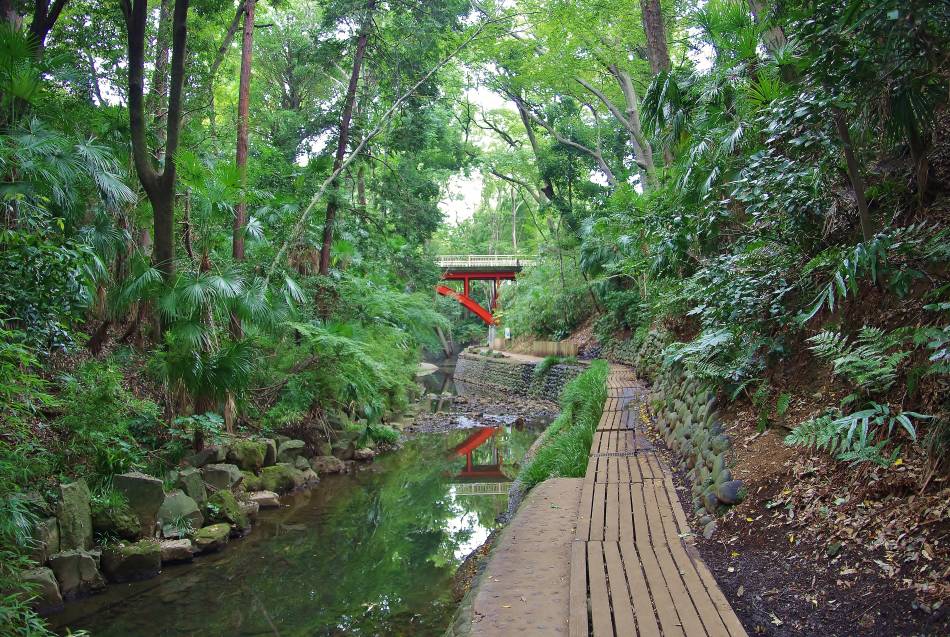 In stark contrast to Tokyo's artfully arranged and perfectly pruned Japanese-style gardens, are wild and woolly environs where traces of untouched nature remain. Visit peaceful Todoroki Valley in Setagaya City to wander among the trees and reconnect with nature, or head to Meguro's Rinshinomori Park, to explore the forests, grasslands, ponds, and wetlands where plants, insects, birds, and other creatures live.
Family-friendly parks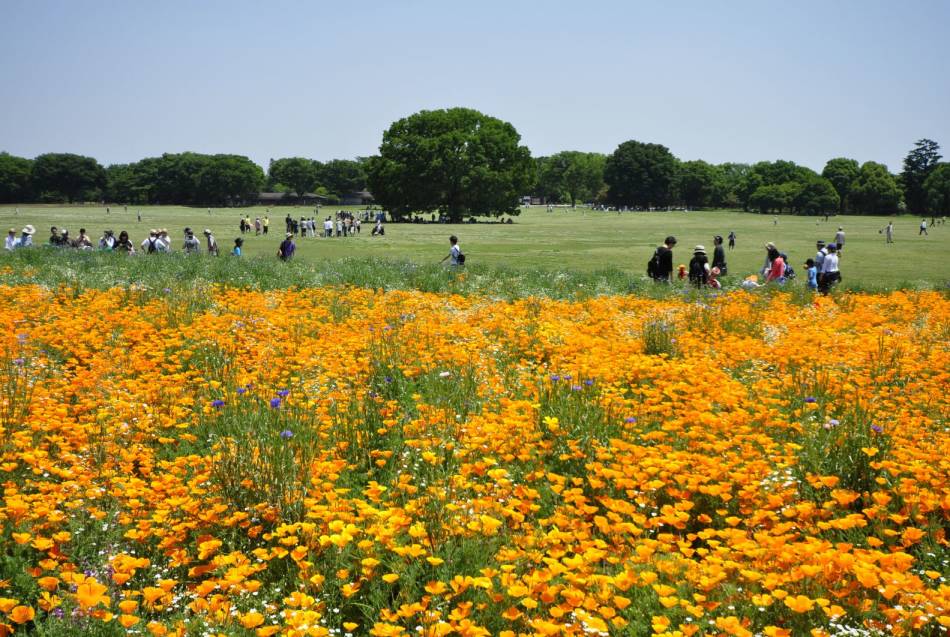 Most of Tokyo's parks and gardens are family-friendly, yet some offer added extras with junior visitors in mind. Spacious Showa Kinen Park, on the outskirts of Tokyo, features age-appropriate playgrounds and a mini-train to zip you around, while Futakotamagawa Park boasts a toddlersuitable play space and a huge, grassy area, suitable for ball play and picnics. For water play during summer, try Nakano Central Park for its seasonal water fountains.