In order to prevent the spread of coronavirus (COVID-19), various facilities around Tokyo may change their operating days or hours. In addition, some events may be canceled or postponed. Please check official facility or event websites for the latest updates and information.
An oasis of calm and Japan's oldest Western-style park
Hibiya Park with its carefully maintained trees, grass lawns and flower beds, is an oasis of calm in the heart of the city. It is within easy walking distance of the Imperial Palace and Ginza and can be combined with numerous other nearby attractions.
Tips
Seasonal flower displays including morning glory displays in July and chrysanthemum displays in November
Outdoor performances at two music halls, as well as events such as the annual Oktoberfest carnival and Christmas market
The vast, 16-hectare Hibiya Park has a rich history: It was feudal grounds during the Edo period (1603–1867) and then a military parade square in much of the Meiji era (1868–1912) before it was converted into Japan's earliest Western-inspired modern park in 1903. Today, there are thousands of tall trees, including a gingko that is estimated to be about 500 years old.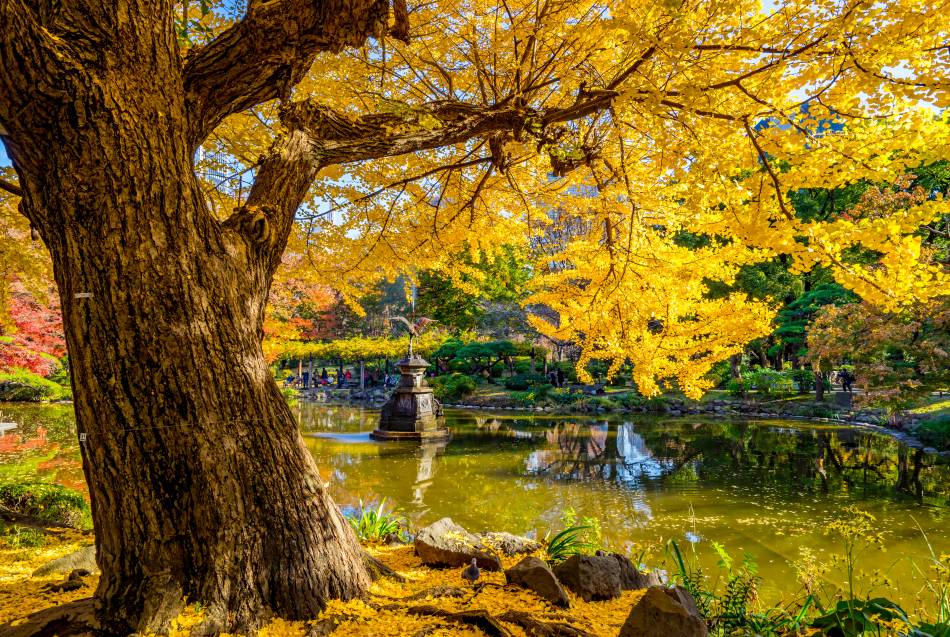 At the center of the park is a fountain inspired by a crane, the nationally popular bird that brings good luck. Revelers will enjoy the seasonal events including an Oktoberfest carnival and Christmas market, and regular music performances held at the al fresco halls within park grounds.