Safe, reliable, and effortless bus tours
Choosing which spots to visit and preparing a schedule are the most energy- and time-consuming aspects of planning a trip. Bus tours take all that weight off your shoulders. Here we introduce four services convenient for sightseeing in Tokyo.
SKYBUS TOKYO operates red open-top double-decker vehicles, reminiscent of the iconic buses of London. Its tours are perfect for short trips around Tokyo, as almost all wrap up in around an hour.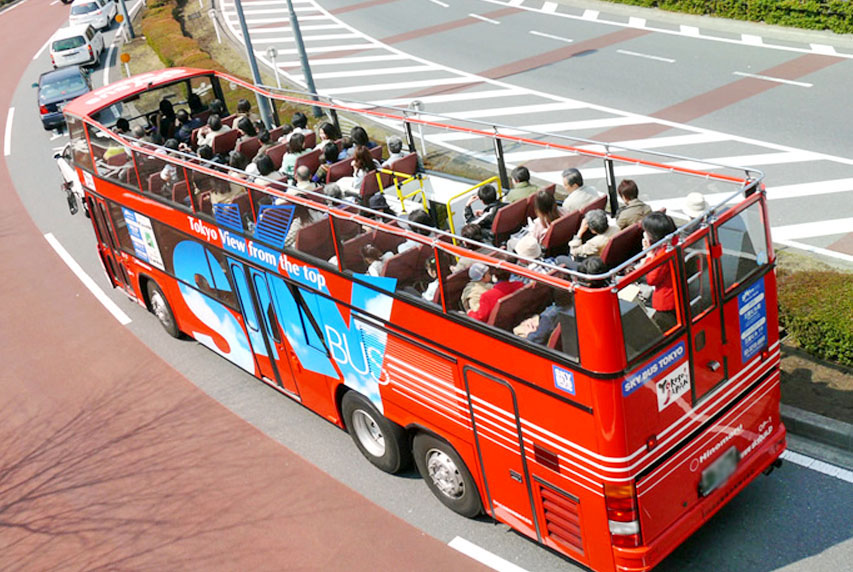 HATO BUS is a long-established bus tour organizer that offers a variety of courses, from brief trips around Tokyo to full-day tours. Its "'O Sola mio" open-top double-decker buses offer an outstanding view of Tokyo Tower and the city's other skyscrapers.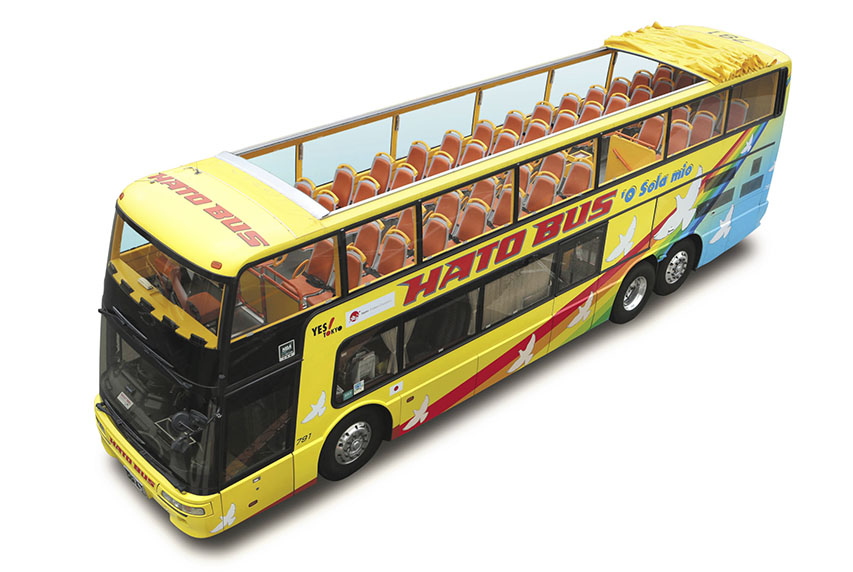 O-Edo Bus specializes in day trips in and around Tokyo. The tours are conducted by interpreter-guides that have passed a strict national exam. They allude to current events, injecting a touch of humor. When there is time to spare, they may even give you a surprise look at spots not on the initial schedule.
Finally, Willer's Tokyo Restaurant Bus is a unique opportunity to experience Tokyo while enjoying a high-class dinner on the move. Passengers can choose between a Japanese and a European style course meal as they visit iconic attractions in Tokyo and enjoy the luxurious ambiance of this unique tour bus.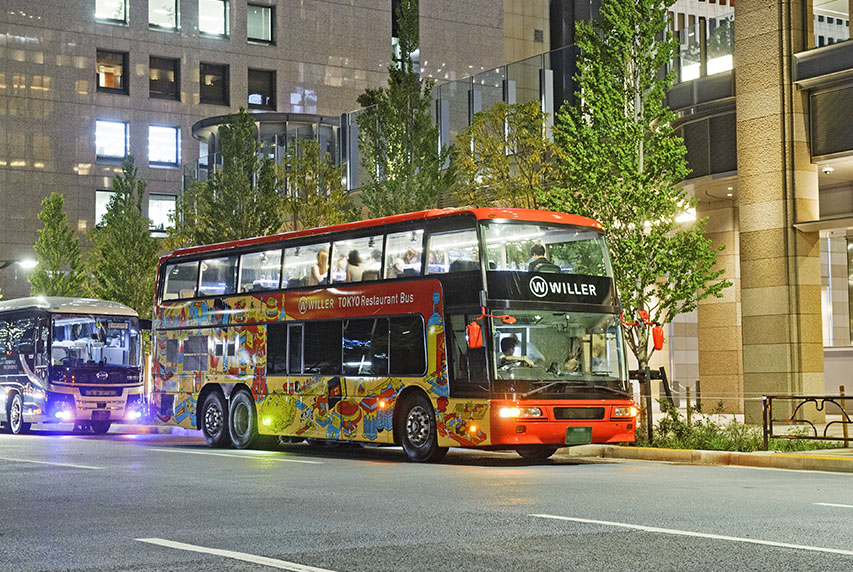 The beauty of sightseeing bus tours is that they cover a large number of places with a minimal amount of walking. This is ideal for those who cannot—or do not wish to—spend much time exploring on foot, as well as anyone who wants to hear interesting information about the major sites. Some courses even include hotel buffets and stage performances. There are many ways to enjoy bus tours. Find the perfect one for you, and give it a try.