In order to prevent the spread of coronavirus (COVID-19), various facilities around Tokyo may change their operating days or hours. In addition, some events may be canceled or postponed. Please check official facility or event websites for the latest updates and information.
Serene paths and a gentle hill for the perfect midday stroll
Designed by a high-ranking aristocrat in 1695, the traditional Rikugien Gardens will make you feel like royalty. The well-groomed grounds center around a man-made hill and pond, with a network of pathways leading to various vantages.
Tips
The vantage from the hill, which overlooks the entire gardens
Evening visits in autumn and spring when the trees are illuminated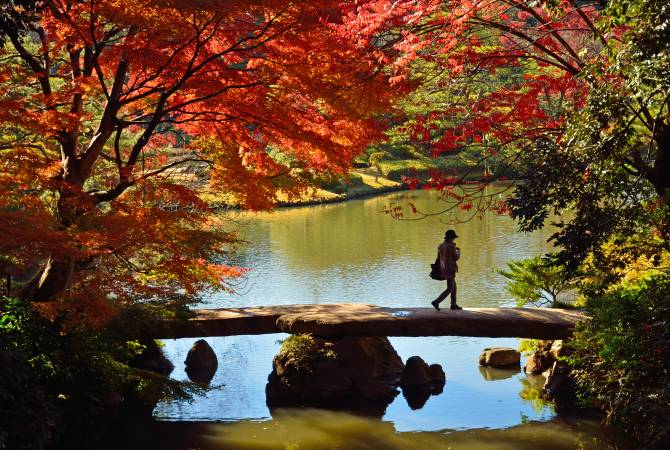 A selection of maple and zelkova trees offer stunning views in autumn, while the cherry trees provide an equally impressive view in the spring. If you're fortunate to be in Japan during these seasons, note that the gardens offer extended night hours, with the trees and flowers magnificently illuminated.

Yoshiyasu Yanagisawa, a close confidant of Japan's fifth shogun Tsunayoshi Tokugawa, created the gardens at the shogun's request. With the name translating to "Garden of Six Poems," Yanagisawa designed the grounds to depict 88 scenes represented in a selection of six classical poems. You'll find these spots designated by stone markers, though only 32 presently remain.
The Rikugien Gardens are located in a residential part of Bunkyo City, in the north of Tokyo. Nearby attractions include Ueno Park, Nezu-jinja Shrine, and the University of Tokyo's Koishikawa Botanical Garden. If visiting in autumn or spring, consider spending an entire day exploring these seasonally gorgeous attractions.