In order to prevent the spread of coronavirus (COVID-19), various facilities around Tokyo may change their operating days or hours. In addition, some events may be canceled or postponed. Please check official facility or event websites for the latest updates and information.
Sprawling flower fields, expansive exercise paths, paddleboats and more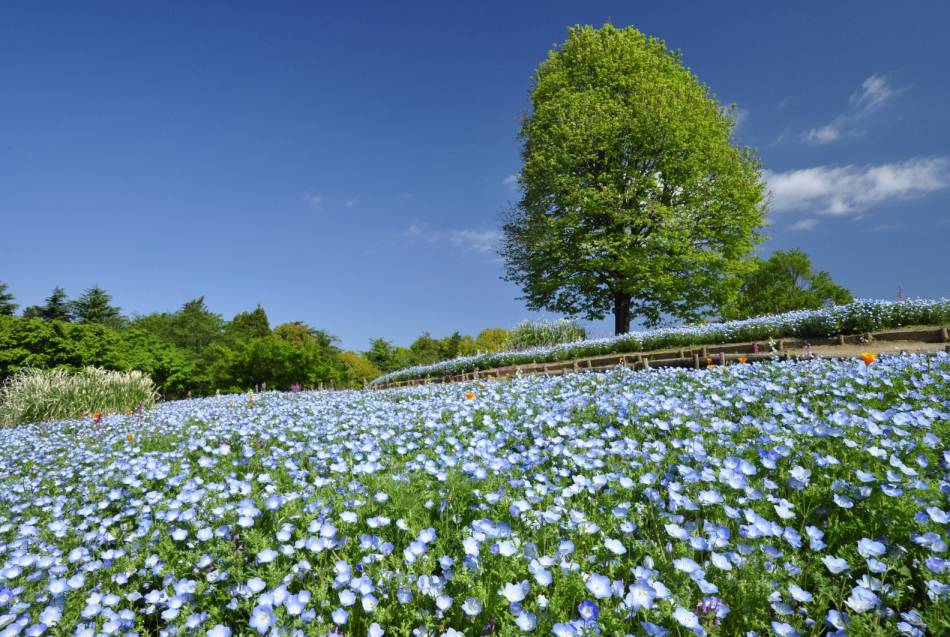 Thirty minutes outside of central Tokyo is Showa Kinen Park, whose extensive grounds commemorate the late Showa-era Emperor Hirohito. While Tokyo is full of parks catering to a variety of tastes, from immaculate gardens to sporting grounds, Showa Kinen Park's location in the suburbs of Tachikawa makes it a multi-purpose recreational playground for local adults and children alike. Attractions include abundant natural play areas for children, fields of flowers, long paths perfect for cycling, paddleboats, outdoor fitness groups, and nature photography classes.
Before functioning as a park, the grounds here were used as a Japanese Imperial military base, and subsequently a US military base during the American occupation after WWII. The park opened in 1983 to commemorate the 50th anniversary of Emperor Hirohito's reign.