Tokyo's essence fashioned in traditional red brick and gleaming steel and glass
The red-brick walls of Tokyo Station echo with the sounds of trains and travelers. Sleek shinkansen glide in and out of the station alongside a complex network of local trains transporting millions of passengers through the metropolis. The towers of gleaming steel and glass of the Marunouchi financial district house the headquarters of global companies and banks, interspersed with luxury hotels and stylish shopping boulevards. Set back from the urban hustle is the Imperial Palace—an oasis of calm in the center of a city that seldom rests.
Tips
The soaring skyscrapers, imperial gardens and a splash of the arts
A mouthwatering trip into Tokyo Station's culinary corners
Five-star lodging, Michelin-starred restaurants and sensational shopping
How to Get There
JR's Yamanote, Keihin-Tohoku, Yokosuka, Chuo, Keiyo, Ueno Tokyo and Sobu lines; Tokyo Metro's Marunouchi Line all stop at Tokyo Station. You can also access the area from Otemachi Station on the Toei Mita, Tozai, Chiyoda and Hanzomon subway lines.
From Haneda Airport: 55 minutes by Limousine Bus, or 40 minutes by train.
From Narita Airport: One hour and fifty minutes by Limousine Bus, or an hour and a half by train.
From Shinjuku Station: 14 minutes on the JR Chuo Line, or 18 minutes on Tokyo Metro's Marunouchi Line to Tokyo Station.
Welcome to Tokyo—feel the city's essence
While you'll no doubt pass through Tokyo Station on your way to other destinations, reserve some of your time for a stroll around the station area and Marunouchi. The recently renovated station itself is a striking construction of vermilion brick that glows a subtle red at sunset. Drop into Tokyo Station Gallery—located at the north exit—to browse whatever art exhibition is being staged. The Imperial Theater offers artistic entertainment in the form of opera and musicals, and artistic pleasures at the Mitsubishi Ichigokan Museum. Heading out of the cluster of skyscrapers, you will reach the wide expanse of green that houses the Imperial Palace. The quaint palace gardens and double-arched bridges are in stark contrast to the modernity behind you.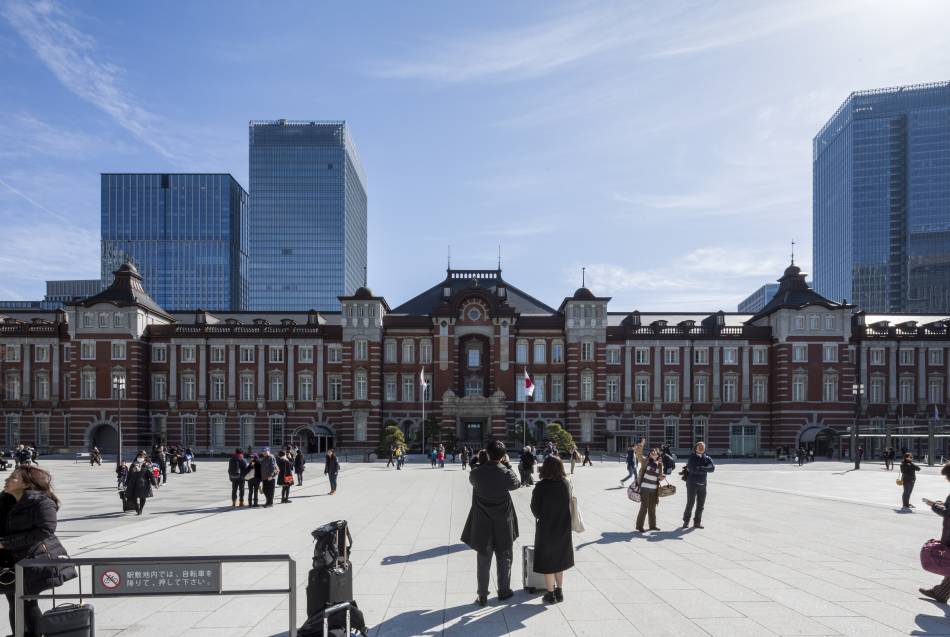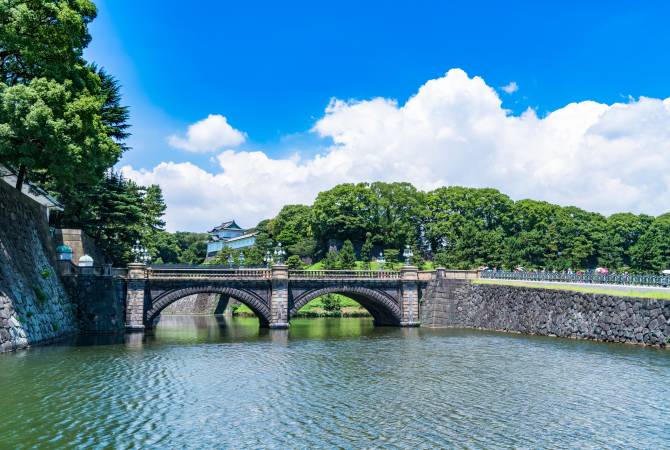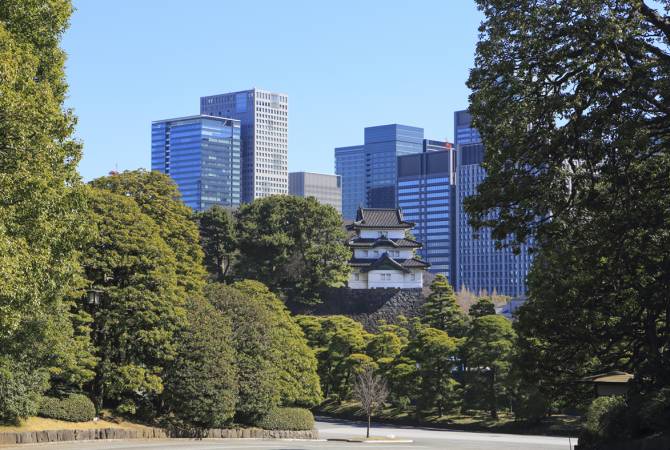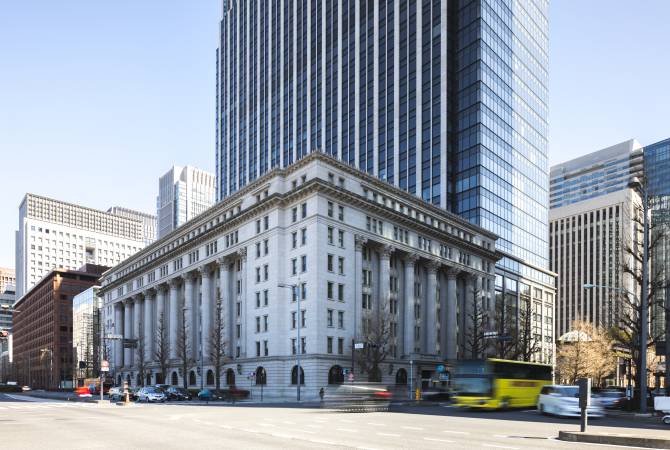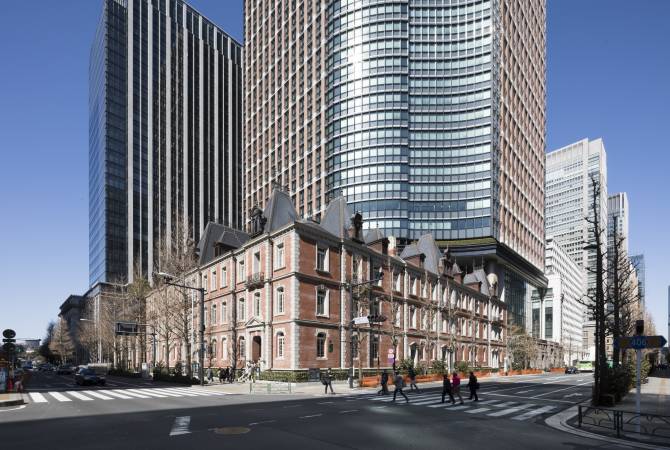 A treat for your taste buds
Tokyo Station is much more than a transport hub. If you're hungry and in the mood for adventure, be sure to explore all corners of the station complex, from Tokyo Okashi Land—a haven of Japanese confections and other snacks—Tokyo Ramen Street, dedicated to steaming bowls of noodles, vegetables, meat and broth—to Gransta, a shopping area selling limited-edition products and food. The surrounding office buildings also have a wide range of restaurants, great for a quick bite at lunchtime, or a leisurely dinner looking out over the Tokyo Station area nightscape.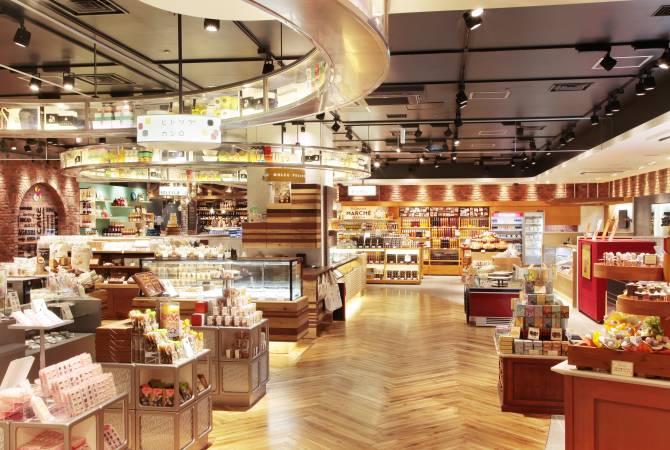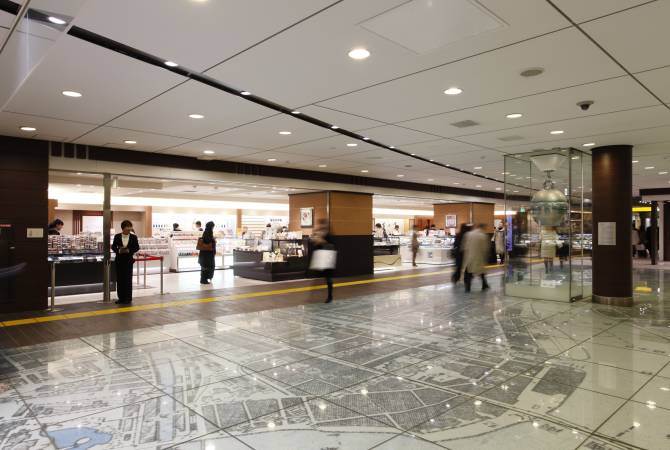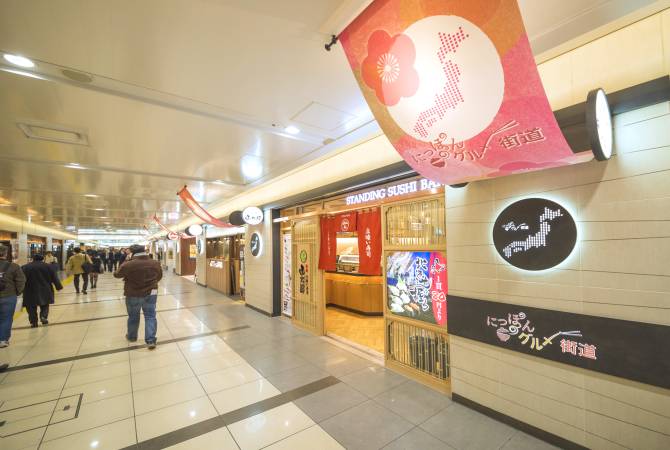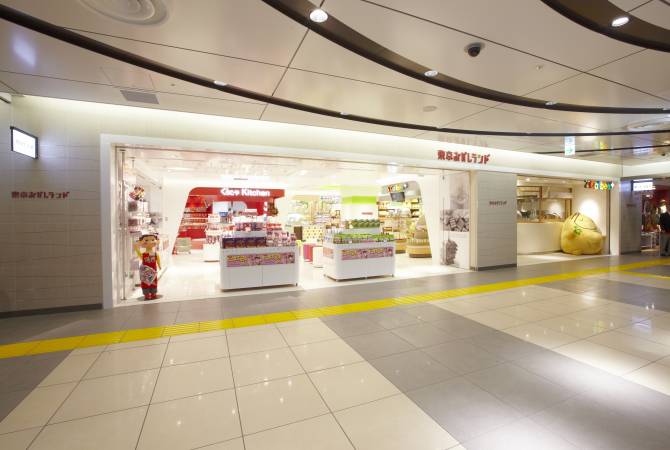 Luxury stays, decadent dinners and retail therapy
This area offers a choice of luxury urban hotels such as the Aman Tokyo, The Peninsula and Shangri-La as well as several Michelin-starred restaurants, all offering services above and beyond your highest expectations. If you're looking for some concentrated retail therapy, head to the Marunouchi Building, Shin Marunouchi Building, KITTE or Marunouchi Brick Square, all clustered around Tokyo Station.