Main content starts here.
Yuyake Koyake Fureai no Sato is a village-like recreation facility that offers hands-on nature experiences amid the vast greenery of the surrounding mountains. It inspired a famous nursery rhyme called "Yuyake Koyake" (Sunset).

In June, between 18:00 and 20:45 each night, the facility holds an event called Firefly Nights (Hotaru no Yube). Here, some 2,500 fireflies, including the Japanese firefly , light up the night sky, as they fly around the Kita-Asakawa River. These fireflies rest in the shades of grass by day, but at night, they create a romantic spectacle that marks the onset of the Japanese summer.

Firefly Nights aside, take the time to enjoy the other activities that the facility offers in June, such as rice-planting experiences and hydrangea-viewing walks. Come visit this verdant village to get in touch with nature.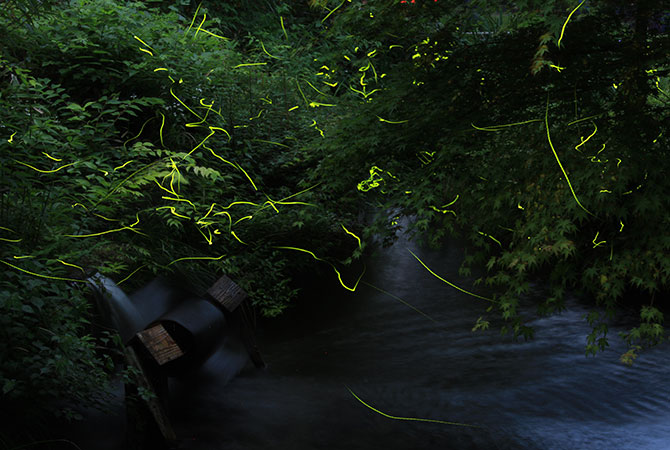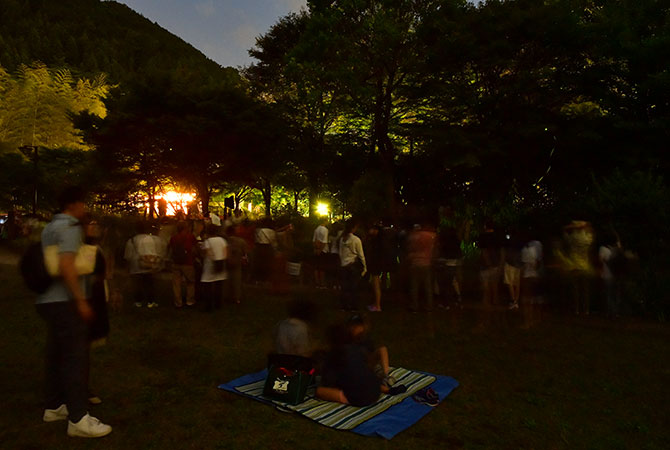 Takao Station
Keio Line | JR Chuo Line
=> Yuyake Koyake Bus Stop | 1 min on foot