Main content starts here.
In order to prevent the spread of coronavirus (COVID-19), various facilities around Tokyo may change their operating days or hours. In addition, some events may be canceled or postponed. Please check official facility or event websites for the latest updates and information.
Ascend 572 meters above the shores of Kozushima for breathtaking views of turquoise seas
To reach at the top of Mt. Tenjo which is the highest mountain in Kozushima, it takes within hour.

Along the way you'll encounter volcanic terrain that has gradually overgrown with alpine foliage. At the top is a lookout point with gorgeous views across other islands in the Izu chain. Further trails explore the crater, meadows, and various ponds, so you can extend your adventure to an entire afternoon if desired.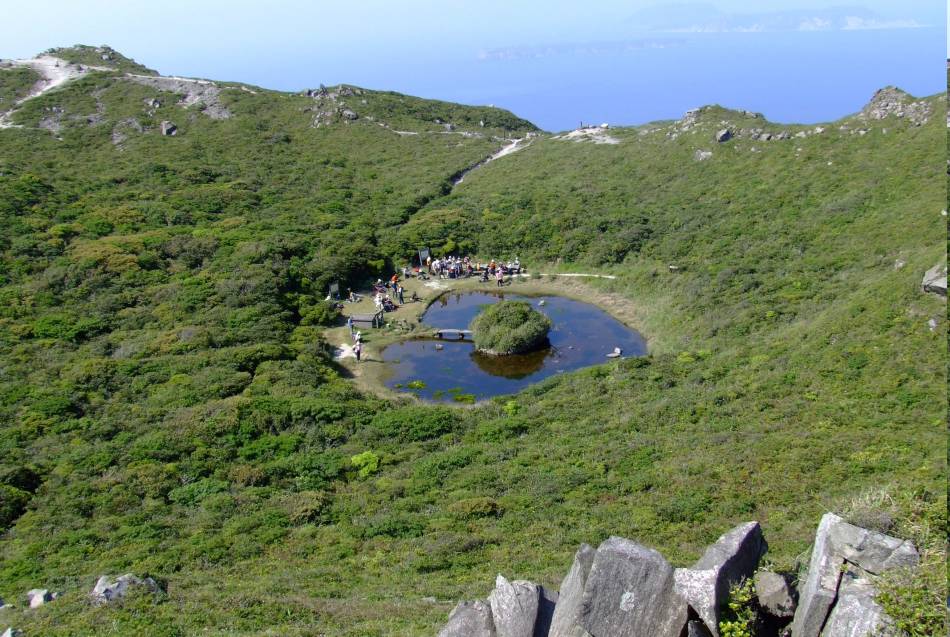 Some 170 kilometers off the coast of Tokyo, Kozushima Island features many attractions, from snorkeling to cliff jumping. Consider a trip to Akasaki Promenade after a trek up Mt. Tenjo to cool down in the crystal-clear waters. Kozushima's Hot Spring Health Center is the perfect spot to unwind and soothe any aches and pains.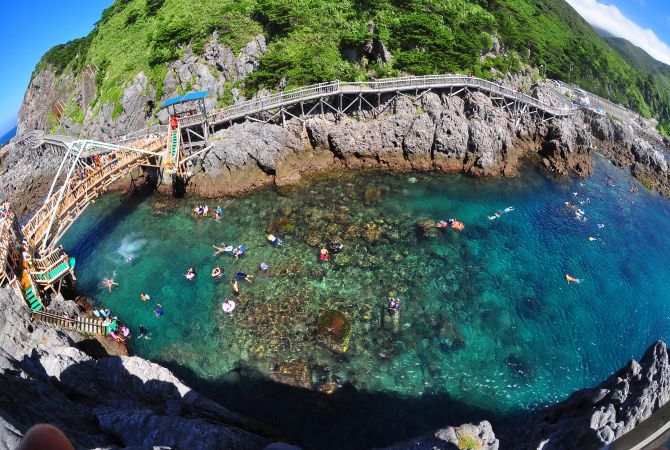 Akazaki Promenade
For updated information on opening hours, closings, prices, and more, please check the official website or ask the facility directly.